Weekly Curation Report by Team 3 -Week 3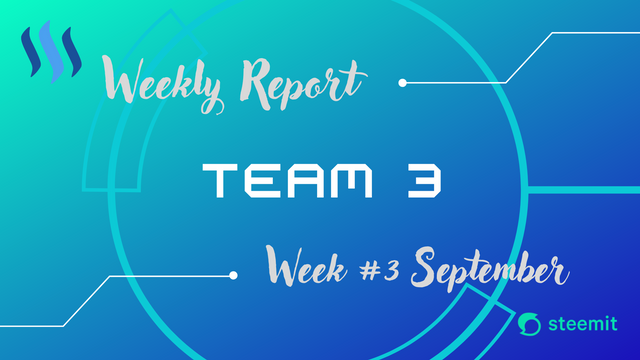 Image edited in Canva
Hello dear steemians. We have finished the third week, and now we are ready to present our report.
This week we have reached 170 votes distributed among 145 authors, so we have covered more authors than last week.
Also this week we have covered a larger number of tags and communities than last week.
Now we will show you the statistics:
---
Stats:
---
Tags
This week we have been able to cover 36 tags, the spectrum has been broader than the previous week.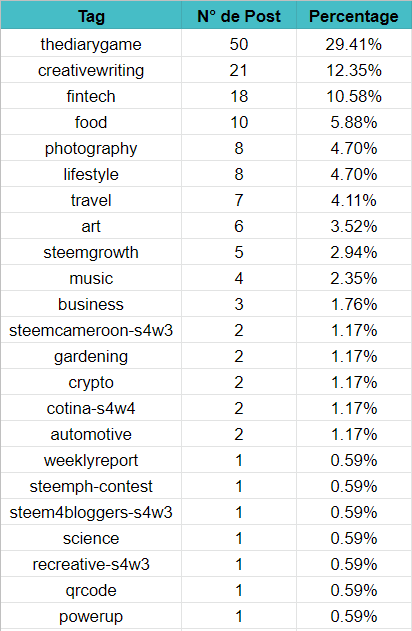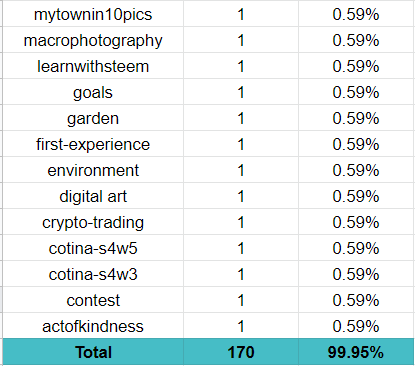 ---
Communities
We have covered a total of 42 communities, this is also a higher number than the previous week.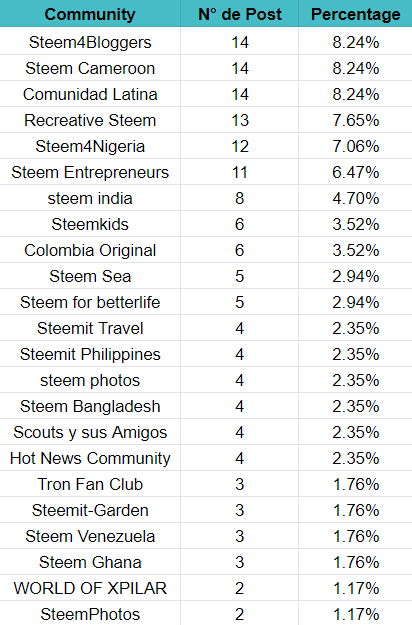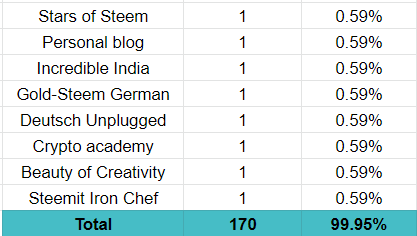 ---
Country
We have covered a total of 17 countries in which the largest presence continues to be Venezuela, Nigeria and Indonesia.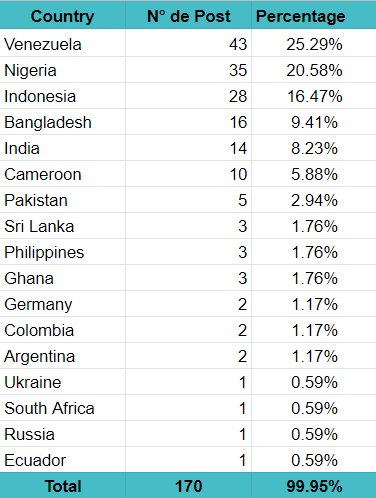 ---
Clubs
As for the clubs, the highest percentage of supported publications is found in club5050.

---
Comments
This week we were supporting meaningful comments, we supported a total of 34 comments, It is a larger amount than last week.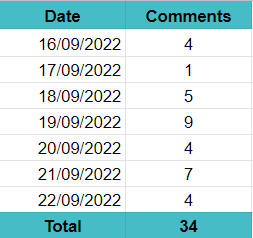 ---
---
Comments from our team:
---
Friday 16
---
This week my curation is more even for each community - I try to read all posts in each steem community. Some posts look interesting, but unfortunately don't meet the criteria set by the team such as insufficient word count, not joining the club. I curated the best eligible posts and haven't been curated by another team.
---
Saturday 17, and Thursday 22
---
This week, I did curation for Saturday and Thursday respectively and during my work with the SC06 account, I observe a few things which I will be highlighting below.
The first thing I observed was an account which looks like a farming account and these accounts are @ana07 and @midiagam. They both use the same Binance address and steem was transferred from @midiagam to @ana07 which was used for power-up. When I enquired the user @ana07 said he bought the steem from @midiagam. Since I don't have much time, I tagged the CR of Indonesia in the person of @waterjoe to investigate the account since the user is from that country.
I also discovered some users not adding their club status tag in their articles, so I normally drop a message telling them to always do that.
I also addressed issues of steemians tagging the teams of communities I.e tagging the MOD and Admins of communities they are posting in.
I also address the issues of mentioning the chief curators I.e mentioning SC01 and SC02
The use of steem for contests which affects one's club status was also addressed because a user gives out steem as a contest reward but doesn't think it affects his/her club status, I recommended to the user to always use SP.
I also address the issue of not adding a country tag in the post because it becomes more work for us to trace the country the user is from and have it documented.
---
Sunday 18, and Tuesday 20
---
This week I do curation in Sunday and Tuesday.
When I curating I notice some users reposting their hive publication , once again in steemit too.
Some start power Down, Some not defining their country tag properly. For identifying all those it consume more time.
I don't give any support to Users who start power dowing their steem power.
This time I manage to give my support to different category posts along with diary post too.
Thank you very much
---
Monday 18
---
This week I was reviewing posts in different tags, by keywords, trying to locate posts outside the communities, but I find the same thing as last week, outside the communities the users I found do not follow the club and are not steemexclusive either.
By keywords I find some good posts on specific topics.
However, in general, there are very elaborate and good publications in the engagement challenge, that is what I was able to observe.
This week I focused on looking for more comments on posts that contained comments, being able to find some very good ones.
---
Wednesday 21
---
On my 3rd week of curation, I still had a great experience taking a tour across several communities, blogs and #tags looking for good contents to heal.
I was amazed with alot of contents published by so many users. However, I had a limited amount to curate because I couldn't healed in all publications.
Out of hundreds of contents I came, I came across, I healed a total of 25 which all followed Curational guidelines.
In the aspect of comments,I tried in supporting some good and quality comments. I urge users to increase their level of engagement so that they can get maximum support from the curators.
At the end, I got another good curational day as I gained alot of experience curating contents of different themes across several Communities.
---
The Top 5 of the Posts selected for this week.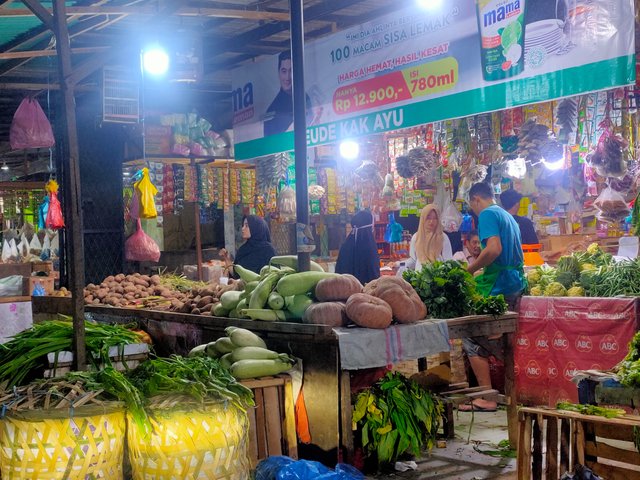 Author : @asiahaiss
Club : #club5050
Post : Link
Nominated by : @harferri


The quality of the photos shown is very good to describe the condition of the traditional market at night in Pusong Lama - Lhokseumawe City, Aceh. The author also marked the location and detailed some items in great detail (IDR/STEEM). This type of post is great for keeping a daily grocery shopping diary. - @harferri
---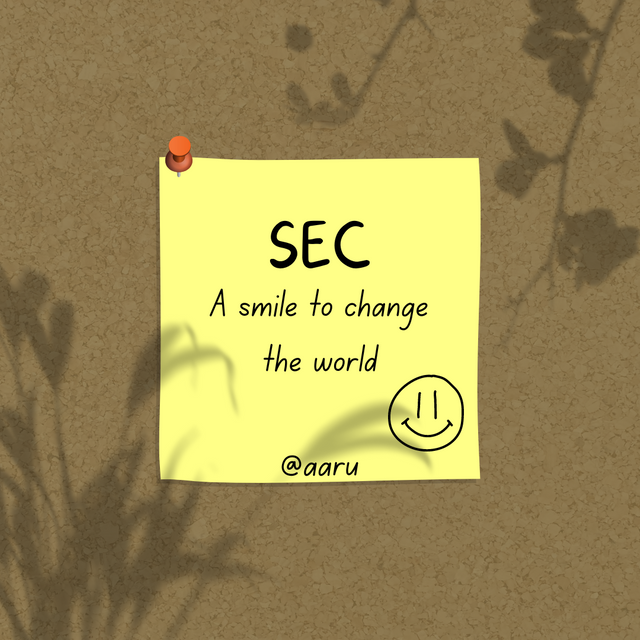 Author : @aaru
Club : #club75
Post : Link
Nominated by : @lavanyalakshman

In this post, the Author describes very well regarding happiness and how we keep our surrounding happily. Also give a lot of tips on how we change our life into a happy life, how to handle others. How to enjoy every moment in our life. I like a lot the way of writing and Mark Down Style.- @lavanyalakshman
---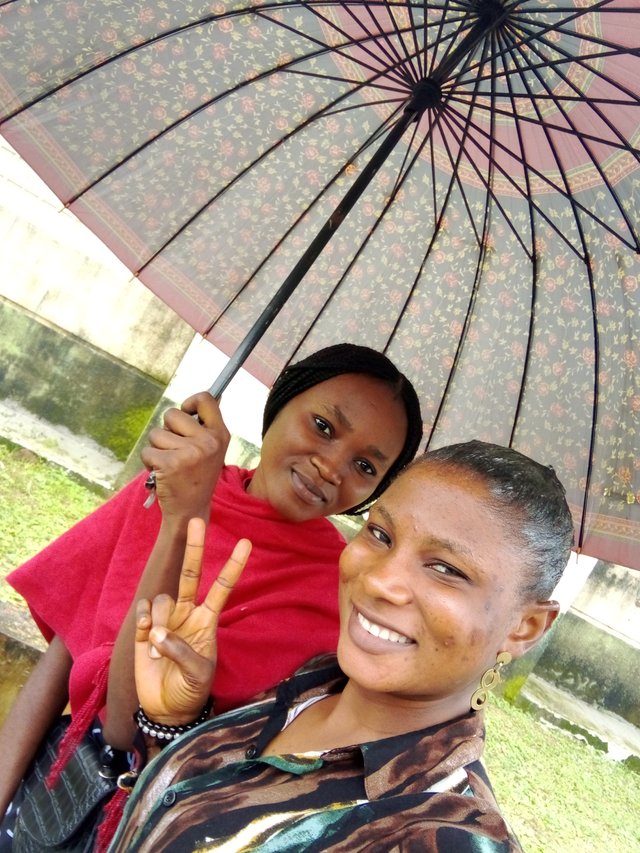 Author : @dave-hanny
Club : #club75
Post : Link
Nominated by : @simonnwigwe

The author explained extensively how she spent her entire day which was filled with lots of activities beginning from making her hair in the morning down to going to work and also participating fully in her PGDE presentation and after which she went for her clearance. This diary is indeed a detailed activity because it carries the author's sections of activities of the morning, afternoon and evening sections.- @simonnwigwe
---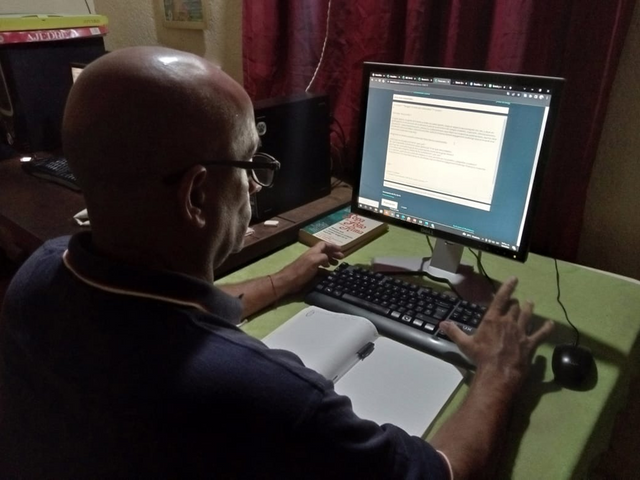 Author : @fjjrg
Club : #club5050
Post : Link
Nominated by : @inspiracion

The author narrates his experience as a content creator and at the same time expresses his opinion in different aspects, giving us a broad vision about this experience that serves as a stimulus for those who can read him. - @inspiracion
---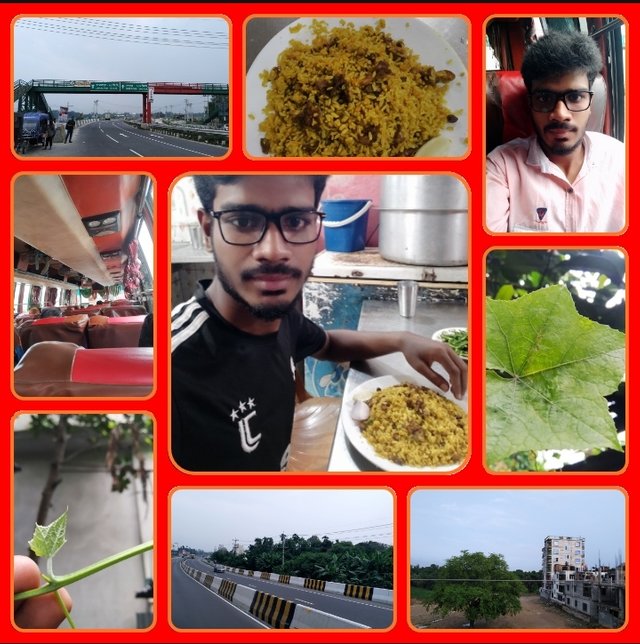 Author : @solaymann
Club : #club100
Post : Link
Nominated by : @chiabertrand

This user shared his daily activities with us. I was impressed with his use of markdown and how he narrated his day, in all his exchange activities, he did a review by converting all the prices in his local currency to STEEM equivalent. He ended his days after a successful long study. - @chiabertrand
---
---
This has been our second report. Any suggestion or recommendation is welcome.
To see the details of our management you can see the following links:
---
Thank you very much.
Best Regards,
Team 3 Curators
@chiabertrand [Cameroon]
@harferri [Indonesia]
@lavanyalakshman [India]
@simonnwigwe [Nigeria]
@inspiracion [Venezuela]