Weekly Curation Report by Team 2 -Week 4 February 2023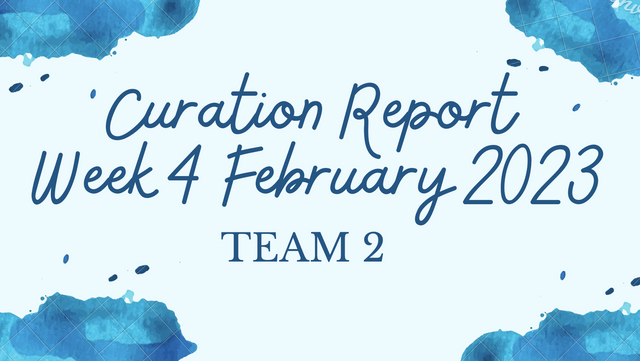 We are thankful to steemit team for choosing us for month of January to support users through curation. I am going to share the 4th & last week curation report of February 2023, by the Curation Team 2 through steemcurator05. My team members @simonnwigwe, @josevas217, @josepha, @harferri, @msharif, @naka05 and I do my best to curate as many posts as we can. Each team member curate one day of the week.
We have covered 32 communities, 170 posts curated, 25 categories and 11 countries. We tried not to upvote more than twice a user a week. Select best quality posts for nomination.
Account Statistics
---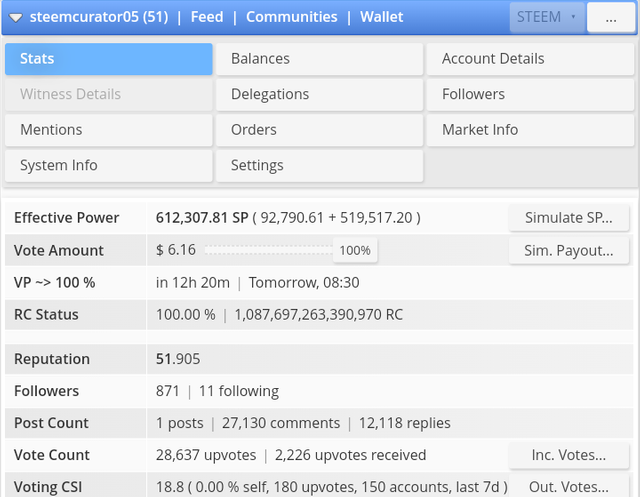 Total Posts Curated
---
| Club | Count of Club |
| --- | --- |
| 5050 | 90 |
| 100 | 47 |
| 75 | 33 |
| Total | 170 |
Communities & Categories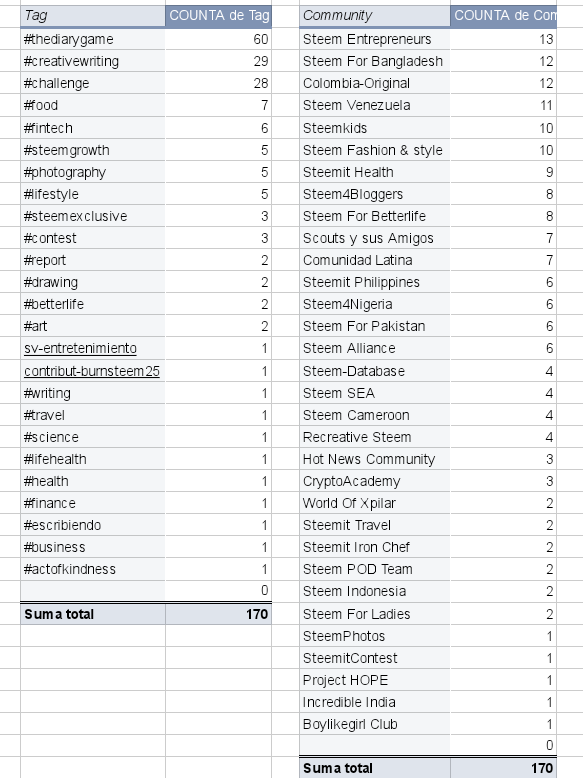 Countries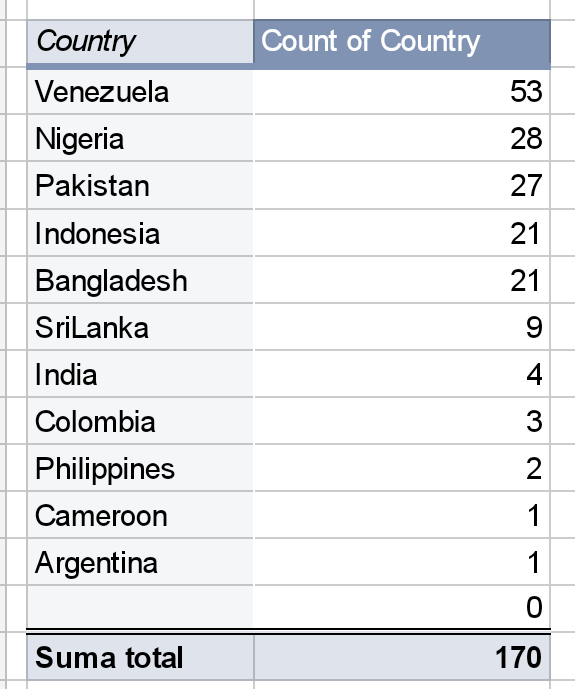 ---
Top 7 Nominations
---
Author: @m-fdo
Club Status: Club100
Selected by: @josepha
In this post that I selected, I find it so interesting based on how the user @m-fdo took her time to draw an orca fish with a well-detailed explanation of all the steps that she took. The purpose of the post is to teach kids and those that are interested in drawing how to draw and also back it up with an original writeup, just as she did.
Note: Curation Window Close tomorrow
---
Author: @crisvera
Club Status: Club5050
Selected by: @naka05
The author tells us about her daily experiences, apart from taking care of her morning chores, she dedicates part of her time to make a headband for her daughter with scraps of foami, giving us a sample of her creative ability. She also played fun games with her daughters, a different way to spend the carnival at home, avoiding the water that often causes colds in children. Her own writing and images bring quality and originality to the publication, which shows that we can always strive for excellence in the content we publish on steemit, even if it is to participate in the newspaper's games.
Note: Curation Window Close in 5 hours
---
Author: @asiahaiss
Club Status: Club5050
Selected by: @harferri
The author has succeeded in describing the traditional market atmosphere well both in terms of detailed writing and from the quality of the attached photos. This post is also equipped with locations marked along with the prices of several types of goods with details. This post really deserves to be supported and appreciated.
Note: Curation Window Close in 2 days
---
Author: @faran-nabeel
Club Status: Club100
Selected by: @ashkhan
The author wrote in detail about his brother wedding events. He shares the highlights of all the events and how they were working for it. The pictures taken by the author was beautiful. In my opinion, it is indeed original content that the user has explained his feelings and wishes to fulfill on his brother wedding.
Note: Curation Window Close in 4 days.
---
Author: @mostofajaman
Club Status: Club100
Selected by: @msharif
This user his day's activities very nicely. He spent some time with the pigeons, went outside for some errands and was involved in other activities throughout the day trying to capture them all through pictures and writing. All in all it was a very nice post.
Note: Curation Window Close in 5 days
---
Author: @udyliciouz
Club Status: Club100
Selected by: @simonnwigwe
The author wrote about how measles infection in children can be managed. She stated the causes and mode of transmission, signs and symptoms and the treatment and medication. It is indeed a detailed overview of the said sickness and it will be good for all to have this basic knowledge to be able to take action when such sickness is seen within our family and friends.
Note: Curation Window Close in 5 days
---
Author: @gust.art
Club Status: Club5050
Selected by: @josevas217
This week I have selected a publication where the process of creating a good work of art with perspective is clearly shown. It is a very easy to understand tutorial, in which a person with basic knowledge of drawing, or who is starting or intends to do so, can easily be used to get an idea of ​​how to create a 3D drawing with simple steps. I hope you like the work of @gust.art
Note: Curation Window Close in 6 days & 5 hours
---
Team members
---