LAKSHMI - Growing Community - Join for Wealth and Happiness
LAKSHMI - Growing Community - Join for Wealth and Happiness
We are happy to announce that LAKSHMI community is growing with active users. We started few days ago and now we are more than half century (51) users. We will not stop here and try to grow regularly with team.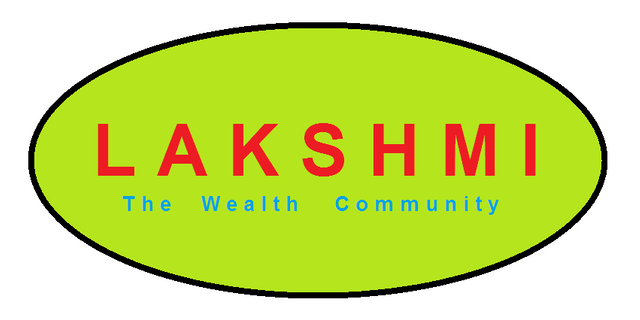 We have 40 active users and 157 interaction in community. So become a part of this growing community and make your future bright and secure. Our moto is "Wealth and Happiness for All".


If you like to join our community 'LAKSHMI' then you will enjoy daily 40% upvote from me on your daily posts in community. The first post after join will entitle you my 100% upvote. The more details you will find here in my posts their. Hope you will find some interest here. Currently I have only approx. 28,900 SP and voting from my account. If we receive good delegation for LAKSHMI community, we will upvote all members post with community account. Till then you will get upvote from my account.
How to join community LAKSHMI in post
You can help in provide delegation then details is here. The different ready delegation links are
10SP
30SP
50SP
100SP
500SP
1,000SP
5,000SP
10,000SP
100,000SP
1 Million SP
The generic link for delegation is https://steemconnect.com/sign/delegateVestingShares?delegatee=hive-159906&vesting_shares=XXXXXX%20SP
You can fill any SP amount in place of XXXXXX. If you find any problem then please contact by commenting below.
Our Active users are
@ahlawat
@stubborn-soul
@dhingvimal
@mehta
@nainaztengra
@wallet-kabil
@lovequeen
@arvindkumar
@leoneil
@kgakakillerg
@eii
@impressions
@mdaminulislam
@light.photo
@sinlg
@chetanpadliya
@kolkamkwan
Community for Wealth and Happiness