Required Delegation to Grow LAKSHMI Community and Steemit : Is Anyone?
Who Will Provide Delegation to Community : LAKSHMI
I don't know how to talk and ask for delegation for our LAKSHMI community. But i knew that without this delegation community can't do better. Because, for doing many things we required funds :
We have to finds every community members interest so that every member stick with community.
We have to start our own website pages with server.
We have to start full node server so that all steemians can use this node for future work progress.
We have to start witness node for our community representation and present our point with all witnesses together.
We have to launch our token to tokenize our community strength and help to grow the steemit.
Many other small work...
What is LAKSHMI
LAKSHMI is just a 3 days old community with 15 members and still growing....
The Community Build for Wealth and Happiness of All Community Members
LAKSHMI : Goddess of Wealth & Good Fortune (in INDIA called लक्ष्मी)

Learner's
Association with
Knowledge,
Support and
Honesty for
Money
Investment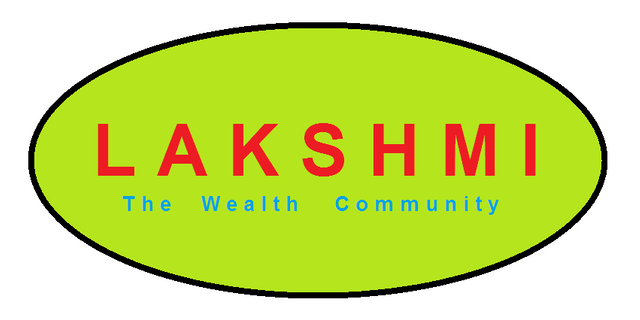 Why LAKSHMI
A Group for all crypto enthusiastic persons, whatever the minnow, dolphins, whales etc. Those who desire to want & give something to this community/group. Everyone is welcome to join the group. No restrictions. You can post everything in group, which has some Information, Pictures, Videos, Audios etc.
The group is created basically for empowering the new steemians with the help and support of old steemians.
Rules
To get a upvote from community use proper tag.
All posts in community will get daily upvote - one vote one person.
Currently, admin will provide upvote.
Request from all group members that, please do not downvote any member's post. If you have some feedback, report to mod/admin.
Bonanza
The First 100 LAKSHMI community subscribers will get 100% upovte from admin( @mehta ) on their first post in community. After subscribing try to post your first community post within 5 days to get 100% upvote.
You will find our recent post of your interest, have a look
Love LAKSHMI & Delegate SP