To Mosh or not to Mosh...
Art is what an artist creates. An artist is someone who creates art. Ok, so much for the definition. But that doesn't mean that the issue isn't being discussed any further. I recently got a hint of such a discussion in the crypto arts community. Someone must have pointed out, that a lot of tokens were created as "one click art" by using PhotoMosh.
Long time users sort of found it funny, for anyone not to know the tool. Some collectors were disappointed, to say the least, that the art they bought was not created through idea and skill.
Now, I must admit, that I was one of the ignorant and had never heard of PhotoMosh up until that point. I quickly tried it and was actually quite amazed at the possibilities it offered, with a simple interface and lots of options to play with. And the infamous "Mosh" button 🤣.
I tried that too, but the results were too repetitive for me and that got boring pretty quick. Adjusting the outcome with all the sliders and controls however is quite addictive, I must say. And although, one could most likely do it all in After Effects as well, with PhotoMosh, it is a lot more intuitive.
But what to do with a tool that is suddenly despised by everyone?
I think, the difference lies in the use of the app. Slapping a random pic into the browser window and clicking "Mosh" is a bit like throwing a can of paint at a canvas. OK... if you are with the right crowd, that too can make you a ton of cash, but I just like a different approach for my art. For me, one of the most important parts of a good artwork is "idea"... if the piece is nothing but the result of a random process, most of the time I'd say then, it is a lame idea. I see Photomosh as a piece of software, that helps me give shape to my idea.
To easy? Well, if we think that, we have to throw away a lot of modern day goodies. Computers first. Just about every software we use is designed to make the job easier.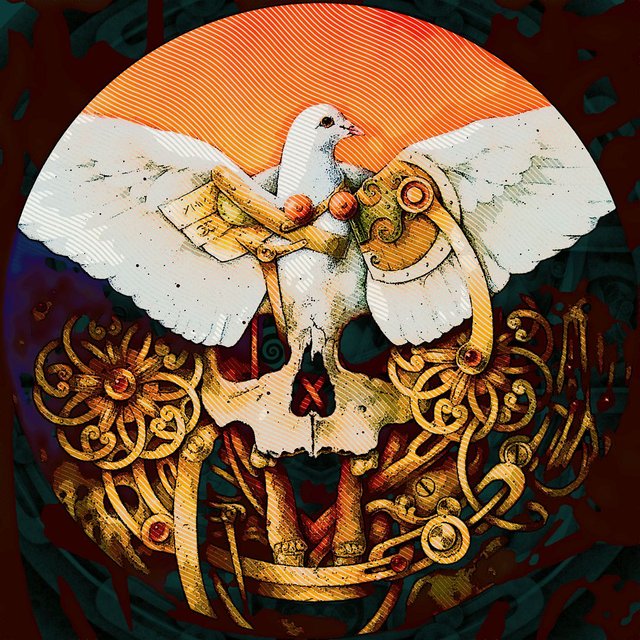 I am currently working on a new, digital version of my original glass painting "Sie wollen Gewinn' ". While I had it in Photoshop, to create a more comic book like style for it, I was thinking, why not animate it?
I wanted to see it in a very limited palette and move as a whole... ideal requirement to use Photomosh. I adjusted my color settings...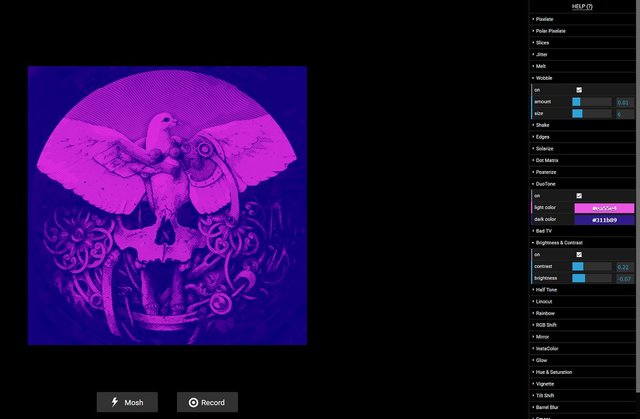 ...and then adjusted the "wobble" slider, until I was happy with the result.
Then I imported the resulting gif into Photoshop. There I could resize it and fine tune the colors. With a short sequence like this, its also a good way, to check each frame individually.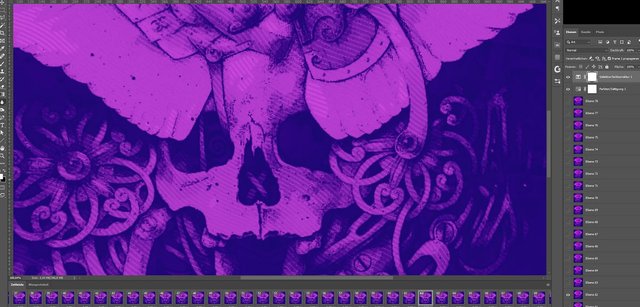 Once everything looked right, I exported the gif at 1080x1080px. To keep down the file size, I set "lossy" to an acceptable value of 30 and colors to 128.
Pink Peacemachine is now tokenized at https://knownorigin.io/edition/144050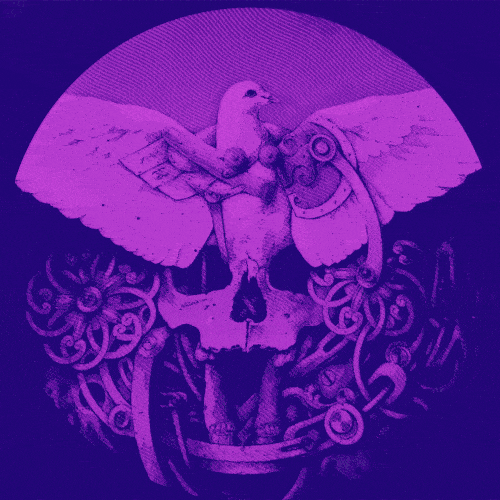 ---
I enjoy reading your comments!
❤
If you like my work, of course I appreciate your upvotes and resteems


The original painting done in my special technique as introduced in What is Hinterglas?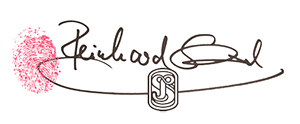 See more of my work on BeScouted
---
My tokenized collectible art at
---
---
Cross posted to my cent account