Contest "My $20 Purchase" - A prize is guaranteed for everyone!
Hello! We're excited to announce a new "My $20 Purchase" contest.
In a world where goods and services are constantly becoming more expensive, money is depreciating. However, you need to eat and dress constantly. Let's talk about what $20 can buy. $20 is about one walk to the store. Or not? Maybe you have enough money for a whole week? What can you buy with this money in your city?
Prize fund:
1st place - 10 steem
2nd place - 7 steem
3rd place - 5 steem
Each participant who did not win a prize will receive 1 steem!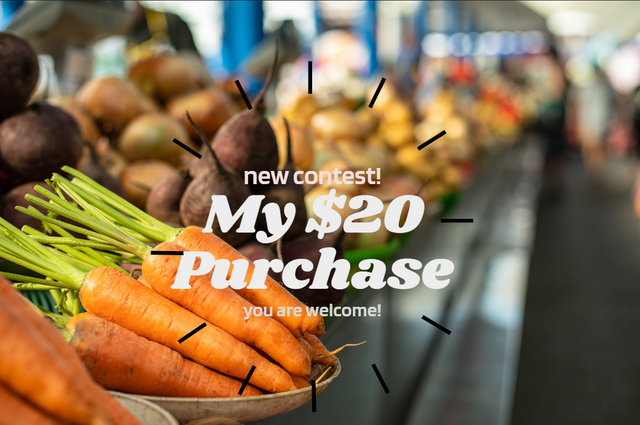 Terms:
Write a post in the SteemFamily community of at least 150 words (plagiarism is prohibited)
Use at least one personal photo
Invite two friends to take part in the competition, specify @
Join the discord community - https://discord.gg/dgTYSj8a
Link to your post here, in the comments to this ad.
We will sum up the results in a week, on August 19, after 18:00 UTC.
Looking forward to your participation! Invite your friends and acquaintances to take part in the contest and get a guaranteed prize of 1 steem!