SteemFoods Contest -3- Promote Yourself in the SteemFoods Community!- Total: 250 Steem Awards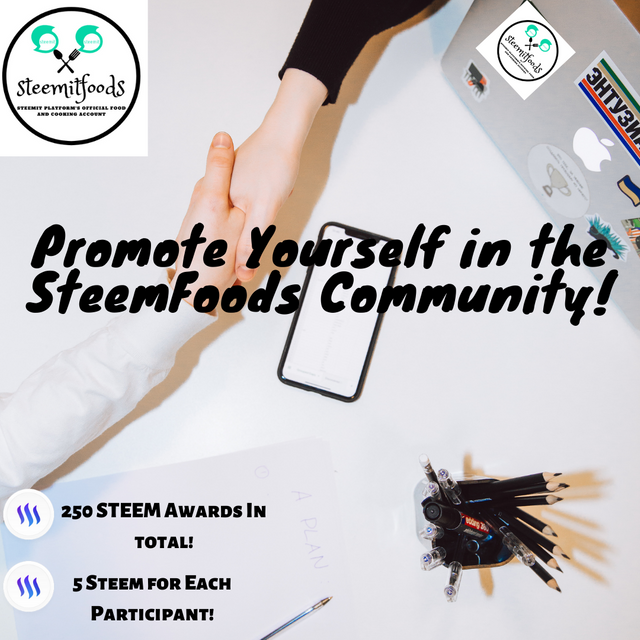 Hello to everyone :
Today I will announce the Third Prize Weekly contest in the SteemFoods Community. I shared the results and details of the contest I organized with the -foodshopping and -shoppinglist tags. You can view the results of the competition and prize distributions by clicking the link below.
---
What is the subject of the 250 Steem Award Competition?
This week, I want you to introduce yourself to the SteemFoods Community. Include answers to some or all of the following questions in your post while promoting yourself.
Mention your name, age, job status.

Indicate from which country you joined the SteemFoods Community.

Talk about your food and cooking skills and how long you have been cooking.

Tell us about your favorite food and the most famous meal where you live.

As an extra, you can add the most delicious meal prepared by your mother at home to your introduction article.
---
What are the Contest Rules?
Publish your post in the SteemFoods Community.

Share quality and original content. Plagiarism and the use of copyrighted photos are strictly prohibited.

Use the #steemfoods-introduction tag as one of the top 5 tags.

You can prepare your promotional post using the language you want

Specify the country from which you are participating in the tag section. (Example; #turkey)
---
Awards of the competition:
Each participant who follows the rules and prepares quality content will be awarded "5 Steem" Awards. At the same time, we will try to vote support for quality content from @steemcurator01, @alikoc07 and @steemitfoods accounts.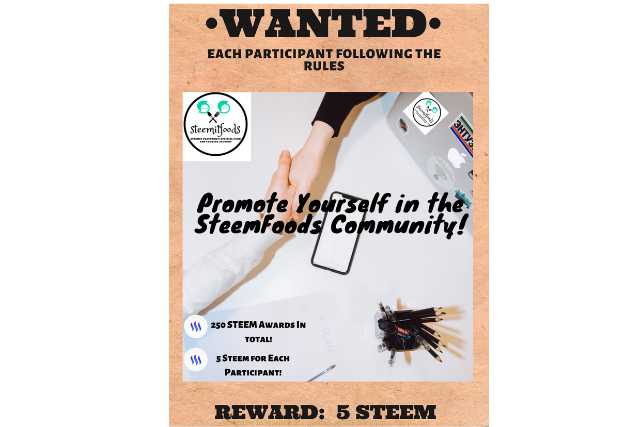 Awards for the Top 4 Publications of the Competition: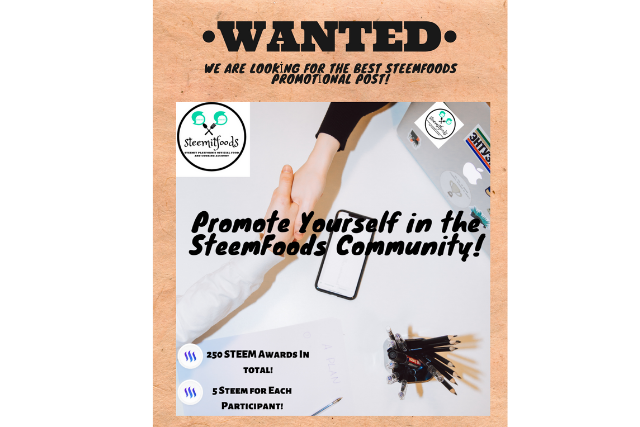 2nd - Winner: 15 Steem

3rd and 4th Winner: 10 Steem
---
Apart from these, 10 Steem Awards will be given as a surprise to one of the participants.
Surprise Participant: 10 Steem
Tips of the contest:
Try to include all of the answers to the above questions in your post while promoting yourself. As an extra, I shared my own introduction for this contest. If you examine the post I prepared well, you can get a great advantage to win the contest.
---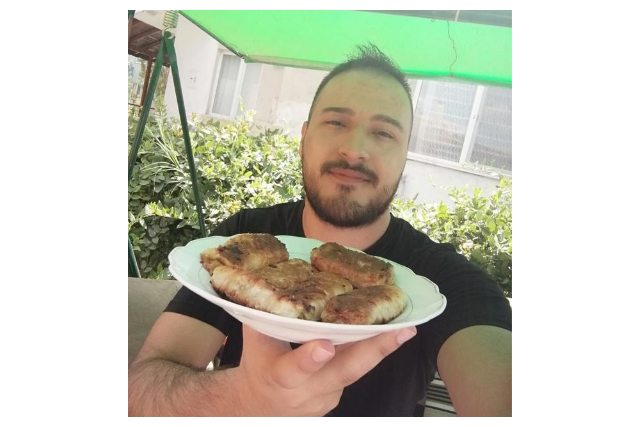 Tips for SteemFoods Users: Introduction Post and My Cooking Skills
Completion Date of the Competition:
The duration of the competition is 1 week. 09/16/2020 The date, time clock with Turkey 23: 59 will end the contest.
Contest Sponsors: Many thanks to @steemitblog and @steemcurator01 for their support.
---
Quick Delegation Links: