#SAVEBYPOWERUP CONTEST IS HERE AGAIN. THE RACE TO POWERUP HAS STARTED AGAIN THIS OCTOBER, LETS DO IT!!! @STEEMKIDSS HAS JUST POWERED UP 1600 TO HIT 🎯🎯+9000 STEEMPOWER💃💃💃💃💃💃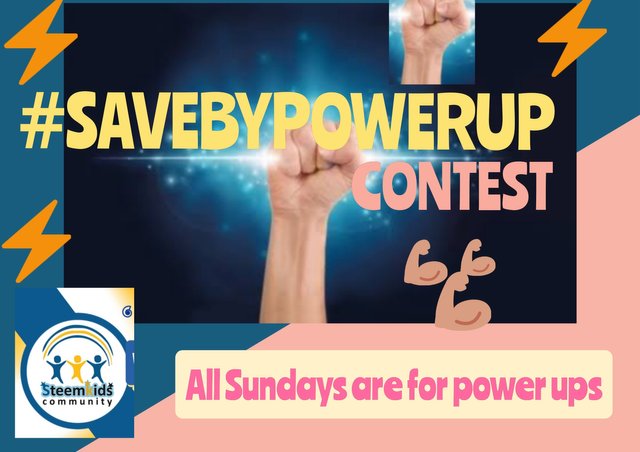 Image edited in Canva, polish and pixart apps.
Hello dear friends, it is another Sunday of power up. Are you ready to participate in this power up contest? Let's do it again this Sunday. Last week's power up was amazing as we made history in this contest where +3000 liquid steem was powered up. What about this Sunday? We can only guess.
WHY POWER UP?
To grow your steempower and have more influence
To earn curation rewards
To be able to add value to publications of your friends when you vote on them
To be able to keep publishing contents without running out of resource credits
To be able to delegate to your favorite community and help it grow it's steempower which will in turn be of benefit to you as they use it to support you
To be able to take advantage of rise in price of steem in the future
To be able to save for the Future. And many more reasons.
How is it to be done?
We expect everyone to take part in this power up competition.
First take a screenshot of your wallet before power up.
Take another screenshot of your wallet after powerup.
Make a post with the screenshots and drop the link under this post.

POWER UP AND WIN
The highest power up wins. We consider our verified kids and so will give them priority. They are the ones to win these prices but everyone can power up.
The reward system is as follows
✓ the highest amount of power up gets 10 liquid steem
✓ the second gets 7 steem
✓ the 3rd gets 5 steem
That is a total of 22 liquid steem while 8 steem will be shared among all others
On the whole, 30 steem is to be awarded. Everyone wins.

HOW DO I GET STEEM TO POWER UP WEEKLY?
You can get that from your regular and consistent publications
You can also buy steem with your fiat and power up.
It is your savings and as such, you can make sacrifices to save.

HOW TO POWER UP. @steemkidss JUST POWERED UP 1600 STEEM TO DEMONSTRATE HOW.
Log in to your wallet with the appropriate key
First take a screenshot of your wallet
Here is @steemkidss wallet before power up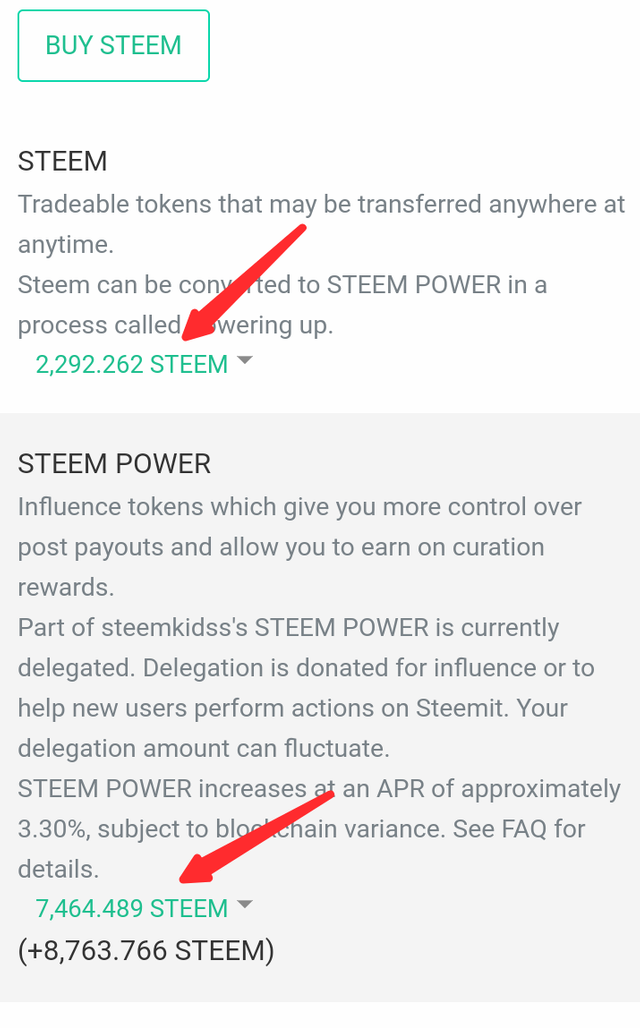 Click the drop down arrow besides steem token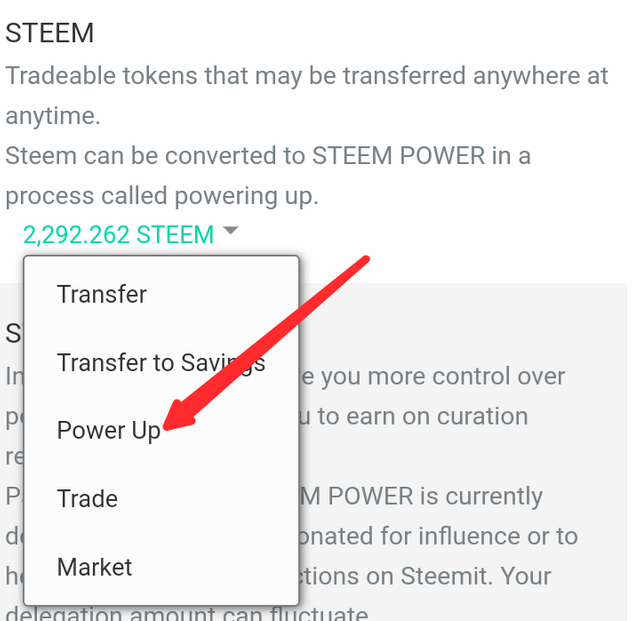 On the dialogue box that will be displayed, type in the amount of steem you want to power up but it must be within the amount you have in your steem. In this case, I have typed in 1600 Steem because that is the amount I want to power up.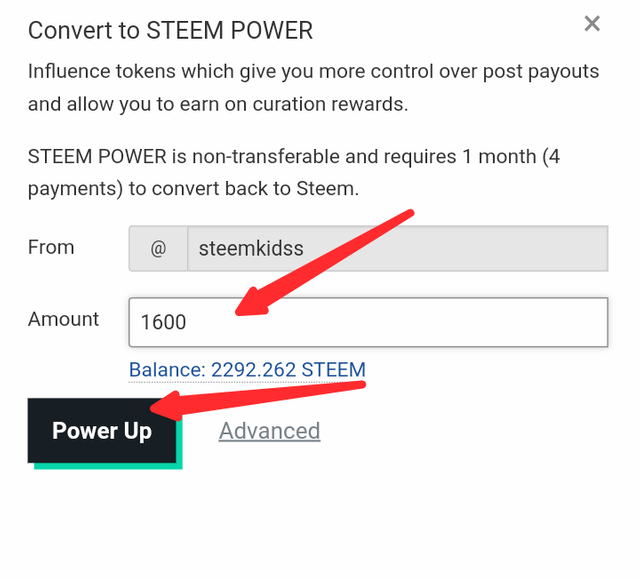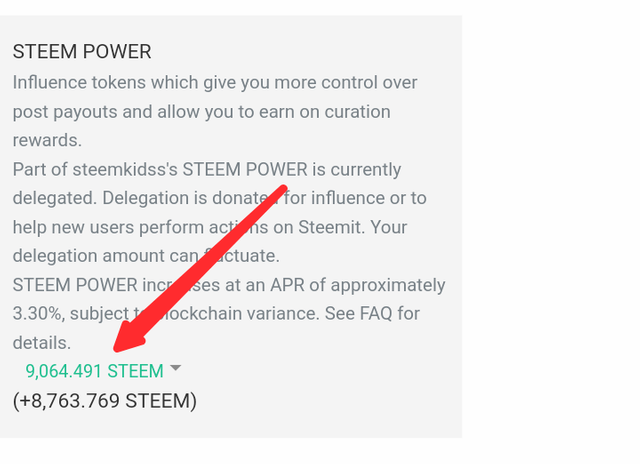 We have just powered up successfully. Congratulations to steemkids community.
And that brings our steempower to 9,064.491 STEEM . we are moving forward and higher. Amazing!😘😘😘😘😘🌱🌱🌱🌱 We are really growing!!
RULES
You must have joined our Curation trail before taking part in this contest. To join, check this post out and tell us your number in the trail you joined.
You must have subscribed to steemkids community and followed steemkidss account
You must demonstrate the power up that you carried out Sunday.
Make a post and drop the link as a comment under the comment section of the power up post.
Join our telegram group for post links and drop your links. The rule there is that you must make comment on at least 2 posts of other people and indicate there that you have done so. We want to encourage engagement.
You will stand a chance to be voted by steemcurator01 or to have your post submitted to booming.

when are we starting?
Sunday being 3rd of October, 2021 is the day it is happening. Don't miss this opportunity
Hence, tomorrow being Sunday, 3rd October, 2021, before 11:59pm Nigeria time,, everyone who wishes to take part mist have done so.
We expect as many power ups as possible. We want to help you grow your steem power while we also grow our curation trail value which we will use to support you.
It will be massive!
We grateful to @steemitblog and steemcurator01 for their continuous supports

Support us by delegating STEEM POWER.

Best regards
@steemkids Community team


Join our discord channel:::::::Join our telegram group::::::subscribe to our community