🎵MUSIC FOR STEEM - WINNERS EDITION 8 + START WEEK 9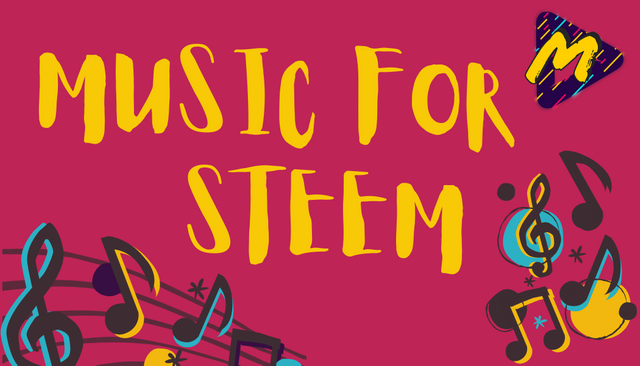 Hello Friends & Fans!
When we hear the music, we just can't get enough, we just can't get enough! It is with pleasure to announce the Top 3 and winners of Music For Steem, edition 8.
As announced, we are going for 100% quality and for steady growth. The judges of the competition have over 60 years of experience with music and singing. And thank you for your trust in them. Judging is done with the highest level of integrity and all in favor of the competition. Never for a particular artist.
This week we will do a Q&A, so if you have any questions that you like to ask the core team, this is a perfect time!
Thank you Steemit for providing us with the infrastructure to host this contest, and to provide the winners with an upvote as part of their prize.
See you at WEEK 9!

1. WINNER WEEK 8
Hi Kate, we met a few weeks ago and you absolutely blew us from our chair, thanks for that! A singing-songwriting guitar playing mom with a voice like a powerhouse, yeah what else do we want for this competition? We obviously LOVE to hear more from you and hope you invite all your friends and fans :D
KATE, THANK YOU FOR THE MUSIC
see post...
2. SECOND WEEK 8
Oh Diana, what are we going to do with you? Thanks for bringing those Latina vibes in the contest. Keep it up, you are literally a star in the making! Thanks a lot
DIANA, THANK YOU FOR THE MUSIC
see post...
3. THIRD WEEK
You Jake, are a rock star. Do you realize how much goosebumps you can give? The tone of your voice is dark, mysterious and a pleasure to watch you perform. You are you, thanks for that!
JAKE, THANK YOU FOR THE MUSIC
see post...


First place / Primer lugar
---
Second place / Segundo lugar
---
Third place - tercer lugar



Delegation links for @Musicforsteem
Enlaces para delegar a @MusicForSteem
After clicking on the link, you must accept the amount of sp, and sign with your active private key and accept it. Remember to leave at least 50SP in your account.
Después de hacer clic en el enlace, deberás aceptar la cantidad de sp, a continuación ingresa tu nombre de usuario de steemit y tu clave activa privada y dale aceptar. Recuerde dejar al menos 50SP en tu cuenta.

You can follow our trail here and set your vote in the curation trail category. Help us to curate content that deserves to be recognized and valued by all.
Puedes seguir nuestro trail aquí y configurar tu voto en la categoría curation trail. Ayúdanos a curar contenido que merece ser reconocido y valorado por todos.
MUSIC FOR STEEM WEEK 9 = OPEN