The Great SPI Crypto Raffle - Get ready for the biggest raffle on the STEEM blockchain!!
Hello and welcome to this SPinvest post
SPinvest is a tokenized investment fund/club for all users of the STEEM blockchain. Everyone is welcome! The concept of SPinvest is to get rich slowly by using time tested methods of earning, saving and compounding long term. This lets SPinvest offer an ROI of 20% per year on SPI tokens. We encourage long term investing on and off the STEEM blockchain. We hope someday everyone will HODL some SPI tokens that can be bought directly from @spinvest are through the steem-engine are dex.steemleo exchanges. Full details about SPinvest can be found here
.
---
The Great SPI Crypto Raffle
Ohhh yes, folks, we are going to enter the raffle business but we are not gonna do it like anyone else. We are going to build one of the biggest raffles that the STEEM blockchain has ever seen. It will require input from every club member but the results can be amazing. This is not planned to start for at least 1 month but im getting the word out so that we can start thinking about it and be semi-prepared when the time comes to start.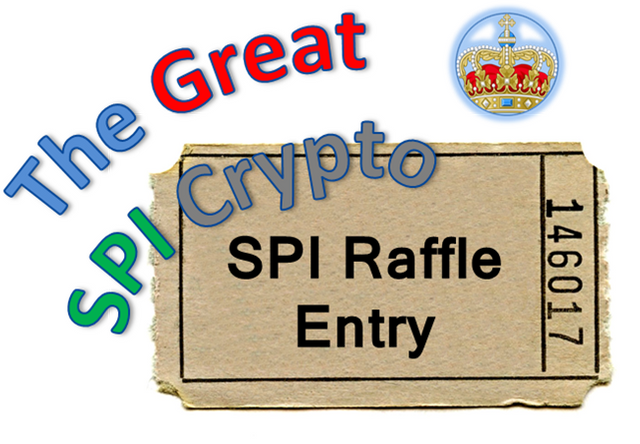 What's the idea?
The idea is to create one of the biggest raffles on the STEEM blockchain, offer multiple prizes, build up some club interaction and collect funds for SPinvest. The raffle model is one i im borrowing from the SSG community. I helped with the creation so im borrowing it guilt-free, lol. They have hosted 4 Monster raffles of which i helped with the running of the first 3 that together collected over 6000 STEEM in token sales. These raffles are a lot of work as there is lots of member interaction required, relationships are built, we need to track donations and ticket sales also. This is when we separate the club members from the confirmed members.
The model
Club members make donations of anything crypto are items they are willing to ship to the winner.
Each donation is its own prize, eg 20 donations equal 20 prizes
SPinvest sells tickets for either 1 STEEM are 1 SBD each (undecided)
On number draw day, 1 number is drawn for each prize
Prizes are sent from donators to winning ticket holders
SPinvest enjoys 100% profit of the ticket sales
.

The Great SPI Crypto Raffle breakdown
(Dates are examples)
- Launch 1st of May
On the 1st of May, @spinvest will upload a post to start collecting donations. There will be minimum requirements for the value of each donation as it's important that prices are worth winning. It's not confirmed but maybe each donation needs to worth at least 25 STEEM, that's around $3.50 which is not a lot. I'll be donating a 2019 STEEM silver round worth $25 and paying shipping of another $12 to an idea. It's silver but it's crypto-related and i don't think anyone will be disappointed to win it. Donations can be anything, SPI tokens, Royalty tokens, STEEM monster cards, SteemCity cards, tribe tokens, BTC, LTC, ETH, gold, silver, SBI shares, everything crypto-related are anything your willing to post to the winner.
Collections for donations would last for a full month. We would ask that each club member making a donation write a post titled something like "My donation for the Great SPI Raffle". This builds awareness among each club members followers that there's an SPI raffle coming so that when we start selling tickets, they are already aware of it and more likely to buy.
- Start selling tickets 1st of June
This is where the real work starts. We will require each club member to upload posts promoting the crap out of this. Posts not post, resteeming each others content, cross-promoting and whatever else. We need to get the word out to as many followers as we can, the more people that see the awesome prizes up for grabs, the tickets we will sell. There will be no limit to how many tickets 1 person can buy and people can win more than one prize.
I can not stress enough how important it is for everyone to really pitch in and help promote this. I can't promise that after a few weeks it'll not become boring and almost offputting to be asked to promote this but i can promise that when it's said and done, the results will mirror the efforts put in. I know this model works if the effort is put in.
Selling of tickets will also last for 1 month to get the most out of it. People are free to offer tickets as prizes to contests to rise awareness. It'll get hard around week 3 but it'll be worth it to sell and promote for 1 month.
- Draw Day 1st July
The prize drawing will take place live on discord. The date above is an example, but the draw would for sure fall on a Saturday evening when most people are available to be online. Each prize is given a number going from 1 up and drawn off in order. There will be a gap of 3 minutes between each number drawn. If a winner is offline, they will win the assigned prize. If a winner is online on discord during the draw, they have the option and 3 minutes to swap and pick any other prize they would like from the remaining prizes available. We run until all prizes are given away
- The next Day
SPinvest will release a post to confirm all the winners of all the prizes and give totals to what we collected and raised for our token holders.
The the idea, what you think?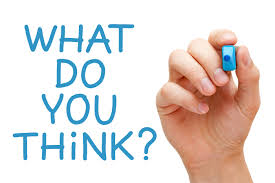 Please also be aware that i am always planning ahead of time and with the thoughts of some kind of rewards tokens are a reward NFT for SPinvest, i am always collecting user names of members that take part in things like the great treasure hunt that finished a few weeks back are ongoing beneficiaries users I take a note of all and it might pay off someday if a reward token is ever launched and be a nice surprise to those that have always gone that extra yard for SPinvest.
---

Buy SPI tokens directly from @spinvest. Each token is currently priced at 1.00 STEEM and you can send any amount directly to @spinvest and i will issue you SPI tokens to 2 decimal places for the value of STEEM to send. All tokens bought directly will be sent to investors SE wallets within 24 hours but most likely much sooner.


---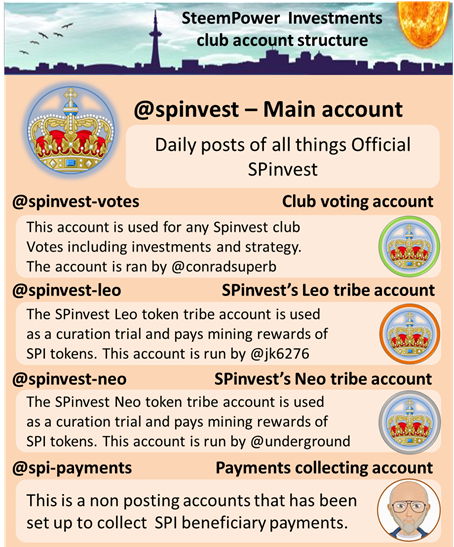 Important Information
| Information | URL Link |
| --- | --- |
| SteemPower Investments Introduction Post | Click HERE |
| SteemPower Investments Club Partnership Agreement | Click HERE |
| How to become a club member | Click HERE |
| How to convert SE tokens into SPI tokens | Click HERE |
| Join the SPI club Discord server | Click HERE |
| Join the SPI curation trail | Click HERE |
| What's best for the SPI Club? Centralized vs Decentralized | Click HERE |
| SPI tokens 95% buyback guarantee | Click HERE |
| SPI Club monthly Fiat to SPI token group buy | Click HERE |
| | |
| | |
All questions are welcome, please ask in the comments below


CLICK here for full details about SPI beneficiaries
Show support to SteemPower Investments through it's Patreon Page
Click here to join the SPinvest community over at beta.steemit.com (Steemit Communities)
.