Join the free SPinvest daily Lotto - 500 STEEM JACKTOP!! - Day 3
Hello and welcome to this @spi-contests post
SPinvest is a tokenized investment fund/club for all users of the STEEM blockchain. Everyone is welcome! The concept of SPinvest is to get rich slowly by using time tested methods of earning, saving and compounding long term to produce a minimum 20% per year ROI for SPI tokens holders. We encourage long term investing on and off the STEEM blockchain. We hope someday everyone will HODL some SPI tokens that can be bought directly from @spinvest are through the steem-engine are dex.steemleo exchanges. Full details about SPinvest can be found here
.
---
Welcome to the free SPinvest lottery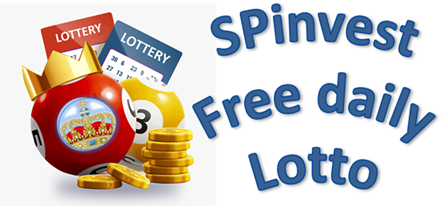 Welcome one and all. The SPinvest lottery has been set up to offer a free winner take all lottery to the users of Steemit. Unlike a traditional lottery that requires people to buy tickets to fund the prizes, SPinvest will offer a 500 STEEM prize. This is a simple daily lottery where everyone is invited to take part. You only need to pick your numbers once ever and you'll be included in every daily draw after. we'll not have a winner very often but when someone wins, they will win big. Let's have a look into the key details
Pick your numbers
Upvote the daily lotto posts (must)
Wait for you numbers to come out
1 - Pick your numbers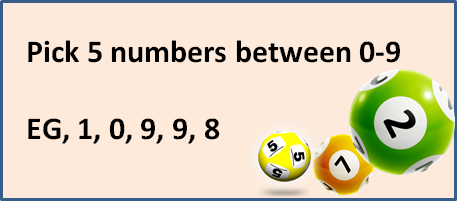 Each person gets 1 free ticket. The 5 numbers you select become your lottery numbers for each daily draw. Use the comments below to join in and let me know your numbers.
2 - Upvote the daily lotto post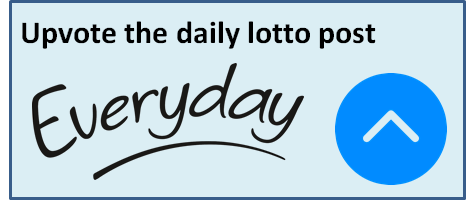 To win the lottery you must have upvoted the last daily lotto post. This is essential to claim the prize and only upvotes before the draw are counted. This offers a 24-hour window. (Upvoting chart under RECAP)
3 - Wait for your numbers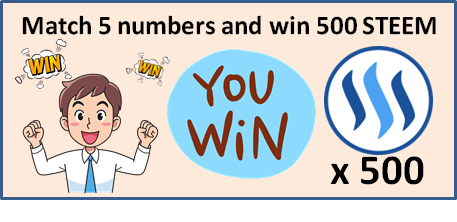 5 numbers between 0 and 9 are randomly drawn every day. To win you must match all 5 numbers in the same order they are drawn and have upvoted the previous days daily lotto post. Winners will receive STEEM within 12 hours of winning.
4 - Rinse and repeat
SPinvest will use funds collected from post payouts to fund the next draw with a minimum prize always being at least 500 STEEM. In effect, the daily lotto will continue on with no need to collect funds and build up a jackpot to offer a 500 STEEM prize. Your selected numbers will continue from one prize draw to the next with no action required.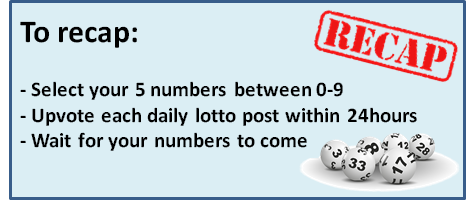 5 - Grow the Lotto
The more people that have tickets and that are voting on daily SPinvest lotto posts will provide us with funding for bigger prizes and more frequent winners. As a free lotto dependent on upvotes, the more people involved the better. Is a small daily upvote worth around 0.01STU worth the chance to win 500 STEEM?


---
How much to upvote?
To help with prize funding, the daily lotto collects upvotes and SPinvest makes up the difference. I understand that different people have different voting STEEM POWER balances and everyone's upvote is different. Instead of making a minimum upvote percentage for everyone, minimum upvoting percentage's have been split into groups to make it fairer for everyone. Please follow the upvoting chart below and keep in mind, that these are minimum amounts so feel free to upvote more.
| Voting SP | Min Upvote |
| --- | --- |
| up to 500 | 100% |
| 501 to 2000 | 50% |
| 2001 to 5000 | 25% |
| 5001 to 10,000 | 13% |
| 10,001 to 25,000 | 7% |
| 25,000+ | 4% |
Please ensure that you upvote by these minimum amounts dependent on your voting SP balance, not your total SP balance. If your 5 numbers come out and you miss this, you'll not forgive yourself.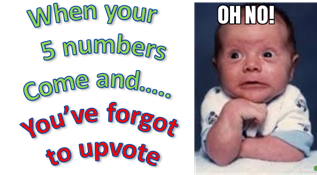 Eg, you have 20,000 SP but you delegate 19,000 SP to something. You have 1000 voting SP. You would be required to make a minimum upvote of 50%.
---
.
.
.
.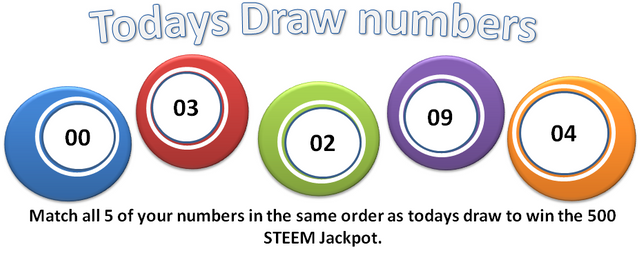 No winners today. The ticket that matched the most numbers today belongs to @example. 8 tickets matched 1 number and beat odds of 10-1
.
Well Done
@shanibeer x3, @welshstaker, @russia-btc, @olivia08, @pundito and @ange.kuru
---
List of token holders and numbers
To get added to the list of ticket holders. Please comment below with 5 numbers between 0-9. This list is updated daily. Please remember to upvote each daily lotto post within 24 hours of it being uploaded to ensure you qualify. Once you are added to the list, your numbers are forever and you'll be part of every daily draw.
Buy up 9 extra tickets for 1 STEEM each
Each free ticket holder can buy up to 9 extra tickets for 1 STEEM each. Paid for tickets last until a winner is declared. STEEM collected from ticket sales will go 50% into the current prize and 50% to the next round. To buy extra tickets, please write in the comments below and we'll get it sorted.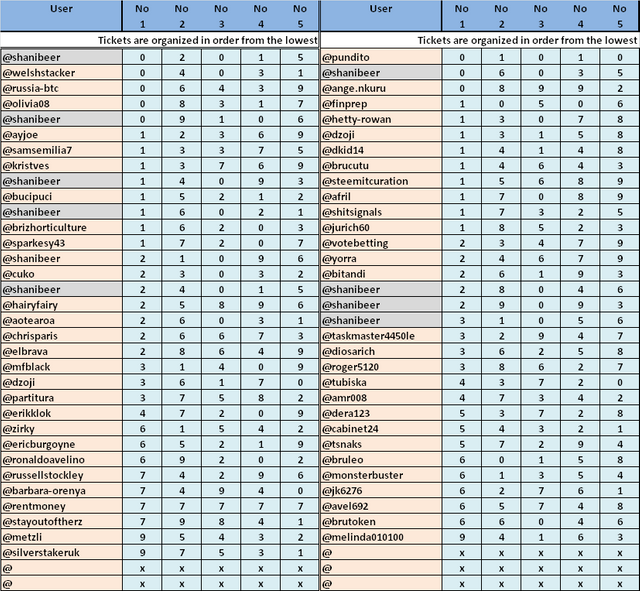 Set up Autovoting
Using steemauto.com is a simple way to set up automatic upvoting to ensure that you are confirmed for each draw without the worry of your numbers coming out and you not having upvoted the latest post. When logged into steemauto, select "fanbase" from the column and then enter @spi-contests and click "follow". After this, you adjust your setting to pick the percentage you would like to upvote every day and set how many minutes after the post being uploaded, your upvote is cast.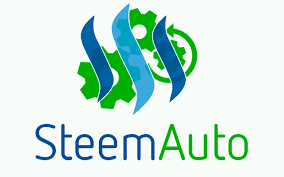 .
.
---
What is SPinvest?
The concept idea of SPinvest is to create a profitable investment portfolio that is self-funded by the club wallets STEEM POWER balance with no risk to investor's capital. I can say that after 8 months, the business model is working and that we are expanding.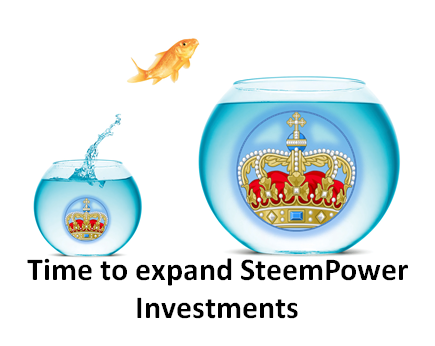 Let me break it down for you. @spinvest has been set up to issue 1 million SPI tokens (shares) at the cost of 1 STEEM each. As tokens are sold all STEEM received is POWERED UP. I take all that STEEM POWER and use it to fill lease requests to receive a daily/weekly/monthly payment rate of up to 18% per year. STEEM payments received from leasing STEEM POWER are used to buy crypto's, precious metals and a range of other safer non-blockchain investments. I will never power down the @spinvest wallet ensuring everyone's starting STEEM investment is safe and the actual investment fund is completely risk-free as it is funded with interest payments received from leasing @spinvest 's STEEM POWER.
We are a strong believer in spreading your eggs and having a diversified portfolio of investments. The means the investment fund will include anything ranging from crypto's, precious metals, shares, premium bonds, p2p lending are even shared property buys. We are not here to trade are take risks, so HODL and compounding when possible is the key strategy here. We plan to have a range of investments that are on the safer side of the risk scale ensuring that there is a positive ROI year on year.
When you think about investing in SPinvest, think to invest long term and build a nest of holdings. Think of SPinvest as a saving fund that earns you 20% per year for just holding the SPI token, no staking are effort involved, just buy and HODL.
---
How to buy SPI tokens

Buy SPI tokens directly from @spinvest. Each token is currently priced at 1.00 STEEM and you can send any amount directly to @spinvest and i will issue you SPI tokens to 2 decimal places for the value of STEEM to send. All tokens bought directly will be sent to investors SE wallets within 24 hours but most likely much sooner.
---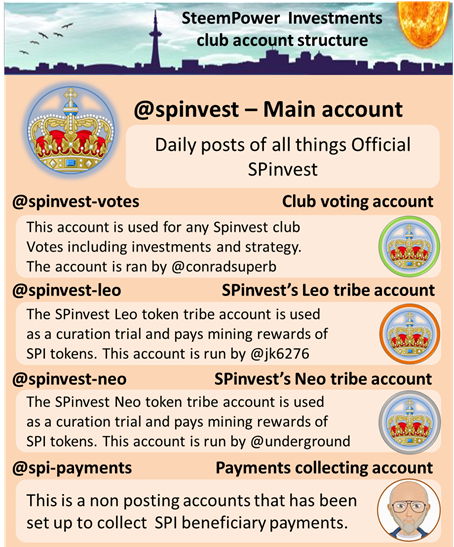 Important Information
| Information | URL Link |
| --- | --- |
| SteemPower Investments Introduction Post | Click HERE |
| SteemPower Investments Club Partnership Agreement | Click HERE |
| How to become a club member | Click HERE |
| How to convert SE tokens into SPI tokens | Click HERE |
| Join the SPI club Discord server | Click HERE |
| Join the SPI curation trail | Click HERE |
| What's best for the SPI Club? Centralized vs Decentralized | Click HERE |
| SPI tokens 95% buyback guarantee | Click HERE |
| SPI Club monthly Fiat to SPI token group buy | Click HERE |
| | |
| | |
All questions are welcome, please ask in the comments below


CLICK here for full details about SPI beneficiaries
Show support to SteemPower Investments through it's Patreon Page
Click here to join the SPinvest community over at beta.steemit.com (Steemit Communities)
.