Steemit Crypto Academy Weekly Update #11 [ April 26th, 2021 ]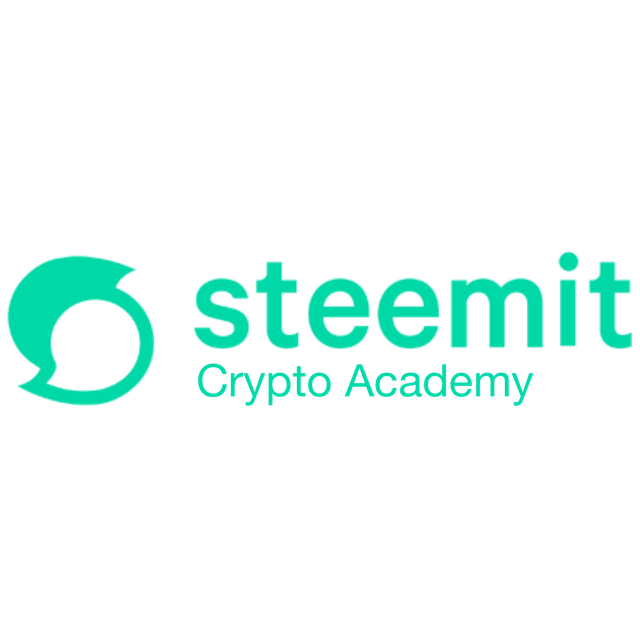 The Steemit Crypto Academy is now into the third week of Season 2.
The number of homework posts being submitted each week is becoming quite overwhelming.
It is great to see the number of genuine homework posts growing so strongly.
It is not so great however to see the number of plagiarists and content farmers continuing to grow as well.
To help curb these malpractices we have introduced two new voting rules regarding minimum Reputation level, and powering down.
We welcome everyone, with honest intentions, to participate and learn with the Crypto Academy.
---
---
The Steemit Crypto Academy Courses - Week 11


These are the courses for Week #11…
---
This week Professor @Abcallen's lesson is an introduction to the operation of blockchain wallets and exchanges.
The homework task involves writing a post demonstrating the buying and selling of STEEM or TRX on an exchange.
---
---
@alphafx [ Nigeria ] - assisted by @levycore [ Indonesia ]


This week Professor @Alphafx is looking at trading and holding cryptocurrencies.
The homework task involves writing about what type of wallet you use, and also demonstrating how to do spot trading for any pair of your choice.
---
---
@imagen [ Venezuela ] - assisted by @pelon53 [ Venezuela ]


This week Professor @Imagen is exploring Blockchain Projects.
The homework task involves creating your own fictional blockchain project including a whitepaper and roadmap.
---
---
@sapwood [ India ] - assisted by @fendit [ Argentina ]


This week Professor @Sapwood is all about JustLend.
The homework task covers a practical exploration with set tasks of using JustLend and jTokens.
---
---
This week Professor @Yousafharoonkhan is investigating decentralized and centralized exchanges, how to use Uniswap and the best cryptocurrency exchanges.
The homework task involves answering questions about the differences between decentralized and centralized systems, and practical tasks on using Metamask and Uniswap.
---
---
@yohan2on [ Uganda ] - assisted by @kouba01 [ Tunisia ]


This week Professor @Yohan2on is looking at designing a cryptocurrency investment portfolio.
The homework task involves building your own investment portfolio of at least 6 cryptocurrencies.
---
---
Homework Guidelines


We are keen to ensure that all contributions to the Steemit Crypto Academy are of as high a standard as possible.
While the Crypto Professors may set specific requirements for some of their homework tasks we would suggest all students follow these basic guidelines…
---
Please make sure you send your homework posts into the Crypto-Academy community…
Homework posts should be submitted no later than 11.59pm UTC, on Saturday, May 1st 2021. Note this is one day earlier than usual.
---
Please check each Professor's post carefully for any special instructions they have given for their homework task. Once you have completed your homework post make sure you leave a link on the Professor's post to ensure they see it.
Following all these guidelines carefully will help you gain higher vote rewards for your homework posts.
---
---
New Voting Rules for Season 2


To encourage people to do more research and put more effort into producing higher quality homework posts @steemcurator02 will now only be voting on posts that achieve a grade of 5 out of 10 or above from the Professor.
Additionally to discourage 'content farming' from multi-accounts set up purely to harvest votes from the Crypto Academy @steemcurator02 will only consider giving votes on homework posts submitted by people with reputations of 50 or above.
If you are new to Steem we suggest you join the Newcomers Community and do the Achievement Tasks there to get to know the platform and build up your reputation before joining the Crypto Academy…
To further discourage content farmers who commonly power down and cash out on a continual basis we will not, at our discretion, be voting on any posts from authors who are powering down.
---
---
The Steemit Crypto Academy community


The Crypto Academy community is ONLY for posts to do with the courses being run by the Crypto Professors…
Alongside the course posts from the Crypto Professors, the only other posts in the Steemit Crypto Academy community should be homework posts for the tasks set by the professors.
Please do not post general crypto related posts now in the Steemit Crypto Academy Community. Any non-Academy posts may be muted.
---
---
We hope as many of you as possible will join in with the Steemit Crypto Academy courses and do the homework tasks set by the Crypto Professors. You are free to follow as many of the courses as you want.
In this second season of the Academy we will be putting a greater emphasis on improving the quality of the homework posts.
We will also be putting even more resources into curbing plagiarism, content farming and other abuse.
---
We are keen for the Steemit Crypto Academy to provide a high quality learning opportunity for those willing to put in the effort to expand their knowledge and understanding of the world of cryptocurrencies.
Thank you
The Steemit Team