With a watchful eye that never sleeps
The Pinkerton agent rides outlaw trails.
Within his sight he always keeps
The ones who rob the banks and rails.
And if there must be blood to shed
He'll have his six-gun in his hand,
And bring them in whether alive or dead
For the Pinkertons always get their man.
-"The Pinkerton Agent"
---
Howdy folks and greetings from the Great Plains of North Texas where we have a heat wave coming in with temperatures hitting almost 80 degrees on Monday and Tuesday! Way too warm for this time of year.
At any rate, we're in the middle of a series about two of America's most famous and successful outlaws, Butch Cassidy and the Sundance Kid. In yesterday's post 6 members of the gang successfully robbed a train (without Butch) but it was evident that he planned it.
A man of his word?
The robbery took place in Wyoming and he had promised the governor of Wyoming that he wouldn't rob any trains or banks in that state again. He gave him his word when he was released from the Wyoming penitentiary.
In a later conversation with an attorney Butch confirmed that the reason he wasn't present for that job was because of the promise he made to the governor. So there was a type of honor which Butch carried but most would argue that he wasn't very sincere because after all, it was HIS gang using HIS plan to rob the train! But in his mind he was keeping his word.
Scores of Pinkertons are assigned
The robbery itself was so spectacular with the blown up train car and the brave car messenger, Charles E. Woodcock, who refused to open the door for the bandits...that the Union Pacific railroad said enough was enough. They hired the Pinkerton Detective Agency to hunt down the Wild Bunch.
I'm no fan of the Pinkertons because while they did round up some criminals and solve some crimes, they themselves ignored due process, the Constitution, and usually broke more laws than the outlaws they were chasing.
They were known for their tactics of infiltration, intimidation, extortion, murder and even torture.
Here's a vintage photo of three Pinkerton agents:

source
They were just a private organization hired out to the highest bidder with a "the end justifies the means" type of attitude. And because they worked with police and politicians and had "detective" in their name most people thought they were Lawmen but they weren't.
They were more like bounty hunters with access to all available information and networks. Plus, the funding by the wealthy railroads meant unlimited time and expense were to spent on their assignment until the Wild Bunch was caught or killed which agreed with the Pinkerton philosophy of relentless, never stop pursuit until the job is complete.
Three more Pinkerton agents:

source
The Pinkertons assigned their two best men to the chase: W. O. Sayles and a Texan named Charles Siringo. Here they are. Charles Siringo is on the left:

source
Charles Siringo turned out to be an absolute nightmare for Butch and Sundance. He was an expert tracker who often worked undercover and could pass himself off as a fellow outlaw while gathering evidence. Those two boys soon located money from robbery being deposited in three different states.
They found that one of the Wild Bunch members, Harvey Logan, had a brother and cousin who deposited money from that robbery. His cousin was arrested with no resistance but Harvey's brother tried to run out the back door of his house and they shot him in the back and killed him. I reckon they didn't feel like chasing him.

In the next post we'll see how Butch handles all this.
Thanks for reading folks, God bless you all!
-jonboy Texas
the gentleman redneck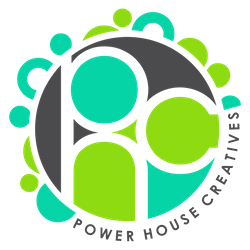 PS- ya know...you might just be a redneck if:
You weigh four pounds more after you find your keys!