Help requested, steem power incorrect
Hello!
I am trying to find where I can ask for a problem. Ever since this morning, the steam power that I receive is no longer being added to my account, and it seem frost in time for some reason.
I've tried changing my account password, and then made a powerup, but no matter what my steam power stays the same.
this should be what my account looks like : https://steemworld.org/@djennyfloro
but here is what the account shows: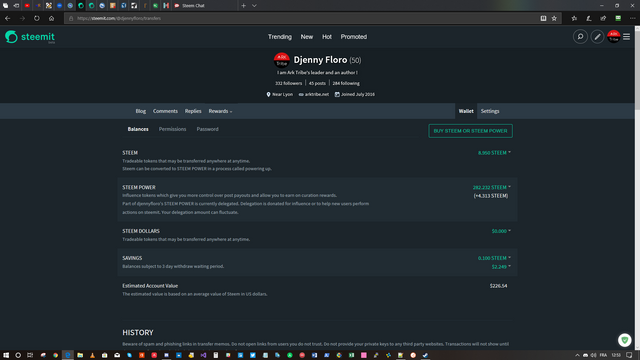 as you can see the account shows incorrect informations, and I don't know how to make sure that it actually goes back to what it should be showing.
Thank you for those who'll read this