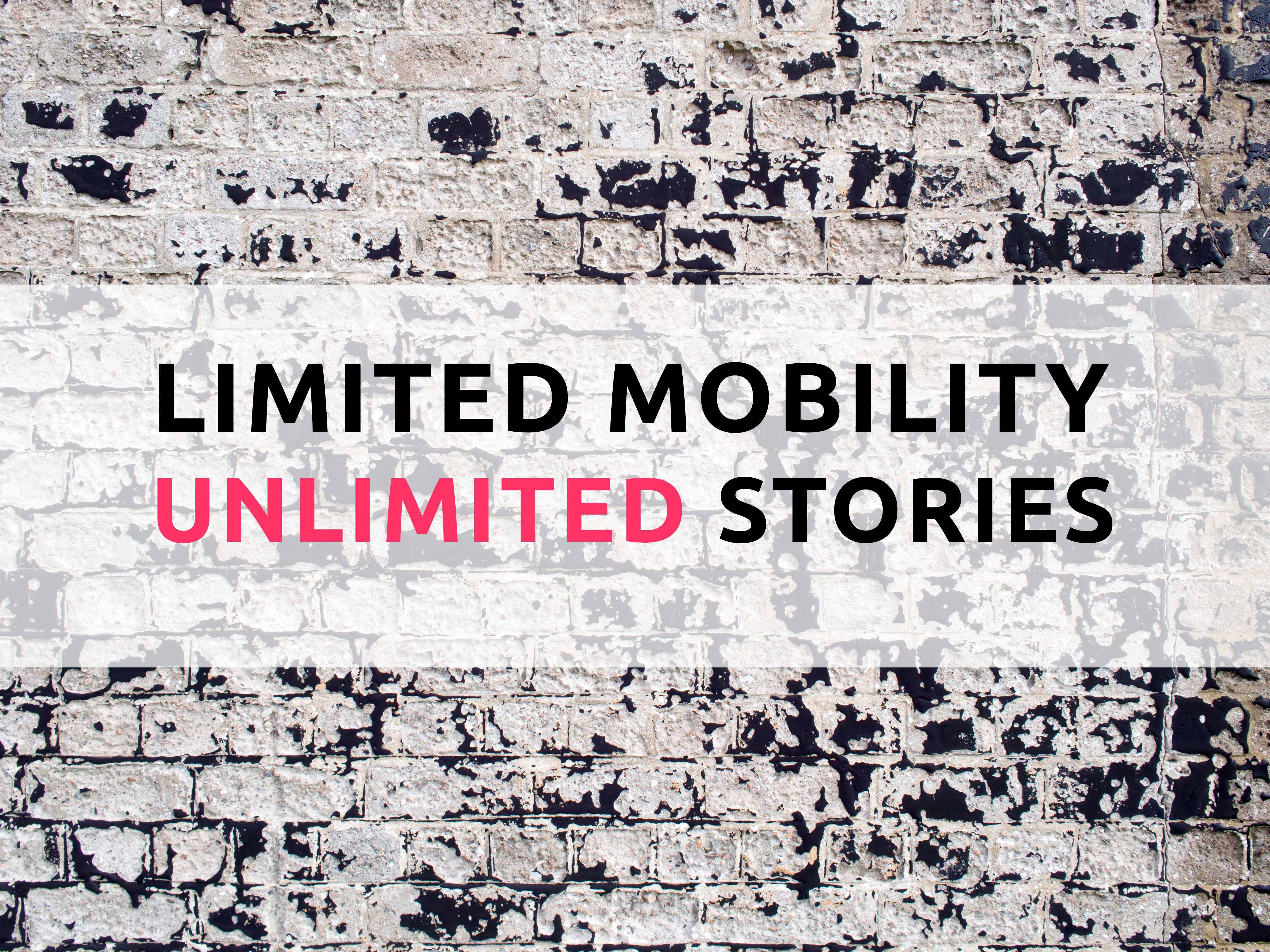 Since I became a person of limited mobility I share a lot of my stories, which are sometimes plain frustrations, with others close to me. I'm not a complainer, but stuff can be hard if the world is built for people with average abilities and your abilities just got below average.
[For those who just pop in on my Steemit profile and don't have all the background (I linked a few stories below): I damaged my foot permanently almost 3 years ago. With orthopedic shoes I can walk if I carefully think about my steps and don't walk too much and/or too often. But walking hurts even on a good day.]
A lot of feedback I get from others that they hadn't thought about before is how we assume what people should be capable of doing. This is anchored even in something like my public transport app with which I calculate routes from A to B. It might say I have enough time to catch a certain connection with 2 minutes time, but it's undoable without doing a sprint, and I can't do that sprint. Or, when a website says they are 'located easy walking distance from the station' - who decides what distance is easy to walk and for whom?
Stories from friends
---
As my friends, partner, family have listened to my stories, they start to understand better and better where the limitations lie while walking the world. They try to find other examples or remember that time they had a painful ankle to try to understand what I'm going through. Sometimes they suddenly come back to me with a story, and how it made them think of me, and how it made them understand me a little bit better.
The funny thing is: it also very much makes me understand how well they indeed know how I (quite literally) walk through life.
A few examples
---
Friend 1:
She walked on the street on a hot summer day, on slippers, maybe carrying some groceries, all in all not the kind of day and situation to keep up with a fast pace. She crosses the street, still at a slow pace. A car has to stop in order to let her cross over, but feels like she's walking too slow for his/her taste. The person in the car decides to honk at my friend, letting her know she has to walk faster. My friend is annoyed and thinks: "What is this was @soyrosa crossing this street while being unable to move her pace up?"
She shares the story with me, explaining me how she understands why I always say that because I look young and healthy people expect me to be reasonably fit, and how that sometimes makes things harder for me. If I take the last seat in the train, if I take the lift instead of the stairs, I feel people watching and judging: she's healthy, she should walk faster, take the stairs, stand up for that elderly person...
Friend 2:
She has to switch trains at a train station, carrying a huge trunk with her. She's a healthy person, so the trunk doesn't bother her at all. But when she steps out of the train a surprise is awaiting: the escalator is barred and can't be used! Then use the lift, she thinks. But: this one is blocked too! The only way to now leave the station is to take the stairs, carrying her trunk, and walking quite a few meters more to be able to take another stairs in order to be able to take her train.
She shares with me how on any day she wouldn't have thought about this at all, but carrying the trunk with her (read: walking with an extra challenge) made her realize they could have thought better about the escalator / lift situation. They can work on 1, but not at 2 at the same time. She's planning on writing a letter about it to the company that keeps the stations.
Boyfriend:
He sees most of my struggles, and I don't have to tell him anything. He understands and always thinks 3 steps ahead so our walks are easier, with the least possible stairs, cutting off roads so we have the shortest routes, etcetera. He's plain awesome.
He also knows how frustrating it is, when it's very hot outside but I can only wear my warm, orthopedic shoes, made of thick leather, closed above the ankle, because only those shoes support me enough to be able to walk.
He recently shared with me how he now looks at people walking on slippers or ballerina type shoes differently. "They don't even realize how blessed they are to walk on these shoes without any support".
My own stories
---
When my friends and family share these stories with me they make me feel seen and understood. Still I'm sometimes surprized how much judgement I still carry myself and how often I have to correct my thinking. I noticed today how a few people who in my eyes 'didn't need to take the escalator' were exactly like me: looking young, looking healthy, looking like they should have no problems walking.
But I had no way of knowing. Like they have no way of knowing about me.
I'm still learning. Others are still learning. Do you? Are you aware how much you fill in about others' abilities? Or are you one of those people that look healthy but secretly carry some physical challenges with you?
---
Other stories in the Limited mobility | Unlimited stories series: