Endocrine Disruptors - Also known as Hormone disruptors. We are using them almost every day knowingly or unknowingly. We are using Shampoos, Plastics, Cosmetics, Preservatives, Sunscreen lotions any so many other products almost something or the other on a daily basis. These products have all sorts of chemicals which play a havoc on our systems. The many common problems that we face with these EDs are Reproductive issues, Obesity, Cancer, Diabetes, Thyroid and so many more. These are very common diseases in today's age.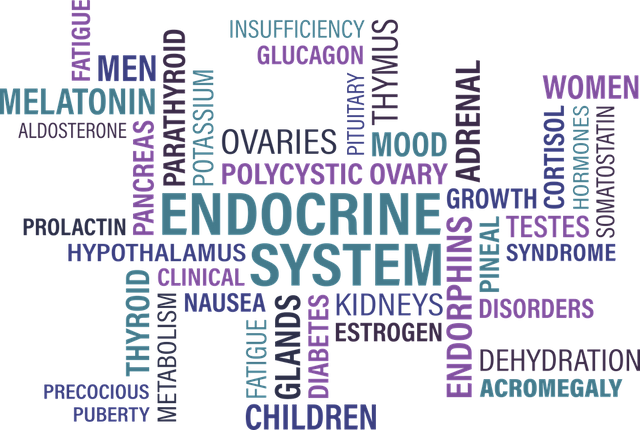 Source
Lets see which are the major Endocrine Disruptors:
Plastic Containers & Bottles: BPA & BPS is used in plastics to hardened them and when we use them the chemicals get mixed up with our food and disrupting our systems. Best to use is Glass or Steel bottles and containers. In that case even plastic wraps which are again a very common kitchen use should be avoided and replaced it with cloth or even a wax paper which is safe. With the use of Plastics we are not only destroying our health but also our environment.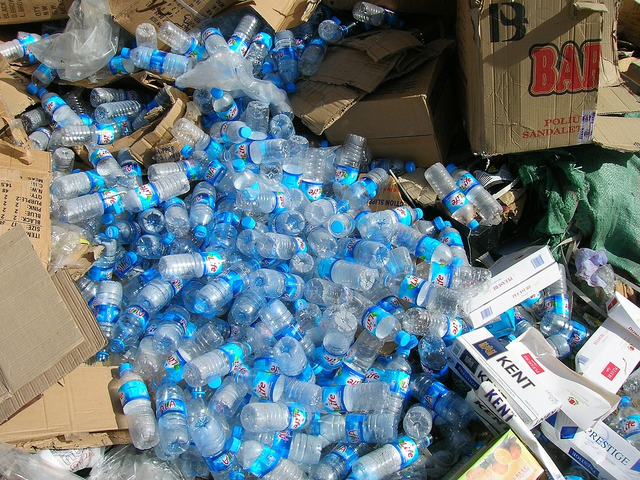 Source
Preservatives: Very commonly found in almost all packaged foods and besides that a lot of other usable items like Plastic materials including baby items. BHT is found in processed foods to prevent spoilage. Other common one is tBHQ which is a responsible for causing allergies.
It is best to use homemade foods rather then going in for packed and processed foods.
Cookwares - Teflon and nonstick cookwares. Using them at very high temperatures makes the coating break down and releases toxic chemicals into the air which is not good for the health. It is better to use Iron cast cookware, conventional or ceramic cookwares.
Parabeans: Usually found in Sunscreens, Deodorants, Cosmetics. Parabens disrupts hormone functions and a high risk of developing Breast cancer. If the active ingredient is Titanium oxide it is safe to use though it does have toxicity but at a low level.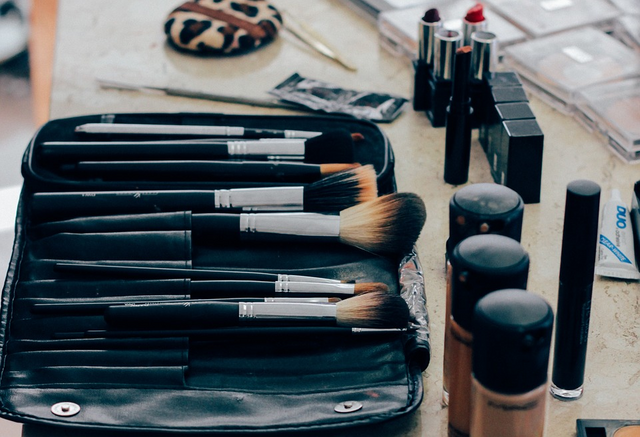 Source
Triclosan: Found in Personal care products like Hand sanitizes, mouth wash, anti-microbial products. Best is to use more of natural products as possible. They also influence the Thyroid hormones in the body.
GMO Foods - GMO foods are created by inserting foreign genes into the plant to have more production and also to make them look attractive. A lot of research has been done over the GMO foods and significant dangers have been observed. What we eat matters the most, hence it is good to check on the source from where you get your food. This also includes the livestock that we eat.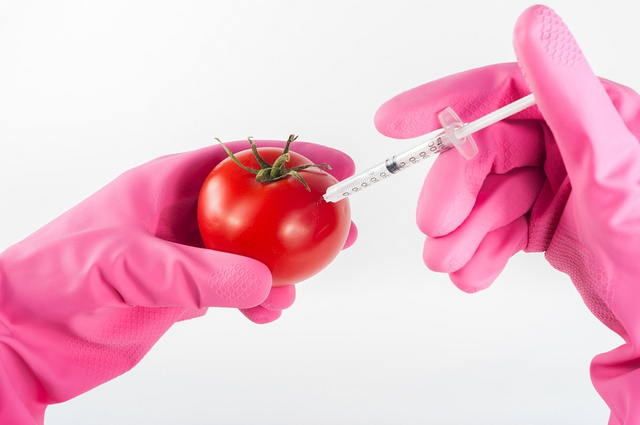 Source
It is very difficult to keep a track of so many things to use or not to use but then at the end of the day what should matter to us is our Health and Safety. We may not be able to do much about the Environment, though collectively if everyone realizes we can, but we can surely keep our health in our control by ensuring we do not use and consume products that can harm us. Going the Natural way is safest.
You do not need makeup to look beautiful. Beauty is in simplicity and hence the cosmetics can definitely be avoided or to minimal use. Plastics are not difficult to replace with glass items. Eating home cooked healthy food is not difficult then going in for packed foods.
Most of the Endocrine Disruptors are very stable and they don't break down very easily which means they are there in our Body, Water, Air, Soil for a long time and creating all the possible effect to our Environment and Health.
Thank you for visiting my blog.

GIF Courtesy
@enginewitty
😍😍
My other blogs of Interest
---
---
Member of
---
| | |
| --- | --- |
| Supporting People Who Help Make The World A Better Place @ecoTrain | |
---