INTERMITTENT FASTING explained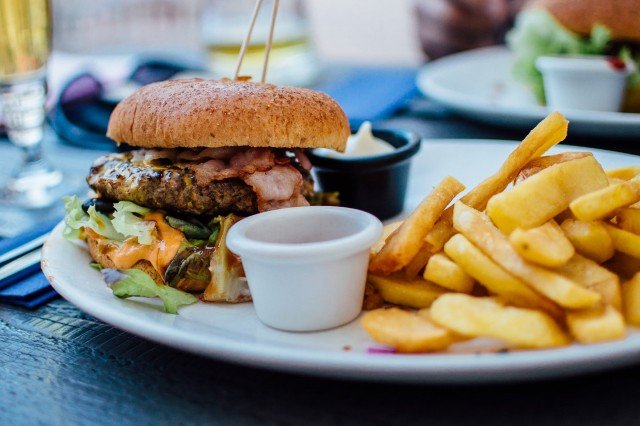 As a health and fitness nut, I've tried all sorts of different approaches to weight-loss and overall health from calorie restriction and ketogenic diets to juicing, veganism and everything in-between.
What happened in every occasion? I failed for my love of food took over and I just had to eat a freakin burger!
...Enter intermittent fasting...
For the first time ever, there's a science based way to eat your regular diet, paired with timing it properly which can actually work without you feeling like you're missing out on your favourite foods! Now this doesn't mean just gorge yourself on double of everything because "who cares"...
There are so many inaccuracies out there on how the body works. Some people talk about spacing meals 5-8 times a day, magical "starvation mode", and a plethora of misinformation on diabetes, blood sugar and the pancreas.
Do calories matter?
What about carbs?
Can one increase their metabolism?
Here's the truth. The body works mechanically the same way, theres no such thing as "shutting off" your metabolism by accident to the point you become an 800 pound empathy case.
Here's a definition for you.
Metabolism: How much energy the body consumes. Plain and simple. Does food intake have anything to do with it? Barely. The only thing food can do to your metabolism is either add available calories to burn, and help the body either gain muscle mass (or fat), or lose it. So I suppose food can indirectly affect your metabolism.
What does contribute to your metabolism?
(A) How much lean muscle you have on your body
(B) Thermogenesis (how much heat your body produces)
The more muscle on there, the more calories are burned total no matter while sitting or working your ass off.
Calories are burned either trying to warm you up, or cool you off so temperature does play a role.
The only other things that can change your metabolism is certain supplements like egcg (catechins in green tea for example) which increase the body's rate of thermogenesis (heat creation).
All the fluff about meal timing etc does not change the fact that your body burns energy at a specific rate based on these factors. Now, working out can temporarily (using HIIT methods) increase how much energy you burn at rest, but that is still dependent on your muscle mass. Muscles are the only things burning energy!
So to give a definitive answer, you can increase your metabolism by increasing muscle mass.
Do calories matter?
Of course. You are what you eat. Eat 3500 calories and burn none, you just gained a pound. Pretty simple.
Let's talk about blood sugar, insulin, the pancreas and diabetes.
I promise this all relates to intermittent fasting, bare with me here...
What is blood sugar?
Simply put blood sugar is the amount of sugar in your blood. The body regulates how much there is all the time unless you have a diabetic condition in which it can't.
When you eat, anything that can be turned into sugar or sugars themselves enter the blood stream. Insulin is the traffic controller for your muscles and fat cells, heck every cell of your body. Now, here's the main importance though, your body doesn't secrete insulin based on sugar in the blood alone. Proteins also trigger insulin production and release. If they didn't, muscles could not be "opened" to receive those nutrients. So you eat food, insulin is produced which does push sugar into your cells out of the blood, and also unlocks the door to every other nutrients to enter muscle cells and in the case of fat cells, sugar.
If you eat too much food, not only sugars (but sugars do cause a more potent release) your pancreas has to create extra insulin to cause this process to be a success. When the pancreas is always under this kind of load to produce non stop, it wears out. As well, muscle and fat cells have insulin receptors on them and these receptors can become "sick" from too much action and even die. This is what the term insulin resistance means.
How does all this relate to intermittent fasting?
The whole reason intermittent fasting is so amazing is, if followed correctly, you eat during an 8 hour window of time, and then refrain from eating for 16 hours thereafter.
You can imagine the tonifying effects this has on the pancreas. It finally gets a break!!
Not only that, but the receptors on the cells of the body receive very little to no stimulation for this period of time allowing them to "rest" and become more sensitive when insulin comes back knocking.
This is one major benefit of intermittent fasting.
The other huge benefit that I have seen as a result of this "diet" is that you usually without thinking, go to the fridge at night and grab a snack. I can't tell you how many times I've thoughtlessly gone to the fridge to look for something out of habit, and then stopped myself because I would mess up the fasting schedule.
This has caused so much extra calories t not be consumed it ain't even funny!
In the western diet, prettyuch we over tax our body constantly and that is what is causing so many issues. The body can only effectively adapt to this onslaught for so long before systems start to break down.
Intermittent fasting gives the digestive system, and every other system a break daily which has a huge cumulative effect on your health over time.
I hope you've enjoyed this article and even maybe learned something from reading it!
Cheers,
Chris