HappyChallenge was born from our desire to help more people improve their lives and take advantage from brain plasticity when pointing each day happy moments.
To see more about why we've started this project and your advantages if joining please read HappyChallenge - What we propose and why you should join.
Long story short:
Write your own post with your happy moments of the day, 80 words minimum and use #happychallenge as first hashtag.
Comment to this post with a link to your post.
Resteem this post.
There will be 2 winners daily, sharing the payment this post will receive.
the user with the biggest number of upvotes on his post
a user chosen by me and @djvidov based on content and representative image attached.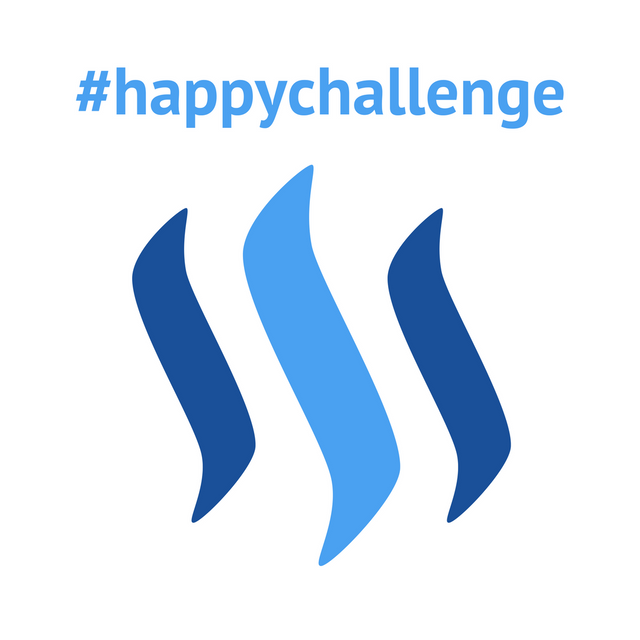 Yesterday's Winners

They will both get 50% from HappyChallenge: The look of a good coffee when the payment will be received.
What made me happy today?
I've started my day with an hour of intense physical activity: house clean-up. As we are always on the way, I never understood how can a house become so dirty. Would you say this is not something to be happy about?
Not in my case, this is my way to connect and "own" a space and it brings me lots of joy to see the result.
I had another full day at work, I don't know when it ended and the fun part of the day begun. The meeting with Bucharest Steemians. Two weeks ago we were mentioning some surprise. We got the T-shirt!!! The design was a master work and I promised to wear it every time (when it's not in the washing machine).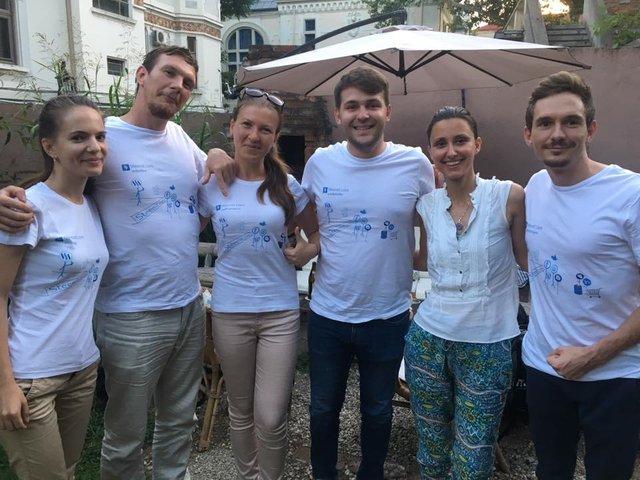 photo done by @dragosroua (sorry Dragos for not choosing one with you but this was the best one to show the t-shirt)
It was a great atmosphere and change of ideas in a totally different way than the first time. I've learned and understand a lot, it was such a good thing to have Dragos with us, so willing to share his experience.
My neurons are happy today, for sure they fired and wired a lot. And I had a black tea at 8 PM, not sure I will rest soon.
I can't wait to read about all your happy moments. It is proved that when we surround ourselves with happy people our life improves so thank you in advance for making mine better.
Please share the link in a comment, starting now for 24 hours:)