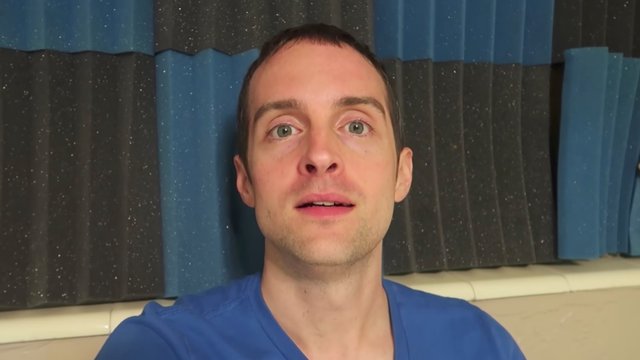 How do we get out of a fight with our partner, family and friends fast? Will you hear the tools I use to end arguments because these might help you avoid hours of pain and frustration in relationships?
For having a happy marriage, feeling like a good husband, wife, boyfriend, girlfriend, parent, child and friend, I hope the viewpoint I share helps with getting out of a victim and perpetrator mindset to return to a happy space!
Tools to End Arguments Fast!

Would you like some tips to get out of an argument faster for the next time it comes up because these save me an incredible amount of pain and suffering in my relationship with my wife?
I'm very grateful that I have these tools today and I'm sharing them with you because they work really well for me. I know because I've been using them within the last 30 minutes.
Here's exactly how the tools work and why they work.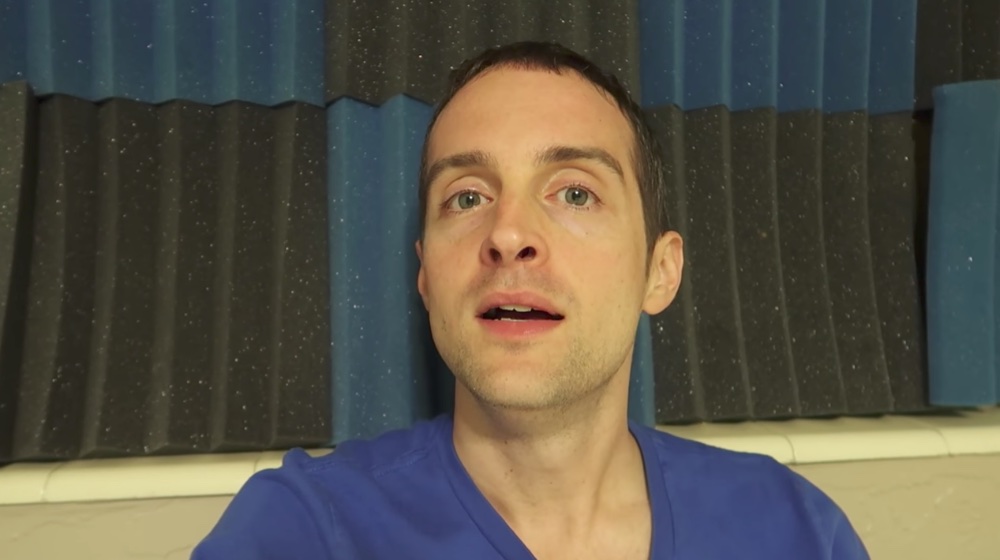 The tools work like this.
As soon as an argument comes up, I just had one a few minutes ago and I'll share it.
I often use more of a loose parenting style with my daughter in the sense that I trust her to essentially run around a bit further away from me. I trust her to get in other people's way and be a little bit more obnoxious than my wife does. My wife prefers more of a shorter leash, more hands-on control.
Today while we were walking down the street in the city in St. Petersburg I was managing my daughter while my wife was talking with her mother and sister. I was allowing my daughter to run as much as ten or fifteen feet away from us at two years old in the city, where she easily could then, if she kept running farther without stopping, have run into the street, and then potentially got hit by a car.
I trust my daughter to immediately respond to my voice, not to go out too far and I was pushing the comfort zone for my wife a lot. My wife got scared and upset because she sees that our daughter could easily just not listen for a moment, and then run out in front of a car.
Both of us having a valid point, both of us having valid fears and concerns. I have fears that if we raise our daughter with too much of a short leash, then she won't be very well prepared to go out into the world because she'll be conditioned into fear all the time. My wife obviously has a very logical fear of if, we don't keep our daughter close enough to us before she learns about things like running in front of cars that then she could get hit by a car and die, and not have a chance to even grow up.
Both of us have our right points and both of us have areas we are wrong. Now, having this view about it by itself is extremely helpful for any argument or situation coming up. I don't see that I'm a hundred percent right and the faster I can see that, the easier it is for me to start thinking, what do I need to understand about my wife's point of view right now?
When I start thinking about what I need to understand about her point of view, it starts disrupting the argument because this obviously was a very powerful force.
My wife asked, "Do we need to go home now?"
I came back with some reply like, "Don't you trust us?" or something like that, and then spent the next 10 or 20 minutes in uncomfortable painful silence.
What you see is something that works a lot better for us today than for my parents who used to get into screaming and shouting matches and who would drag arguments on for days, bring things up years later.
The first thing is to recognize that the painful event has happened, that there is separation. We are no longer on the same page, that it feels like there's a "my side" and a "her side." There's a perpetrator and a victim and more than likely in my wife's mind I'm the perpetrator and she's the victim, and then in my mind, I'm the victim and she's the perpetrator.
But sometimes we both agree and one of us feels both like the perpetrator, and both the other one feels like the victim. The key is with this is to realize that this is an undesirable painful state and what we want to do is return to a peaceful state and it will not happen as long as we keep judging and condemning and playing the victim. It will not happen unless we take a very conscious effort to exit the victim mode or exit the perpetrator mode.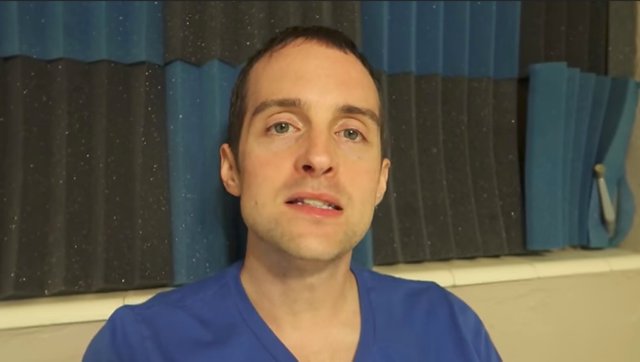 What I do is use the line from the St. Francis prayer, "I seek to be understanding rather than understood."
You have to detect the argument immediately and have the honesty to say, "Okay, argument detected."
Now you might think, "That's really easy," but do this in the moment with a sense of impartiality. As soon as it's happened you go almost into an impartial third party point of view.
"Argument detected."
"Separation pain detected."
Then, instead of it being this personal thing, you're almost witnessing it between the two of you. You're not sitting there stuck in one body. Therefore, the first key thing upon recognizing it is to make a conscious effort to realize this is not how you want things to be, and then to start asking and praying.
I'll often say, "God help me remember I love my wife right now," as my mind is sitting there with thought after thought, "I can't believe she did this. How did she say that? She's wrong. She doesn't know what she's doing."
That energy is just overwhelming, and that one thought that goes out consciously created, "God help me remember I love my wife," disrupts all of that thought train.
I use another one, "God help me forgive my wife or forgive myself, or whoever is the perpetrator. I'll forgive them."
I also use this affirmation, "I am kind. I'm loving."
Throwing out an affirmation right in the middle of an argument works. None of this has to be done out loud, but it can be: "I am loving. I am kind."
This disrupts that thought pattern: "Oh my God. He did this, and then he said that. He said this and I can't believe he did that."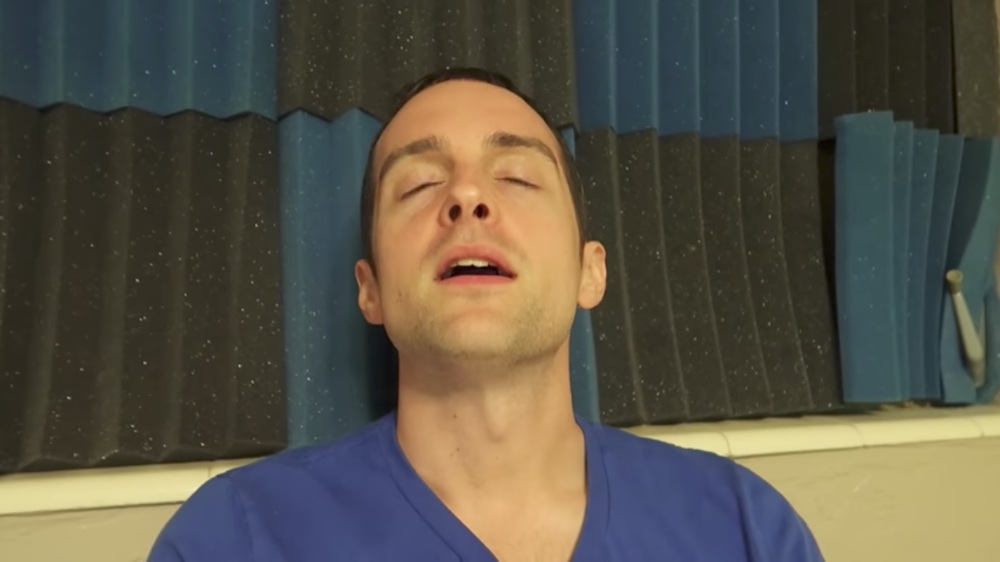 "God help me remember I'm loving."
"Oh, okay! Oh, this isn't a big deal, is it?"
Another thing that helps us to remember is that it's okay to be angry. The question is, do I want to stay angry?
Do I want to keep being angry for the next two hours?
I do not.
I'm sensitive, I don't want to be angry all day, it hurts to be angry.
Another tool that helps a lot is to just be quiet because when our minds are stuck in the state of pain we have two messed up things we want to do.
First, we want to further use our words to reinforce what's happened.
"Remember you said this and I can't believe you did that. You know you did this, this other time and I'm disgusted with this."
That always makes things worse.
I've learned not to do that by doing it a lot, by seeing my parents do it, by doing it in my relationships, and by seeing other couples do it. I don't want to do that.
Another thing that helps is not to use words to try to force the other person to stop. A lot of us have been trained that it's not okay to have emotions and feel.
Often if we're not going down the, "Oh my God. You did this, and you said that, and you are horrible," if we're not going down that path, often we choose the other path:
"Stop it! Quit! No! Come on!
It's not a big deal. All right, let's just move on."
That is trying to force the other person to stuff it essentially.
"Oh, come on, honey. It wasn't that big of a deal. Let's have fun, you know. Let's just forget about this."
That doesn't help either.
It only leads to maybe later that day a giant explosion at home and all the same things coming up anyway. It really helps to just shut the F. up, and that's what I did. I kept my mouth shut and it was hard because I wanted to talk, I wanted to tell my wife what I thought of her for having a different viewpoint than me. I wanted to tell my wife, "All right. Come on, it's fine. It's no big deal."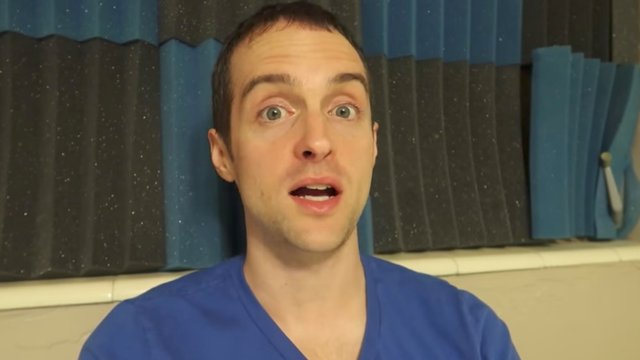 I wanted to prematurely also apologize, to just try to say how I'm sorry, to just force my wife essentially to move through things. These things tend not to help.
What does help is for me to have some isolation for a minute, some moments of silence. I shut my mouth and my wife didn't say anything either. We both just kept our mouths shut, endured the pain, went through for about 30 minutes, drove home and parked. My wife went across the street to her parents' house. I came down in our house, I got down on my knees and prayed.
Now, it doesn't matter if you believe in anything in particular. If you've got a set of religions we can use those, if we are a specific religion we can use the tools of our religions. If we're not, we can simply use affirmations or nondenominational things, we can do whatever we want to.
I did what works for me, I got down on my knees and I said, "God help me remember I love my wife. Please help me stop doing this. Let me forget about all of this pain and misery. Let me forget about these resentments. Let me give these things up in favor of love, and peace, and joy."
Then, I said, "I'm sorry" to God.
If you don't like the word God just use the Universe instead, it works just the same. Or if you like the word Jesus or if you like something more specific like your ancestors use that. Anything you feel right using works.
I said, "God I'm sorry," because the baseline argument is with all of creation, and once you see that, it's not with any specific person, the baseline argument is all of creation.
"God, you made my wife and me like this and I don't like it."
That's the basic argument.
All these other arguments are kind of sub-arguments of the big argument. The big argument is with the entire universe, all of creation, everything.
"Well, how dare you make it like this? You screwed it all up."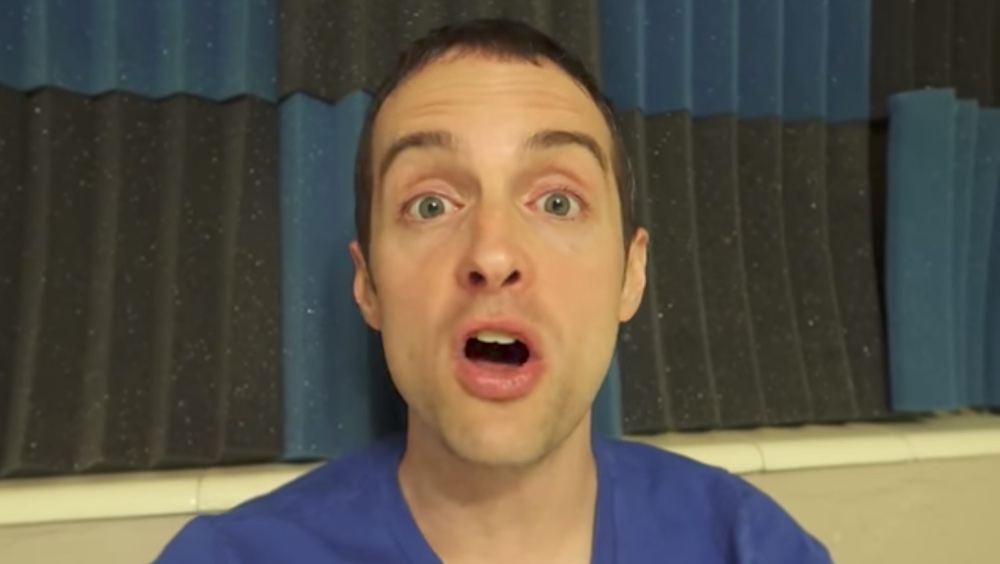 The simple way is to just say that I'm sorry: "God, I'm sorry. Everything's just fine. Everything's good enough the way it is."
I was on my knees crying and I said, "God I'm sorry. Here I am again saying that you messed it all up. Thank you, God thank you. This world is nice just how it is. Thank you. I really like it. I appreciate it."
You can say this no matter how bad the external circumstances are.
One of the arguments that comes up for this is, what if you are bankrupt?
Or, what if someone just died?
It all is just the same, it's still a basic argument against the whole universe and all of creation, and the basic argument ends when you just say, "Okay. Everything's good enough how it is. I'll deal with it. I'm excited about the possibilities."
I did that, and then I started some affirmations.
So if you don't like the prayer and all that, then just start straight with these affirmations.
I did affirmation: "I am loving. I am kind."
I'm throwing this one in now: "I am a good husband. I'm a good father. I am worthy of love and acceptance."
These things smash up that mental train in the head that gets going: "Oh my God. He did this. But can you believe what he said? And then I said this, but then he said that, and then he did this, and then you said that…"
These affirmations and prayers smash all that up, they may cut huge holes in it. Most of these mental stories we make up are the core of an argument. My mental story that my wife doesn't trust me, and my wife's story of "He's going to get our daughter killed."
Affirmations and prayers break up those stories, and then you can see the falsehood in that.
My wife obviously trusts me or she wouldn't have agreed to let me supervise our daughter and obviously I'm not trying to get our daughter killed, which is why she's here. You can see from both points of view once you start these affirmations and prayers. I get some quiet time just to myself, even if I am in a restaurant, because then the argument will come up.
"Well, Jerry, I'm in a restaurant" or "I can't get some space to myself."
Go out to the car for a minute.
"What are people going to think?"
Who cares?
I promise you that people aren't going to think good if you're in pain and spewing a whole bunch of perpetrator or victim stories.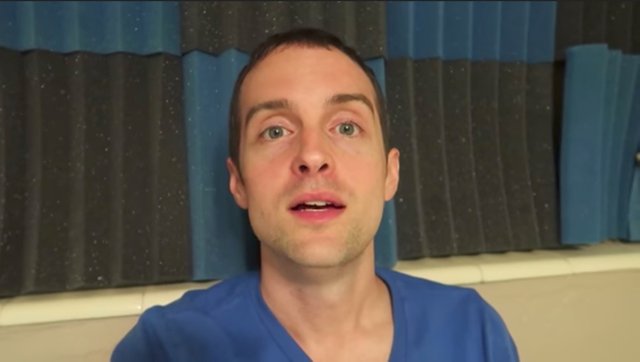 Now, maybe some people agree with you and hate, but that doesn't feel good, it actually feels worse.
You can do this, you can step off into the bathroom for a minute.
Go to the bathroom for a minute.
Get down on your knees on the nasty public bathroom and pray to God, or do some affirmations. These things work, I've done these in all kinds of places.
You can do it on the airplane.
Sometimes I just break down right where I'm at. I've had an argument with my wife at the Detroit Zoo one day. I made a video about that and I just cried right down in the middle of the Detroit Zoo. I went to the bathroom for a minute, then I came out of the bathroom and I held my wife's hand, and it was all over.
You don't have to have these arguments go on for hours, days, weeks or months. They can literally be snapped in just a few minutes.
I feel better now, even though just 30 minutes ago I was one big ball of pain and misery. I don't wear my emotions deep down very well, they're right on my sleeve. Everyone can see exactly how I feel and that forces me to deal with that because I'm utterly miserable to be around if I'm not dealing with my emotions.
I'd say that is the underlying thing that helps so much when we believe that we don't have to be in the middle of a miserable argument for hours, weeks, days, months, that every little fight in our marriage doesn't need to lead to divorce, that every little squabble with our child or parents, siblings, friends doesn't mean that's going to be the last time we talk with them.
When we believe that we have a chance to influence our situation and we take the little tiny actions we can like pray, like be quiet for a minute, and ask helpful questions like, "What do I need to understand about my wife's point of view to stop judging her?" that smashes up the whole little story that goes on in our minds.
Ultimately, if we want an argument to end, we've got to just get out of that story which is in our specific mind and see everyone else's point of view, because that's God's point of view or the universe's point of view, in my opinion.
When you see everyone's point of view, when we see from our point of view there is nothing to fight or argue about. There is nothing to be upset about and anything that remains, we can all essentially take action and agree, and go forward on that.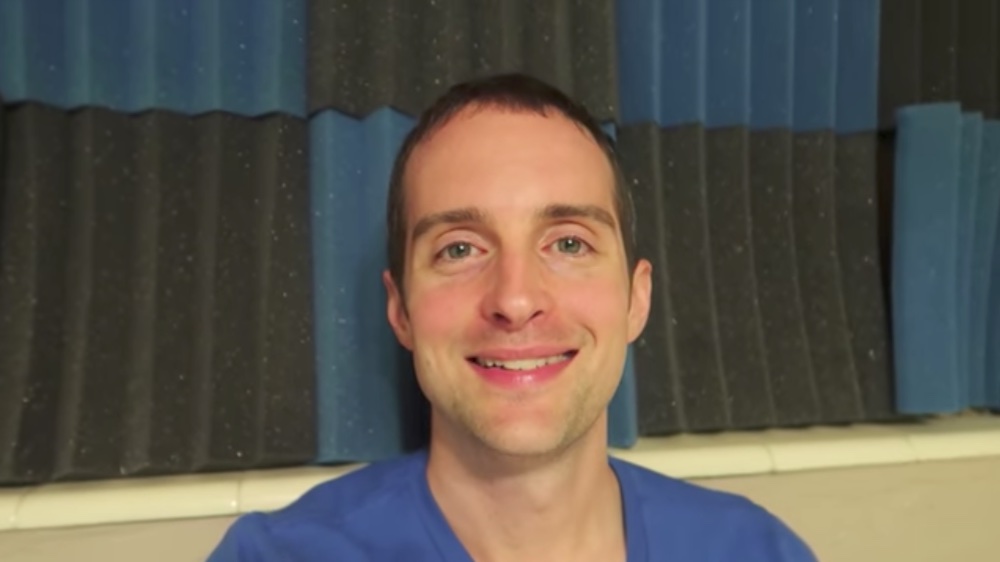 If we can handle our little squabbles in our lives, if we can handle our own little painful moments, then we have a chance to help out with the big issues. We have a chance to help out with the huge problems on Earth.
As long as we spend hours, weeks, days, months or years in our own arguments, as long as we're destroying our relationships with people around us, we have no chance to do any real good on bigger problems.
What I hope I've given here is a very clear set of tools that works very well for me that can work for you today.
I love you.
You're awesome.
I hope you've found this helpful.
Final words

I'm very grateful for the time you've spent reading this post, which was originally filmed as the video below.
If you found this post helpful on Steem, would you please upvote it and follow me because you will then be able to see more posts like this in your home feed?
Love,
Jerry Banfield with edits by @gmichelbkk on the transcript from @deniskj
Shared on:

Our Most Important Votes on Steem are for Witness!
Would you please make a vote for jerrybanfield as a witness or set jerrybanfield as a proxy to handle all witness votes at https://steemit.com/~witnesses because 100% of my witness earnings pay for ads that will help promote Steem for years? Thank you to the 2200+ of us on Steem voting for me as a witness, the nearly 1 million dollars worth of Steem power assigned by followers trusting me to make all witness votes through setting me as proxy, and @followbtcnews for making these .gif images!

Or

Let's stay together?