Sleep Tight Tonight! #171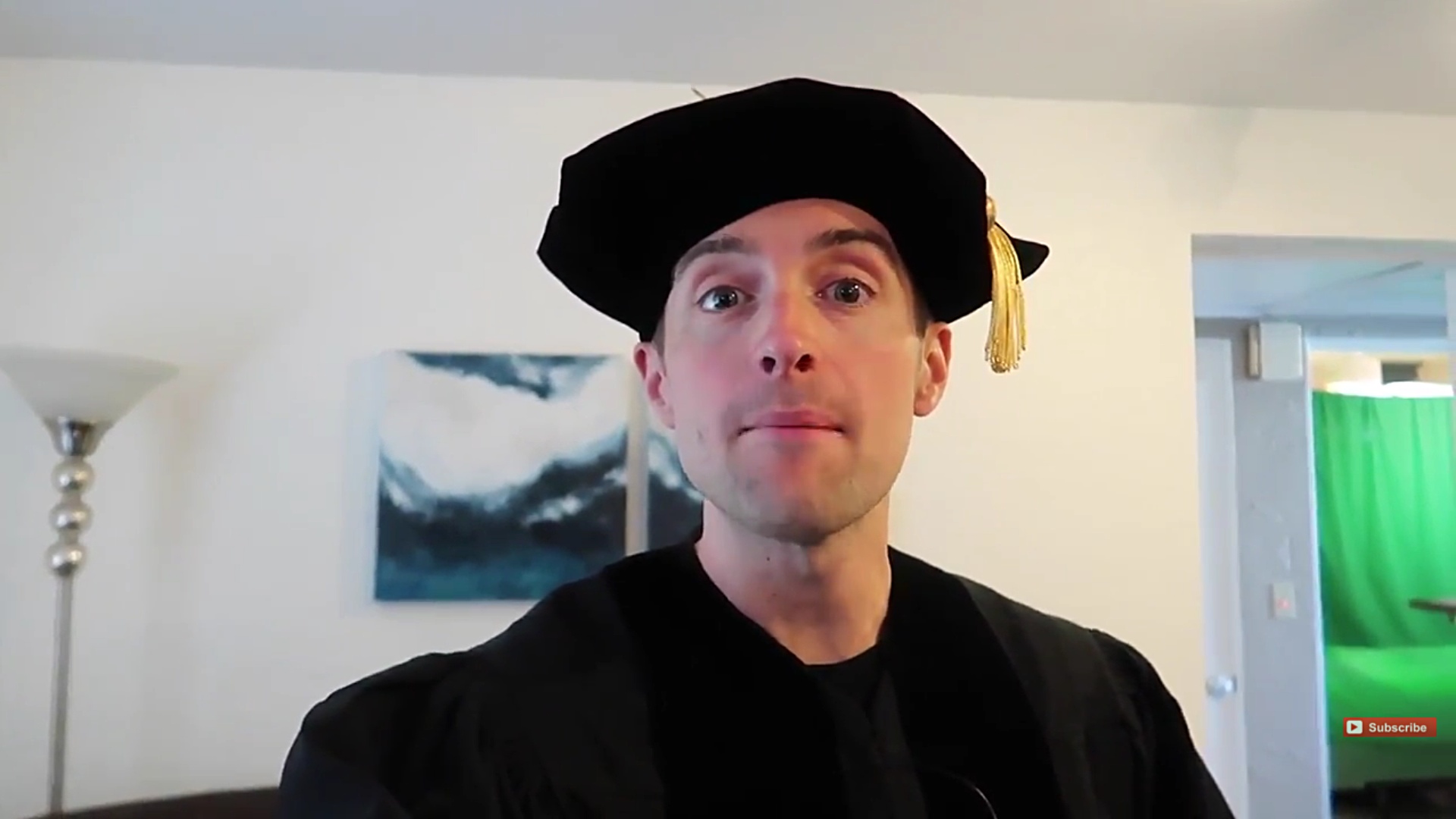 Would you let me tell you what works for me to consistently get an amazing night of sleep and share all the details that might help you do the same because getting a good night of sleep is one of the huge factors in being happy, making good decisions, feeling energized and living the life of my dreams?
Welcome to day 171 of Happier People Podcast here with me, Jerry Banfield where my purpose is to share what works for me to have an absurdly happy life every day.
I want you to have the exact same opportunity.
Start Sleeping Tight Tonight!

Are we ready to start dominating the game of sleep every night, to fall asleep, to stay asleep, and to get a beautiful night of sleep every single night?
If you think it's possible to be happier in your life, if you've struggled with getting a good night of sleep for years as I struggled for many years, I hope these tips will help you. I didn't realize the importance of getting a good night of sleep.
Would you like to hear about the importance of getting a good night of sleep first?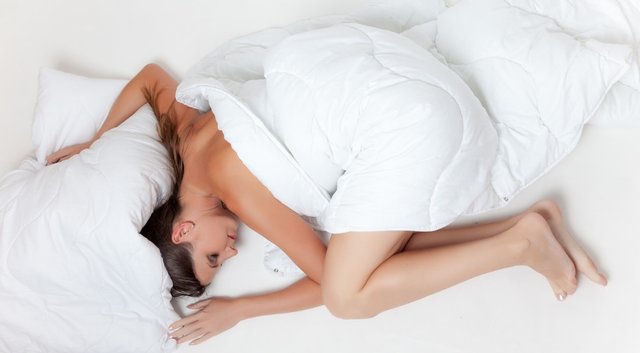 When I get a good night of sleep, it's much easier for me to do really effective work. It's easier for me to have a ton of energy to make videos. It's easy when I get a good night of sleep to feel like I'm worthy of love, like I'm a good person. It's much easier with a good night of sleep to make good decisions.
How many days did I make stupid decisions in my life because I was tired?
How many days did I spend frustrated at work because I was tired?
How many days that I just wanted to take a nap all the way through the day?
Getting a good night of sleep is fantastically helpful for being happy. All of our brains are designed to rest. Our brains need rest and while it might be funny to be off in Vegas drinking, gambling and eating ourselves to death, to say things like, "I'll sleep when I'm dead," death comes a lot sooner and life on a day-to-day basis feels more like being a zombie, a living death without getting a good night of sleep.
I'm grateful that thousands of readers and viewers have asked how do I have so much energy? How do I do so much?
The key is I take time to rest. I take time, eight hours a night. I went to bed last night at about eleven o'clock and I got up today at about eight o'clock. That's close to nine hours of sleep I got.
A ton of health benefits

Getting a good night of sleep has a ton of health benefits.
I have a family member who struggled for years, for 20 years, "I want to go to bed on time. I want to get a good night sleep. Tonight's going to be different, I'm going to go to bed tonight at 9:00, 8:00, 7:00. I'm going to go to bed. I'm going to go to bed."
Consistently, the family member has the same results, not going to bed. It's 3:00 AM and all of a sudden, "How did this happen again? I meant to go to bed at 9:00 and I've been up for six more hours."
How do we go to bed on time?
For me, it helps a lot to have a partner. I'm very grateful that my wife has helped me to go to bed. My wife has helped me to go to bed on time because she has the discipline to go to bed every night at the same time. A lot of us, just don't have the discipline to do the things that are good for us and it takes an effective partnership to bring that out.
Any other negative attitudes, like the times in my life when I had negative attitudes about dating: "All girls are just this or just that," and I was always sleeping by myself. I also found it very hard to ever establish a bedtime, "Why not stay up till 3:00 or 4:00 in the morning and then get up sometimes at 8:00 in the morning, sometimes later and sleep half the day away?" Everyday when I woke up, I'd feel like I wasted a significant part of the day, and then I would get into that crazy nightlife again.
One of the things that helps me the most is to just have a partner I'm accountable to, to say, "Look, it's eleven o'clock, it's time for bed."
This helps both of us because there are some nights my wife is tempted to stay up and work later, but I'm here and just seeing me here, reminds her of her own need to go to bed at a reasonable time as well.
If you live by yourself, it can be more difficult to establish these things unless you take some measures, like meet a friend for breakfast or maybe have someone we call right before we go to bed at the same time.
There are other things that can work to do the same thing, but as human beings, we are social creatures, we are not meant to live alone. We are not meant to be cooped up in a nice house.
I think I have a big beautiful house. Now, I realize that 1,100 square feet, two-bedrooms, some people may say, "God, you're living in a shack." I think I have a gigantic beautiful home and we are not meant to live in something like this by ourselves. Absolutely not!
We are social creatures. We are intended to be part of a tribe, a clan, a group or a family. I think a partner is the best option for sleeping, regardless of how old you are, but there are other options if a partner is not an option for you. You may have a family like I used to live with my family a lot when I was single and as a child. My daughter is two years old, she lives with us. She goes to bed at the same time, every night and that helps a lot. Having a group of people who are accountable, can help a lot.
I used to stay up late and my wife would stay up later sometimes as well. Therefore, sometimes the people you live with can make it harder to stick to whatever you're doing, but usually, people are creatures of habit and they make things easier. Now, once you've taken a look at how much it helps to have a partner, then there's a lot of individual optimizations that help me.
One of the things I do is I look at the end of the night like it is wind down time. This is time for me to stop fooling around with work, to stop responding to Facebook messages, stop checking Facebook, to not check emails. I look at the last several hours of the day as a time to slow down, to condition my body to the fact that I'm about to go to sleep.
Don't eat before bed!

One strategy that helps me a lot with this is not eating. Sometimes the only way to test things is to do them wrong. The last couple of nights, I had this peanut butter I like. I'm a vegan so this is about as much of a crazy snack as I have, I mostly eat whole plant foods.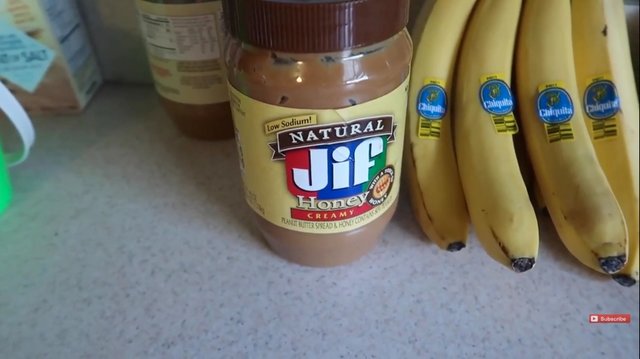 I had this peanut butter, natural Jif with honey, creamy.
Man, that's good.
Both nights, I had a scoop of that before bed and guess what?
Both nights, I laid down and I had a hard time falling asleep. My mind was awake. It wasn't in sleep mode. It was ready to produce and lots of times eating food before bed gets us all amped up.
Now, I know that each of us has our own unique body chemistries. If I eat food any time before bed, that makes it harder for me to fall asleep and it makes it much harder to stay asleep because there are two critical aspects of falling asleep and staying asleep.
Falling asleep and staying asleep often work a little bit different. If you do them both well though, you can fall asleep and stay asleep regardless of how old you are or where you live. If you can't do some of these things because of where you live because it's loud, then there are things you can do like using earplugs or just move.
I'm grateful today that I've learned not to eat before bed. I generally try to do at least about two or three hours of no eating anything at all, and this will point out little areas of insanity. I call insanity as doing something you know is stupid, that's been proven to be stupid, that's hurt you, that screwed you over in the past, and then forgetting that when you go to do it again.
For example, you already probably know you shouldn't have a pint of ice cream before bed because you then toss and turn, you don't sleep good, you feel bad you ate all this, then you wake up in the middle of the night, you have to go to the bathroom and you wake up the next morning, you feel disgusting. "Oh, my God, how did I do that again?"
Earlier in the day you decided, "Maybe I'll just buy a pint of ice cream in case people come over," and then you're sitting in front of the TV watching "Game of Thrones" or whatever show you're watching, and eating that ice cream.
The next night you're doing the same thing. You've got the pint of ice cream out again, you eat the whole thing and you do the same thing again. That's insane and I understand that.
I've been insane for a lot of my adult life with alcohol, "Oh, I'm just going to have one or two drinks," and then I'm wasted and have another hangover the next day, "Oh, I'm never drinking again."
Then that night, "Well, I'll just have another one. Oh, let's have a couple of drinks," wasted, hungover, wake up again, "Oh, I'm never doing that again."
That's insanity and sleep is one of those things for a lot of us where our sleeping patterns will bring out our insanity. The sleeping patterns we have will show us all the little ways we're crazy, because a lot of us get away with going through the day being just kind of a little bit crazy. But when it comes to sleep, a lot of our insanity comes all the way out, we do things before bed that sabotage our sleep like eat or check Facebook.
No work before bed

Another thing I do, I avoid checking anything work-related. I don't check emails, messages, I stay off of all those things before bed because my mind often needs 30 minutes to an hour or more to stop processing that stuff once I get a hold of it.
Now, my wife seems to operate a little bit different, she can go straight from doing her work to falling asleep 10 minutes later and she's fine. So I realize each of us is a little bit different. For me, I have a ton of passion about my work, I work seven days a week, I've got my own business online, I've got to stop at some point.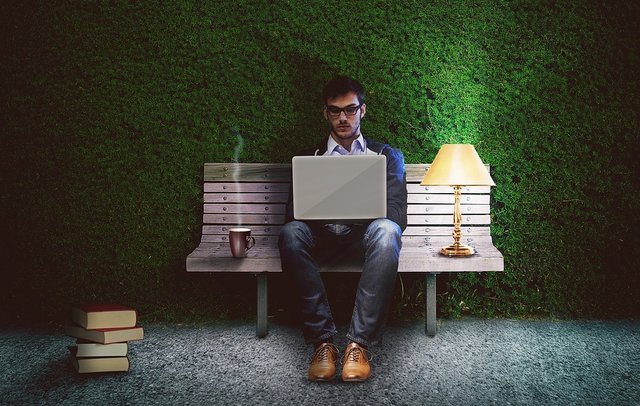 What I've learned is that I'm the happiest when I stop at about 5:00 PM, then I go to bed about six hours later. That's six hours for my mind to let go of my work. That way, by the time I'm ready for bed, my mind doesn't need to crunch all this work stuff anymore, it can wake up and be fresh to do it the next day.
Now, I've tested this, lots of times for the last several weeks. I've been fooling around, "Let me get an extra hour of responding to comments in before I go to bed. Well, I'm just going to read some Steem posts right before bed. That's just reading, right? Well, let me just go ahead and make another post right before bed."
I've had then a lot of nights where it's taken me 15, 20 or 30 minutes to fall asleep and that's uncomfortable. In terms of optimization, that's not optimal. When I get in bed, I should fall straight to sleep, right?
Therefore, no work, no emails, no social media.
I bet this has happened to you because this has happened to me quite a few times, how many times you're just going to check Facebook before bed, then all of a sudden, some video comes up, some post comes up, someone shouldn't have said something, "Oh my God, I can't believe the President's doing this," or, "Wow, do you see what people are doing with these animals?" You run into the despair.
I was watching "Cowspiracy" and there's a video of a bunch of elephants being shot. I'll tell you what, I was revved up, I was amped up after that, I was in despair, "Maybe our whole human race doesn't deserve to live, maybe we should just get wiped out."
That's not a good state to be in right before bed when you want to calm down and go to bed. I've set a boundary, I'm not watching Cowspiracy within an hour of going to bed. I'm not watching anything that will get me all amped up right before bed. Combine that with the eating and those are two really powerful things by themselves.
If you do both of those things, the eating and not getting all amped up in the mind, it will be very effective.
Black out your windows

Now, there's another thing that's really effective when it comes to staying asleep. If you're tired of getting woke up at the crack of dawn, then another thing you can do that I've done because I have a studio in the room, is to black out the windows, so there is almost no light that comes in here.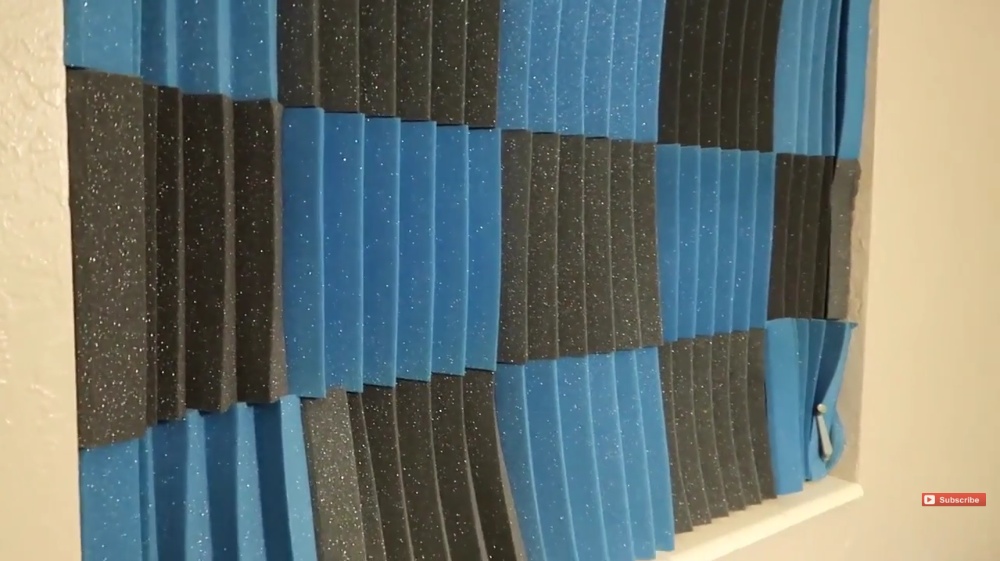 If you close the door in this room, you can sleep until about one in the afternoon or you could sleep all day and you would not know it's bright out.
Now, my wife has done a lot of blacking out in my daughter's room as well. A significant amount of light still does get in here, but if I close the door it's still pretty dark for ten o'clock in the morning.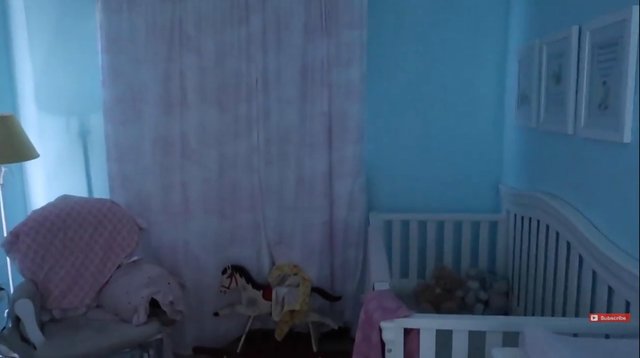 If your child is waking up really early all the time, right when the sun comes up, and you're frustrated, then another thing you can do is make sure to black out their curtains and that the room is dark, if you want your child to sleep in more.
Our bodies are programmed and when the sun comes up, we're supposed to wake up. When the sun goes down, we're supposed to go to sleep then. The sun hitting our skin wakes us up, therefore if you go to bed at say midnight, you want to sleep a bit later, you need to stop the sun from coming into your room. If you give even an extra 30 minutes or an hour, or a couple of hours, it can make a big difference in terms of getting a full night of sleep.
How much sleep?

Another question comes in then, how much sleep do we really need?
Some people say, "Oh I'm fine with four, or five, or six hours." I think that my body likes to get seven to nine hours of sleep. I think for each of us, that we need a significant portion of rest in our day because if we're working hard and we're doing all these activities all day, especially in the mind and in the body, then when we go to bed, we need enough time for our brains to really get into good sleep, to rest, to dream, to relax, and then it will feel refreshed the next day.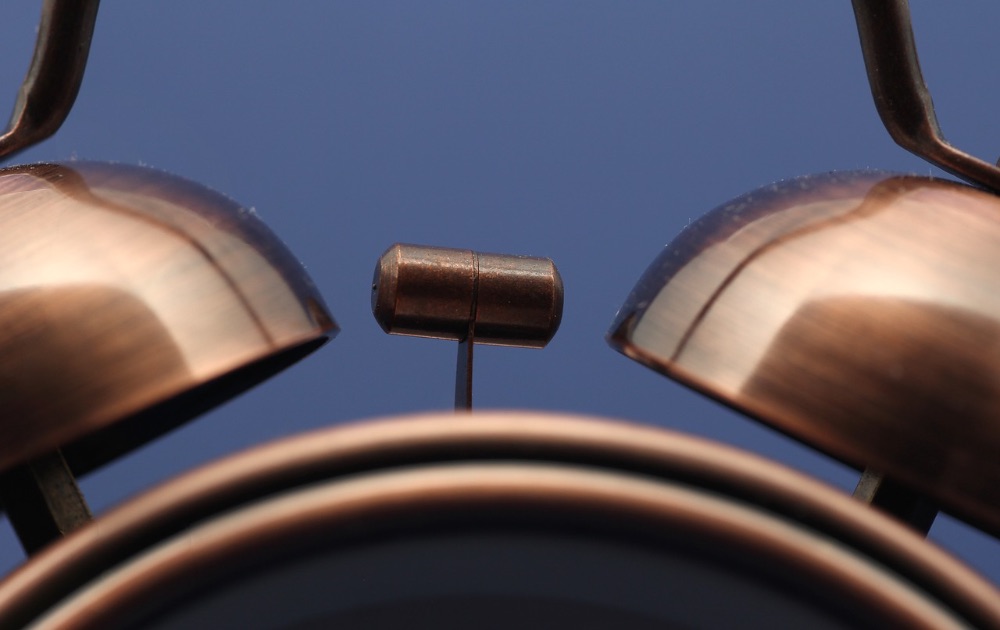 For each of us at different points in our lives, we may have different sleep needs. My daughter goes to bed at 8:30 to 9:00 every night and she wakes up at about 7:00 or 8:00 every morning. She then gets anywhere from about 10 to 11 hours of sleep every single night. Now, she's two years old so that amount of sleep is not necessarily right for me at this point.
At 33 years old, getting about eight hours of sleep every night seems ideal for me. I'm going to guess that sleeping for less than seven hours is related to some kind of unhealthiness, some kind of constant mind domination, some kind of insanity. I seem to notice that most healthy people generally sleep around seven to nine hours a night as an adult. The main reason people don't sleep that way is unhealthy patterns of living.
Now, I might be wrong in a few individual cases, there may be a few people's bodies who are optimized for four or five hours of sleep and in those cases, what I said may be completely invalid.
A lot of the people I know are saying, "Oh, I get four or five hours of sleep every night." The more I learn about their life, it sounds uncomfortable waking up at maybe 4:00 or 5:00 in the morning after going to bed at midnight. It sounds like a life of squeezing too much in, of working from four to maybe eight, or ten hours of work every single day.
Then there is all this family time and all these other activities. Then doing more work at night before bed, and then watching TV shows, and being tired and over eating often. Then, finally falling asleep at midnight, only to wake up at 4:00 in the morning again. I'm going to guess that this is not very good on the body, because the times I've lived like that, it was not very good on my body.
Avoid sleep helpers

Now the problem is, a lot of us get conditioned to accept pain in our lives as normal. Meaning, we often then take drugs or use things like alcohol or sedatives. I highly recommend against using anything to help fall asleep. I highly recommend using all natural methods to fall asleep.
Why?
Because when we use things like, "Oh, I'm just going to have a beer," or "I'm going to have a glass of wine," these are things that we're using to sort of artificially manipulate our body into doing what we want.
If we've got our body into a position where we're in sync with it, like for me, optimal happiness is having my body in a position where it does what I want to without having to force it. This is discipline to have your body do what you want to without having to push it, to kick it, to mess with it, to use drugs or to force it.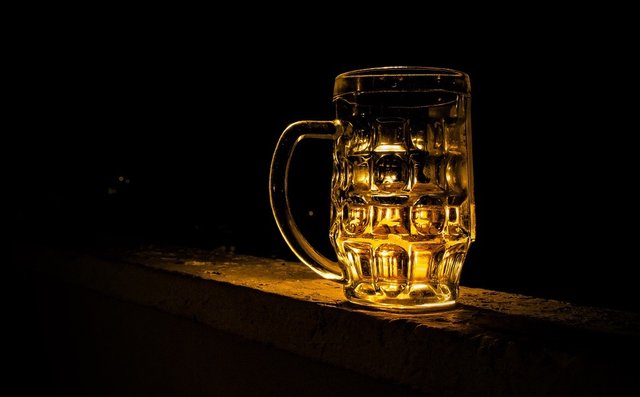 My dogs eat what I give them every day, they go to bed every day when I go to bed. They sleep in as long as we sleep in. They don't need any drugs for it, they don't need anything else. They simply fit in and naturally adapt to the environment.
When we use things like alcohol, as I did a lot of my life, to get drunk, and then to help me fall asleep, I often had a hard time falling asleep, if I wasn't physically just wrecked. I often used for most of my adult life, either alcohol or extreme gym work outs, taking my heart rate way up high and keeping it there, like in the 170 to 180 beats per minute area for 30 minutes to an hour, working it out at some level like I was training to be an athlete when I really was a fatty who sat down and did a lot of work on the computer. If I didn't do one of those, I often had a very hard time falling asleep.
That's an indication that there's a big opportunity for improvement. I don't know anyone who consistently sleeps good and feels good, who also consistently drinks or uses drugs, even if a doctor gives them to us. I don't know anyone who has good sleep, and good health, and consistent happiness who uses anything to fall asleep.
Now, I could be wrong, maybe I don't know that many people, but this is my qualitative analysis from what I see in my life and the same thing in my personal life.
It's tempting to use things to cheat and say, "Well, I know if I have a glass of wine, I'll fall asleep." It's tempting to use things like working out way harder than I should based on my lifestyle.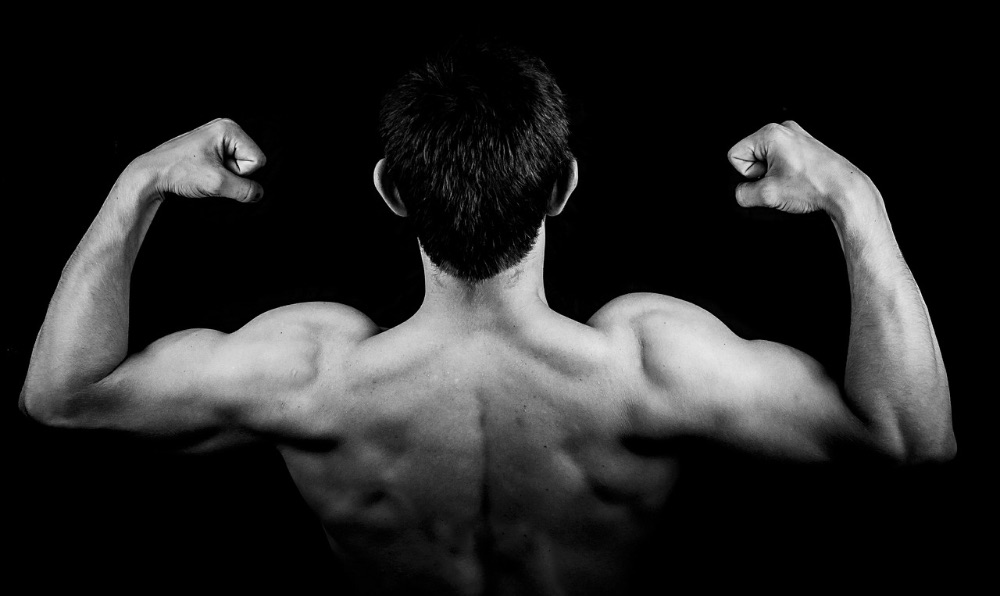 There's no reason for me to be trying to build up a whole bunch of muscle on this body. I don't do anything that requires it. Me going to the gym and lifting a ton of weights all the time and working out hard is unnecessary. Especially, if it's not fun and if I'm just doing it as a means to an end, to have a nicer looking body or something. If I'm doing things to essentially cheat and force, then usually, there's always a backlash.
There's a whole bunch of alcoholism that the one glass of wine a night, turns into a whole lot more glasses of wine, or a bottle of vodka every night. Or the gym workouts turn into a whole bunch more gym workouts and sports teams. Then, all of the sudden, it stops. There's no more going to the gym, and then there's just complete misery as there's no sleep. Or the doctor prescribes drugs and all of a sudden you're sleepwalking at night, waking up across the street.
I have piece of mind

All these things we use to cheat and shortcut, not only do they have a backlash often, but they tend to stop us from just finding the truly easiest way of managing our own lives, of just being able to go to sleep and to have piece of mind. I have piece of mind that when it's time for bed tonight, I'm going to go to bed and fall asleep.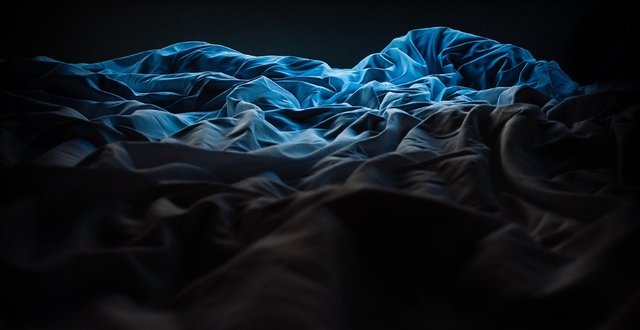 That peace of mind is worth a lot. It's wonderful to not be dependent on something because I was dependent on alcohol a lot of my adult life and almost all my thoughts and plans involved where the alcohol was in relation to that.
Having to think about something like whether your sleeping pills are going to work, how many of them do you have, are you going to be able to get your prescription in time, did you take too many?
Or for your gym workouts, am I going to be able to make it to the gym in the middle of an eight-hour work day?
Am I going to get a long enough work out?
Am I going to be tired by bed time?
If you're using all these other things to try to fall asleep, it makes it a lot more difficult, because a lot of times, the things we depend on will just unpredictably fail us. Like for me, when alcohol failed me, it was just a complete insanity and utter misery.
Staying late to fall asleep

It's a leap of faith to try to do things without all these crutches and handicaps. When I stopped drinking alcohol after going to AA, and I still go every day, I found that some nights I could not go to sleep, especially if I didn't go workout at the gym.
I would lay in bed for hours some nights, and not sleep. Other nights then, I'd play video games to try to get myself just worn down, I'd stay up really late so that I could try to fall asleep. That's another sleep strategy that tends to really stab us in the back. It's the stay up until you're so tired, that you just pass out. That often is adapted with other things like alcohol and drugs to assist it.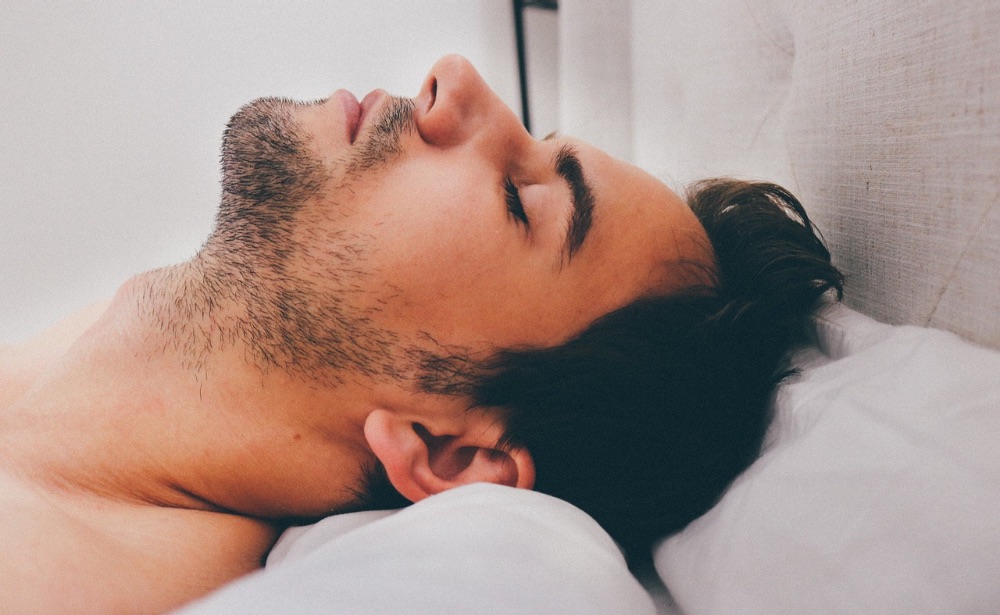 If you have to stay up until you're so tired and pass out, part of the problem is that sometimes it won't work. I used to stay up till 4:00 or 5:00 in the morning playing video games sometimes, and then I would still lay in bed awake for another hour sometimes because I was so amped up after playing the video game.
Then, I would cause noise, I'd wake my family members up doing that. Then my family members, getting up at a normal time of day, would wake me up, and then I'd be mad at them. My sleep would be all disrupted and I'd somehow convince myself it was someone else's fault, that somehow my family shouldn't have been up so early, making so much noise.
How dare that UPS driver stop by the door and make the dogs bark?
How dare he?
Well, how dare my dogs bark at some dog running down the street?
How dare they?
Somehow everyone else was at fault for my own lack of sleep.
Therefore, I don't just make some simple blog post with bullet points about this like:
- Close your blinds.
- Don't eat before you go to bed.
Because this stuff really needs a deep look.
Reading little quick tips don't work for me. They don't work for me to make a lasting change. We need a real deep look inside these things we're struggling with or we will keep struggling with them. Even though we have the information to do a better job.
I guarantee that you already know, I know everything I need to know about falling asleep. I've read enough bullet points. Most of us have read nearly everything we needed to know. The question is which information are we taking action on?
Are we struggling to fall asleep every night, and then somehow not changing our behavior?
Ultimately, if we're not getting the sleep we want it requires changing our behavior.
Yes, I realize there are outside circumstances, but outside circumstances are the minority.
Having a newborn

I've just gone through a period of having a newborn, and I still consistently got a lot of sleep.
Now, my wife certainly struggled for a few months to get a good night of sleep, but even then after a few months, she worked out a system that she was able to pump, and she was able to consistently get good nights of sleep, just a few months after our daughter was born.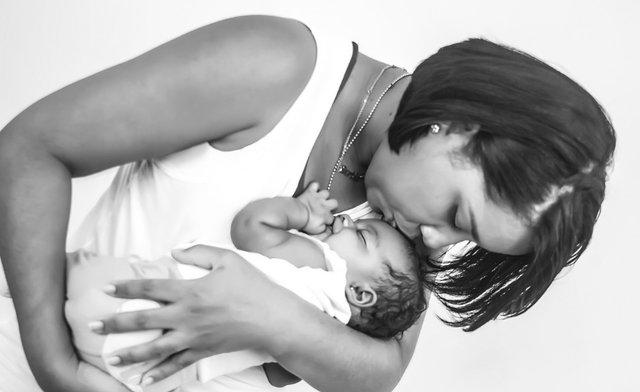 If we have another child, I guarantee my wife will have a system that works much faster for her this time to fall asleep even with a newborn.
What did my wife and I do when we had a newborn?
There are lots of these things like, "Oh, I've got a newborn, therefore, I'm just not going to get good sleep."
That's crap.
All of us need good sleep all the time, because there are real things that come along and disrupt our sleep like a temporary disaster or a newborn. If I'm taking care of all the nights where there's not truly something outside of my control, then on the one night when my daughter wakes up in the middle of the night and cries for two hours, I can afford to take that night a little short on sleep because the 30 nights before that, I got good sleep when there was truly nothing stopping me.
Most of us, have truly nothing stopping us from getting better sleep, 95% of the nights. If there is something, most of us also have the choice to move, whether it's to move next door, move out of the town, move out of state, or move out of the country. Most of us do have a choice. Even if we're so poor, we have no money, but we have legs, we can go walk somewhere else. It may require a leap of faith, but if we're somewhere where we can't get good sleep, that is a critical shortcoming. We've got to be able to get good sleep or we just get stuck being insane. When we're tired, we make bad decisions.
Even with a newborn my wife and I worked out a system within a week where I could at least get eight hours of sleep a night, and where my wife would have eight to ten hours where she could try to sleep off and on, even if it just was in a couple of hour shifts.
For example, I would take my daughter starting at about eight o'clock at night and I would stay up with her until about 4:00 in the morning. Then, my wife would get up, especially when our daughter was a newborn, and feed her every couple of hours. So, my wife still had eight hours where she could try to sleep every night.
Now, it wasn't perfect, it was difficult, but then at 4:00 in the morning, my wife would take our daughter and I would sleep from 4:00 in the morning until noon. That worked, I consistently got eight hours of sleep that way. For months, even when my daughter would not sleep through the night, one of us took her all day.
Again, excuses would come flying in, "Jerry, I can't do that, I have a full-time job." Well, work it out different. Give up some of the possessions. There are so many choices we have when we start focusing on what's really important.
What is really important?

Sleep is really important, what we eat is really important. Our sense of belonging, our family, our friends and our community, are also really important. Everything else after that is secondary.
How big your house is, secondary.
How much money you have, secondary.
How much respect and reputation importance, secondary.
How many nice things, whether you have a cellphone, secondary.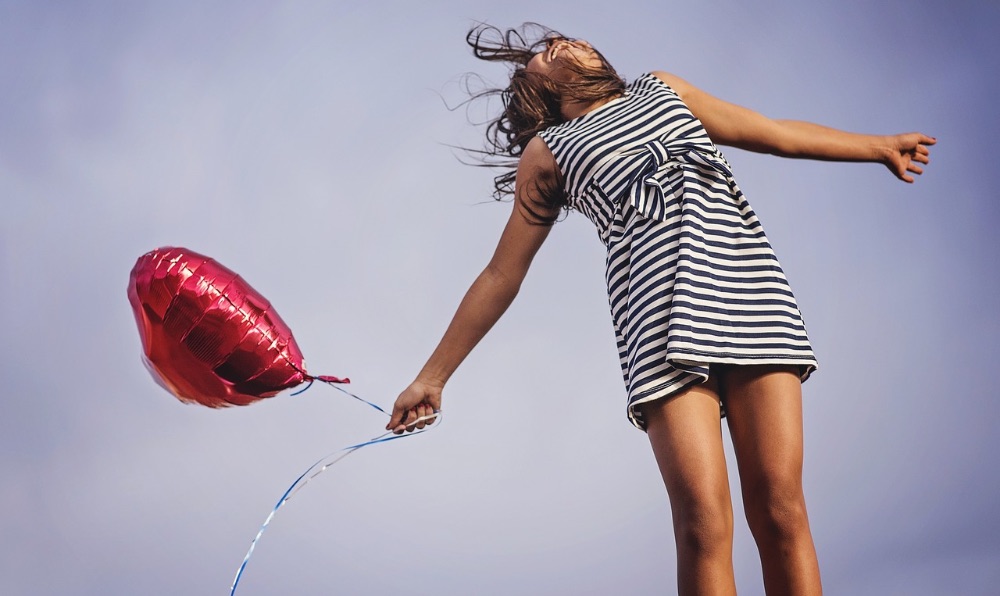 All these other things are secondary if we get good sleep and if we eat in a way that leaves us feeling healthy. I believe whole plant foods is the best way to do that, and according to the US government, half fruits and vegetables is what we are supposed to have on our plate every single day, according to the official recommendations.
Having a strong sense of belonging in your community, family and friends can also work very well for this. Volunteering can help with this a lot. 12-step programs, if you've struggled with various things, like AA or Al-Anon, and there are all kinds of 12-step programs now. These things can help a lot with a sense of belonging.
Sometimes work can help, but the problem is that it gets all tied up in money and all these other stuff, but work can work for a sense of belonging. If you've got those three things straight, everything else in life will tend to go pretty well.
I hope this has been helpful looking at the whole system I use in sleep in my life, because I didn't even realize most of my adult life how much my fear of not getting enough sleep was messing with my life. It was encouraging me to stay up late, it was encouraging me often to make bad decisions, like to drink alcohol or to do things like go to the gym and work out really hard, to do things that would help me fall asleep. Honestly facing how we're sleeping, looking at it and getting a system down that works every night, makes a big difference.
Sleep routines

Every single night, starting when my daughter goes to bed at about 8:30, my wife and I get our daughter ready. My daughter has a bath. We sit in the bathroom with her and give her a bath. Then, my wife takes our daughter in her room and she puts her to sleep. Then I'm essentially doing bedtime routines at that point.
I'm walking the dogs. I take the dogs out for a walk, and then I often call people on the phone like my mom, brother, friends, et cetera.
After the dog walk, I come back in and take a shower, and then I sit down on the couch. I read or I talk to my wife, and then we go to bed. Therefore, every night, I've got about three hours of sleep routines, because that then eliminates me needing to be afraid of not falling asleep. That eliminates the need for me to take alcohol and drugs to assist me in falling asleep. That eliminates the need for me to try to do crazy amounts of exercise.
Now, about an hour of walking or maybe 30 to 45 minutes of more vigorous exercise, like playing sports, these things are also very helpful for falling asleep, but overdoing it, in terms of exercise, will put us at risk of having a heart attack at the gym, which would be pretty ridiculous, wouldn't it?
You're trying to extend your life going to the gym and you end up killing yourself. I'm lucky I didn't kill myself with my gym workouts because I pushed my body past where it said was safe to push it and I did that a whole lot.
I share this because I love you. I want you to have not only the information, but the inspiration to look into every part of your life today and say, "Is this how I want to live?" To know that someday, that we each will be passing away and completely forgetting this and that today we are very powerful, we have huge choices we're capable of making in our lives. Is this how I'd like to live today if everyone was watching?
I try to live my life today so that if everyone in the world was watching, I would be happy with what people saw. That's why I show you the inside of my life, this is how I live. It's completely boring and ordinary in many senses and yet, my life has been interesting for a lot of my adult life and I wouldn't have wanted you to see all the stuff I did. Staying up late, drinking myself and falling down. I wouldn't have wanted people to see that, but today, I'm grateful to have the chance to share my life with you.
Final words

Thank you very much for joining me for day 171 of Happier People Podcast. If you've enjoyed this, would you please leave a like, or an upvote, or a comment, sharing what you specifically found was helpful about it, because that helps me to know what to share with you next.
The nice thing for me is just talking to myself about these things is really helpful, because the truth is, right now, it's just me and the camera. I like to essentially teach myself to remember all the things I've learned about going to bed because I could forget all of them in a second.
I could be out drunk at the bar having forgotten all the times that I had misery in my life from drinking alcohol. I could be eating a pint of ice cream before bed, forgetting all the times that messed with my sleep. I could be checking Facebook right before bed, forgetting all the times that screwed up my sleep. I could tear down the blackout curtains and think, "I want to see the sun," and forget about how much that helps.
Thank you very much for reading this post, which was originally filmed as the video below!
If you found this post helpful on Steemit, would you please upvote it and follow me because you will then be able to see more posts like this in your home feed?
Love,
Jerry Banfield with edits by @gmichelbkk on the transcript by GoTranscript
Shared on:

PS: Witness votes are the most important votes we make on Steem because one vote for a witness lasts indefinitely! Would you please make a vote for jerrybanfield as a witness or set jerrybanfield as a proxy to handle all witness votes at https://steemit.com/~witnesses because when we make our votes, we feel in control of our future together? Thank you to the 1200+ accounts voting for me as a witness, the 250+M VESTS assigned from users trusting me to make all witness votes by setting me as proxy, and @followbtcnews for making these .gif images!



Or