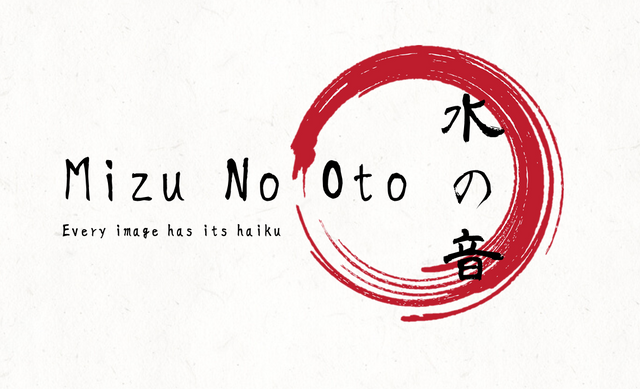 ---
春の海 ひねもすのたり のたりかな
haru no umi hinemosu notari notari kana
en primavera
cada dìa el mar sube
sube y se rinde…
Springtime sea
every day rises
rises and gives up…
haiku de Yosa Buson (1716-1784)
---
¡Bienvenidos a la 30ª edición del concurso Mizu No Oto, amigos del haiku!
El concurso vuelve después de una semana de descanso, necesario para reiniciar con nuevo vigor.
El análisis en profundidad también regresa, para aquellos que querían leerlos, al final de esta publicación.
Para celebrar el hito de las 30 ediciones, esta semana y la próxima (para no penalizar a los que escriben en inglés), se aumentarán los premios y no uno, sino que se elegirán dos Best Haikus, además de los premios habituales para la elección popular y el mejor comentario.
¿Estás listo para probar tu mano en una nueva foto? ¡Despierta tu sensibilidad haiku y deleítanos.
---
[English translation]
Welcome to the 30th edition of the Mizu No Oto contest, friends of haiku!
The contest returns after a week of rest, necessary to restart with new vigor.
The in-depth analysis also returns, for those who wanted to read them, at the end of this publication.
To celebrate the milestone of the 30 editions, this week and next (not to penalize those who write in English), the prizes will be increased and not one, but two Best Haikus will be chosen, in addition to the usual prizes for the popular choice and the best comment.
Are you ready to try your hand on a new photo? Awake your haiku sensibility and delight us.

Premio al mejor haiku (2 Mejor Haiku): n. 3 steembasicincome shares
Premio de elección popular (si hay al menos 5 votos): n. 1 steembasicincome share
Mejor comentario de voto (si hay al menos 5 votos): n. 1 steembasicincome share

Para aquellos que quieren desatar su potencial poético, aquí está cómo funciona este concurso:
• Mire la imagen del mensaje y déjese inspirar por ella.
• Escribe un haiku relacionado con la imagen del mensaje. El haiku debe estar compuesto por 1-3 versos cortos sin título. La forma clásica de haiku es de 3 versos de 5/7/5 sílabas, pero se permiten otras formas, siempre y cuando permanezcan en absoluta brevedad.
• El haiku debe estar en español o incluir una traducción al español.
• Publique el haiku en su blog o en la sección de comentarios debajo de esta publicación. Si haces tu propia publicación, ¡no olvides poner el enlace en la sección de comentarios a continuación!
---
No olvides utilizar la etiqueta:
---
Tenga cuidado con el comentario de @bananafish en esta publicación, bajo el cual puede emitir su voto (y tratar de ganar el premio al Mejor Comentario)
---
Únete a los Reinos de Bananafish en Discord y chatea con nosotros: https://discord.gg/ZWmEUWT

Prompt Image: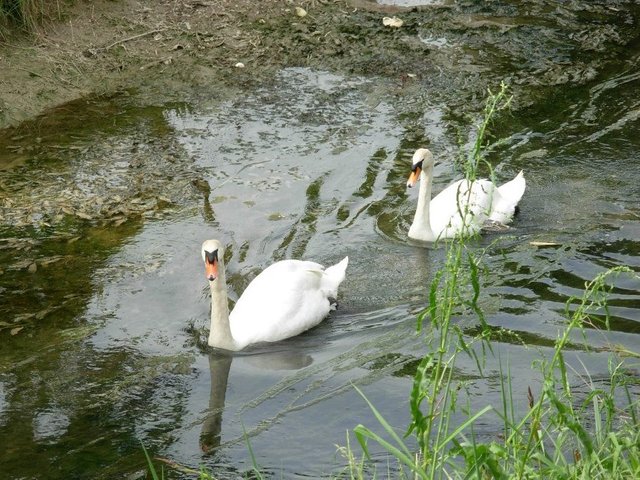 [photo by @marcoriccardi]




¿Quieres saber cómo evaluamos el haiku enviado? Estas son las características que buscamos (pero no obligatoriamente):
• Kireji (切れ字), un corte entre los versos primero y segundo, o entre el segundo y el tercero; el corte puede ser gramatical, como un signo de puntuación, o puede ser un corte en el significado, como dos imágenes diferentes.
• Kigo (季語), una referencia explícita o implícita a una temporada, que define la época del año en que se compone o hace referencia al haiku.
• Sabi (寂), el sentido del inexorable paso del tiempo, la belleza o la serenidad que acompañan al avance de la edad, cuando la vida de los objetos y su impermanencia se destacan por la pátina y el desgaste o por cualquier reparación visible.
• Wabi (侘寂), el gusto por las cosas frugales y naturales, la sencillez rústica, la frescura o el silencio; puede aplicarse tanto a objetos naturales como artificiales, o incluso a la elegancia no ostentosa.
• Mono no Aware (物の哀れ), empatía con la naturaleza y la vida humana; el "sentimiento de las cosas", la nostalgia, el arrepentimiento por el paso del tiempo, la comprensión del cambio y la transitoriedad sin sufrimiento.
• Yūgen (幽玄), sentido de maravilla y misterio; representa el estado mental producido por la inexplicable fascinación de las cosas, el sentimiento de un "otro" universo, lleno de misteriosa unidad.
• Karumi (軽み), belleza en simplicidad; La belleza poética se refleja en su simplicidad, libre de preconcepciones y juicios morales.
• Shiori (しおり), gentileza; la ligereza y el delicado encanto que irradia de los versos, donde las cosas se evocan en el lector sin agresividad ni excesiva explicación.

Fecha límite de presentación: miércoles 15 de mayo, 10:00 p.m., GMT +1 (hora de Roma).
Los resultados saldrán el jueves 16 de mayo, a las 10:00 p.m., GMT +1 (hora de Roma).

La elocuencia de "no decir"


Una característica fundamental del haiku es expresar un mensaje con el menor número posible de palabras. Esta cualidad se llama, de una manera muy zen, yohaku (余白, dimensión vacía).
Este concepto también se encuentra en el tipo de pintura japonesa llamada sumi-e, en la que el pintor traza solo unos pocos trazos de tinta en una hoja blanca. El encanto de estas pinturas es precisamente por ser apenas mencionadas y misteriosas: las figuras se completan con la mente del espectador.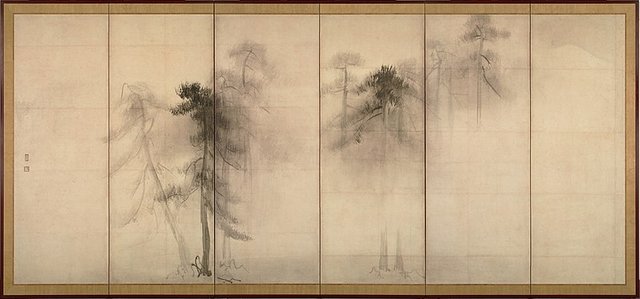 Hasegawa Tohaku, Pine Trees (Wikimedia Common)
Del mismo modo, en el haiku, hay pocas palabras que insinúan un significado, con gran parsimonia de adjetivos, adverbios y artificios literarios.
El lector completa los "espacios vacíos" con su propia experiencia personal.
El poeta Ogiwara Seisensui dijo: "El haiku es un círculo: la mitad de la circunferencia es dibujada por el poeta, la otra mitad es completada por el lector".
En este movimiento circular, el papel del poeta es dejar un "silencio" meditativo alrededor de las palabras.
Este silencio es, en realidad, una exaltación del todo, en el momento en que uno está presente junto con el objeto de la poesía y se une con él.
"No muestres, pero sugiere, este es el secreto del infinito", dijo Okakura Kakuzō, otro erudito japonés.
---


[English translation]
The eloquence of "not saying"


A fundamental characteristic of haiku is to express a message with the least possible number of words. This quality is called, in a very Zen way, yohaku (余 白, empty dimension).
This concept is also found in a type of Japanese painting called sumi-e, in which the painter draws only a few strokes of ink on a white sheet. The charm of these paintings is precisely because they are just hinted and mysterious: the figures are completed by the mind of the spectator.
Similarly, in haiku, there are few words that imply a meaning, with great parsimony of adjectives, adverbs and literary devices.
The reader completes the "empty spaces" with his own personal experience.
The poet Ogiwara Seisensui said: "The haiku is a circle: half of the circumference is drawn by the poet, the other half is completed by the reader".
In this circular movement, the poet's role is to leave a meditative "silence" around the words.
This silence is, in reality, an exaltation of the whole, in the moment in which one is present together with the object of poetry and unites with it.
"Do not show, but suggest, this is the secret of infinity," said Okakura Kakuzō, another Japanese scholar.



Buen Haiku a todos!
Su bananafish haiku provocador


Let's the Bananafish Tribe grow together!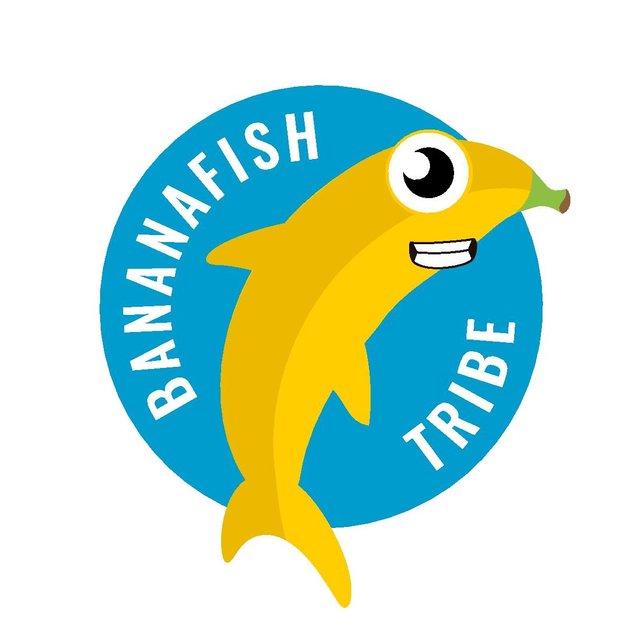 The wise potassium kami Bananafish wants all of its beloved people can benefit from rich upvotes. For this reason, knowing that unity is strength, it asks for SP delegations and for numerous commitments to the voting trail.
With delegations, Bananafish VP will grow and consequently the upvotes given to every contest entry will be higher.
Following the voting trail is a way to make sure you always support the other participants to the Bananafish contests, automatically upvoting the posts (but not the comments) Bananafish upvotes.
Join the Bananafish Realms on Discord and chat with us: https://discord.gg/ZWmEUWT
If you're interested, here you can find all the information needed.
---
If you like this contest.. SPREAD THE WORD! We're grateful for your resteeming and word of mouth. Everything helps to grow together!
GOOD LUCK, BRAVE HAIKU POETS!
---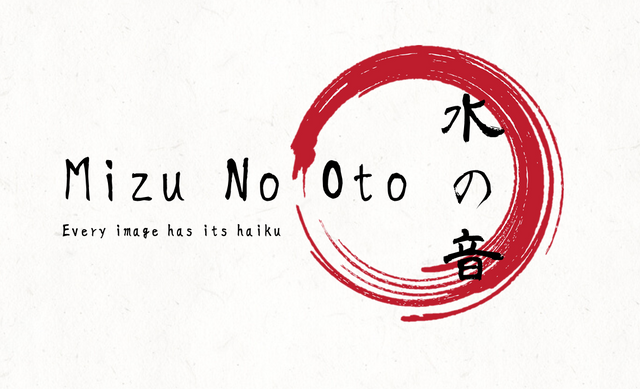 [banner credit: @f3nix]
Other Bananafish awesome activities: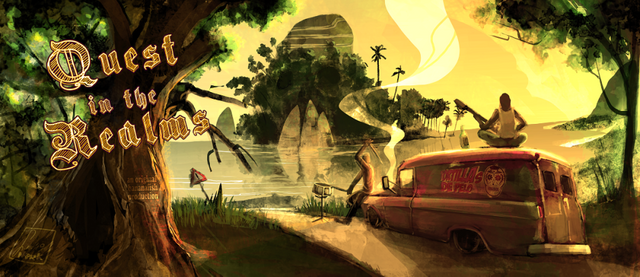 Bananafish Knights interesting creative works: