Gridcoin Joint Marketing Initiative 2018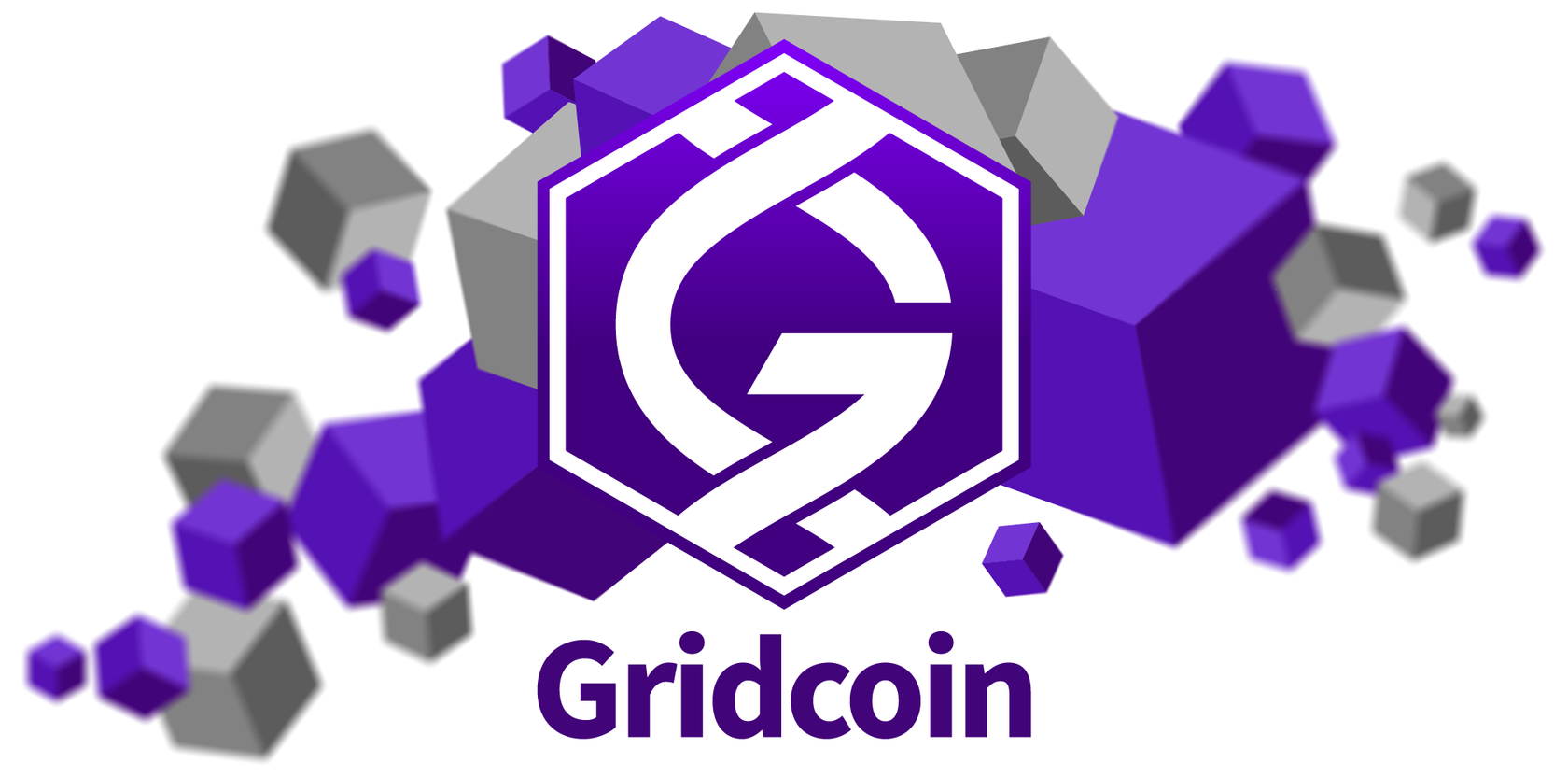 With our AdWords campaign expiring on 31DEC2017, this is the time to decide and vote on our marketing efforts for the next year! Instead of pursuing ten different piecemeal campaigns, I will submit to you my proposal for a Joint Marketing Initiative, concentrating our efforts into a more coordinated and better executed overall marketing strategy.
Ladies and gentlemen, without further ado, I present to you Gridcoin Joint Marketing Initiative 2018.


1. Google AdWords
I propose to increase our daily Google AdWords budget from $10 up to $30. With an increased budget, we will be able to advertise more effectively on Google, BOINCstats and Free-DC. Also, with larger funding we will be able to renew our advertising on crypto websites (like coinmarketcap, eobot, themerkle etc). With $30 per day, I estimate we will be able to double the number of clicks we receive from Google (going to spend about $20 per day on it, depending on the results). Google Analytics shows that our current AdWords campaigns are quite effective. We can't track conversions, but we have 60% bounce rate on Google ads and 50% bounce rate on BOINCstats and Free-DC, so not bad. Also, newbs find it quite 'mainstream', that our ad is appearing at the top of Google searches, check this post at bitcointalk.




Our typical Google ad, appearing at the top of the first search page when you Google BOINC and BOINC-related phrases. Text-ads only are allowed on Google.


Of course, $30 per day is almost $1000 per month, but with crypto booming so spectacularly, I can afford to pay that much. Google charges my credit card at the end of each month and I get refunded from the Foundation (in GRC) every few months or so. I don't sell my Gridcoins easily, so there is no extra selling pressure because of this.
Users with admin access to our AdWords account are CM (@cm-steem) and me (@vortac), while @joshoeah has standard access. Read-only access can be granted to anyone, feel free to contact me on Slack if you want to take a look.


2. Steemit
The Gridcoin Community Account idea proved to be too controversial, so no changes here, I guess. I will continue to curate the Gridcoin tag with my Steem Power, I hope every one of you will continue to do the same, for max possible impact. My 100% upvote is currently worth about $25, so keep those good articles coming! I could probably make more money by upvoting other whales, but I choose to support Gridcoin.
3. Twitter
Our official Twitter looks somewhat inactive recently. There is very little new content, except those repetitive hangout/classroom links. I haven't had the opportunity yet to contribute to our Twitter directly, but now I ask the community to support me in becoming one of the contributors. I believe I can expand the reach of our Twitter a bit, by tweeting about our quality Steemit content more often, including articles and news about www.gridcoin.science (it wasn't mentioned on our Twitter yet). For some articles (like my 20k GRC giveaway), it's already too late, but it's not too late to step up our efforts here. Also, I think we should probably redesign the place, it looks too purple/pink now (our Reddit theme looks far better, in my opinion).
I propose to extend this deal until 31DEC2018. We are paying Netsoft admin (James Drews) $50 every month (in GRC) for carrying our ad. This is a direct deal and therefore cannot be filtered by AdBlocker (I check that often). I send GRC to Netsoft from my own wallet and get refunded every few months from the Foundation.
5. Fixed campaigns
As mentioned before, AdWords ads are easily detected and filtered by AdBlocker and our advertising efforts on BOINCstats and Free-DC are severely limited in their reach because of that (plenty of AdBlocker users out there). Therefore, I propose to spend up to 2000€ for direct advertising deals with BOINCstats and Free-DC in 2018. We've never had a direct advertising deal with Free-DC and our last deal with BOINCstats was in October 2016, so I would say we are long overdue for another one. By working directly with BOINCstats and Free-DC admins, we will be able to bypass AdBlocker and recruit a lot of new, tech-savvy users. I estimate 2000€ will be enough for 14 weeks of advertising on BOINCstats and probably even more on Free-DC (not so many visitors there, so cheaper rates). Of course, I intend to spread it throughout the whole year, it would make very little sense to use it up in one long streak.
Modus operandi: I send money to BOINCstats admin via PayPal and get refunded later on from the Foundation (I'll also try to persuade him to accept payment in GRC, like Netsoft). I also provide banners and ads for such purpose (I do them for free). Of course, if anyone else wishes to cover this expense and send € to BOINCstats, a refund can be easily arranged with Rob (you are effectively buying GRC with fiat, it's seen as a privilege by many).
6. Professional banners
In my opinion, we should also pay a professional designer to create some professional Gridcoin ads and banners (animated HTML5 banners included, we won't get noticed on high-traffic crypto websites like coinmarketcap without some high-quality HTML5 banners). Anyone can see that stuff made by @joshoeah (he is a pro) is clearly better than mine. So, as usual, you get what you pay for. Now, I realize we've never done this before, so I propose to spend only $200 for such stuff in 2018, just to 'break the ice'. Assuming a somewhat standard rate of $20 per banner, that should be enough for 10 professional banners. If the community is pleased with the results, I guess we can always have another vote and purchase more ads later on. @joshoeah has given us plenty of high-quality stuff for free, but we cannot rely on such generosity forever.



Josh's work. Oh, yeah.
FAQ (yes, difficult ones too)


Q: You again, Vortac! Haven't you received enough cheap GRC from the Foundation so far?!
A: Indeed I have, I am running AdWords since April 2016. If anyone else wishes to pay (with fiat) for expenses mentioned in this article, he/she is more than welcome to it. Google AdWords supports adding so called "payment members" (you enter your credit card details and you are all set to finance the effort) and PayPal payments are even simpler.


Q: It seems that our marketing efforts proposed here are mostly revolving around you and your funds. How can we trust you with so much money? Shouldn't we have a committee deciding on these matters?
A: All campaigns mentioned in this article are monitored/executed by multiple members of the community and expenses can also be covered by more than one person (i.e. not me), as mentioned more than once throughout the article. Regarding the committee(s), I think that our marketing efforts have been more hindered by lack of general guidelines and initiatives than lack of committees. I hope this Joint Initiative can address that issue (to some point, at least).


Q: Won't we grow too fast if we implement all the stuff mentioned here? Will our network be able to handle such loads?
A: It will take weeks to obtain final poll results for this Initiative. Assuming the whole thing gets approved, it will take at least a month or two to fully implement everything and to ramp things up, according to new budget(s). The reality is, we need even more ideas, more funding and more campaigns, this is just a drop in the bucket (but a significantly bigger drop than before). There are 4.6 million registered BOINC users out there, we have recruited about 20k of them so far - enough said.


Q: We are talking about more than $10k here! Aren't we spending too much? After all, isn't Gridcoin a philanthropic and altruistic community, not driven exclusively by profits?
A: We are certainly less driven by profits than the vast majority of other cryptos out there. However, as mentioned in my previous answer, we still have a lot of room to grow. And Google, they are apparently not as altruistic, they want plenty of fiat for their services.


Q: How many users will we recruit with these campaigns? Is it worth spending that much?
A: Our Google campaign currently gets around 50 clicks for $10. Bounce rate is 60%, so 30 clicks are most likely lost right away. We have to assume another 60% lost clicks for users who probably just browse the site and don't install Gridcoin ever. That means that around 8 clicks (users) are probably converted in the end (very rough guesstimate). That's roughly $1.25 per user. Of course, by throwing more money at it we will probably be hitting diminishing returns, so we can safely assume $1.50 per new user. Other campaigns are probably yielding similar results.
But our marketing efforts shouldn't be evaluated through short-term conversion rates only - every single impression we get is one small step ahead in building the Gridcoin brand. A significant part of the BOINC community is still skeptical towards crypto, we won't reach them through Cryptocointalk or Bitcointalk or Steemit, some old-fashioned advertising is still needed here.




Well, that's it! A long read - no doubt - but hopefully, we'll have even more stuff added to this list soon. Community ideas, questions and suggestions are welcome, as always. The poll will be up and running soon, vote now to support Gridcoin Joint Marketing Initiative 2018!
And Happy New Year to everyone :)