BEST OF GRATEFULVIBES (004) - NEVER GIVE UP!
Let the dreams in your heart be stronger than the fears in your mind. There are rocks that will try to block your way but your dedication and determination are more powerful than them. You are unstoppable!
Hello Steemians,
A blessed day to my GV family! It is my pleasure to bring to you our featured posts for today. Let us all be inspired by their wonderful blogs and appreciate the effort of each of them!
Get ready for the Top 3!
Aside from the early months, the unstable movements of SBD and Steem are giving us a hard time to the point that we almost quit. Don't let it lose your faith and hope; have the courage to stay in the race no matter what!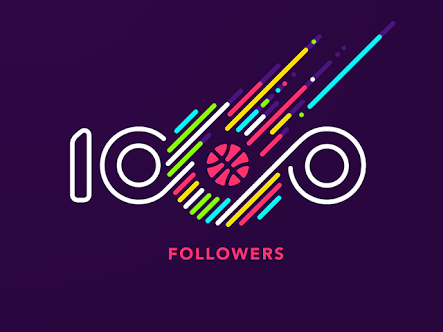 I remembered my first day here, Jan 24th, 2018 to be precise, my account was finally opened to the general public 😎😎. I made my first introductory post and earned some few dollars, can't remember the actual amount but I know it was less than $1. The journey has been tasking, so tasking on my part, I came in when 1 Steem = $2-3. With the little then you can still be happy logging in everyday to take in your bite of the blockchain cake. But gradually, things turns out the other way, months after months the steem value starts depreciating, going down so bad it makes many accounts inactive for weeks, weeks turned to months, and friends I could see no more.

When you are sick, you often see yourself as a weak person but did you know that we can use it for our self-realization? We should start noticing those simple things that we took for granted, always show appreciation!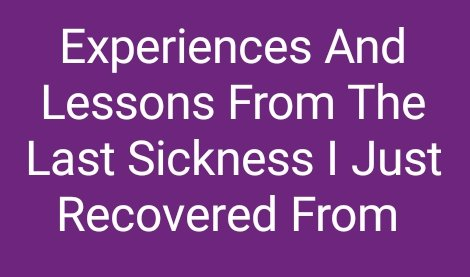 In my last article I talked about life being a mystery and how it fades away within seconds. That statement was as a result of a serious health issue I had recently and I was even struggling to breath in oxygen and currently on drugs and recovering gradually. I learnt some lessons and got some experiences which I will share in this article and in the subsequent ones. There are certain things we look at like from life and think it's just normal and one's right to have it, not knowing it's a blessing and recently I found out that it was indeed a blessing.

We tend to forget how to enjoy life when we are busy but bear in mind that you must also take a break. Why not bring your family to some historical places? Savor the moment and learn from the past at the same time!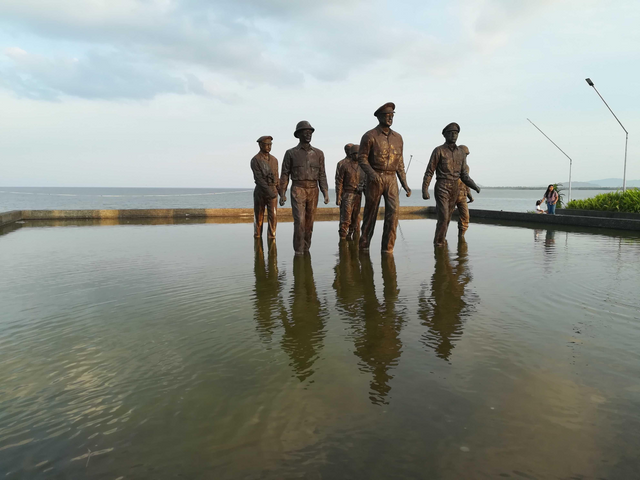 Indeed history can go well together with leisure. With a job such as mine, traveling can seldom be done. Visiting great places with family and friends sometimes would be hard when we have more important things to do. However, when Holidays come or when we have spare time, we wanted to make the most of it. My two kids, my husband and I were able to visit MacArthur Landing Memorial Park at Palo, Leyte, Philippines last Tuesday since it was a regular holiday here in our country. So, we decided to just have some fun.

Disclaimer: Photos are from the respective authors
Do you want to be featured? Here are the simple rules.
Use the #gratefulvibes tag.
100% original content.
Photo or video preferred but not required. Cite the source if not yours.
Be yourself and have fun.
There is no word limit (can be short or long), and any topics are allowed (as long as it doesn't disrespect the others).
The rewards!
A resteem from @gratefulvibes account and 100% upvote from @paradise-found!
If you have questions, feel free to drop it in the comment box. Everyone is welcome to send me a DM in discord if you want to use the GV footer below.
Special thanks to @paradise-found and @sunnylife, our GV family mentors.
To God be the glory.
Your GV blog specialist,
@escuetapamela
---
WANT MORE UPVOTES?
Join the @gratefulvibes family curation trail
Info at this link: GV Family Trail
---