After Lyon and Kalouf (Street Art #224), direction the South of France, Saint-Raphael on the French Riviera between Saint-Tropez and Cannes :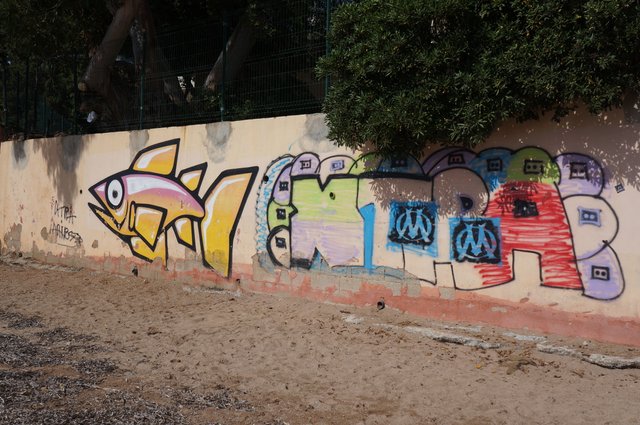 With some logos on the Olympique de Marseille (soccer team of Marseille)
WHERE

Saint-Raphael, France.
Position on Google Maps
WHO

I didn't find anything about this artist but it was more for the view of the Mediterranean than the mural itself. Although I later viewed some fished like this in the area. So if you know something, let me know.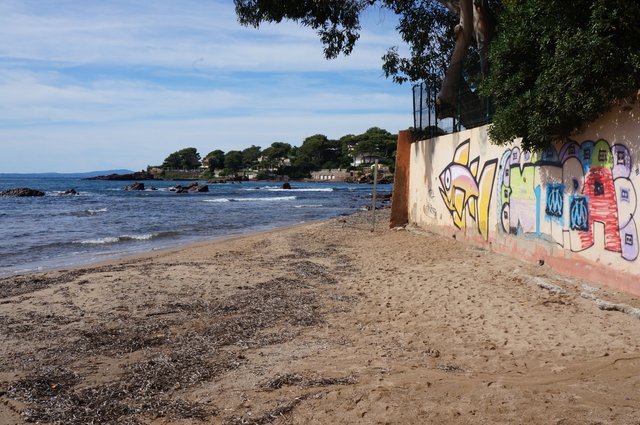 The beach with a nice water temperature even at the end of September. This is what is missing in Montreal, the first beach must be in Maine (US) at 6 hours drive and the water is cold, even in summer.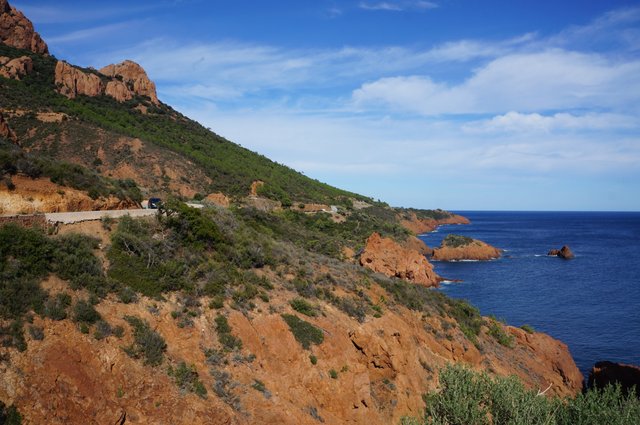 Beautiful road between the Esterel and the Méditerranée
In the Cap Esterel's Park (beautiful place especially if you like hiking), an abandoned house ... perfect place for graffiti but nothing exceptional :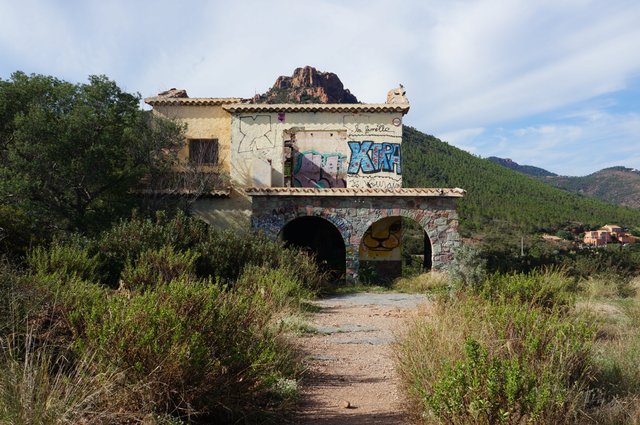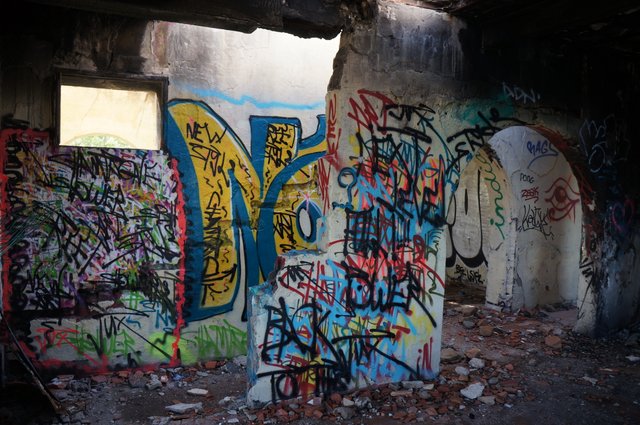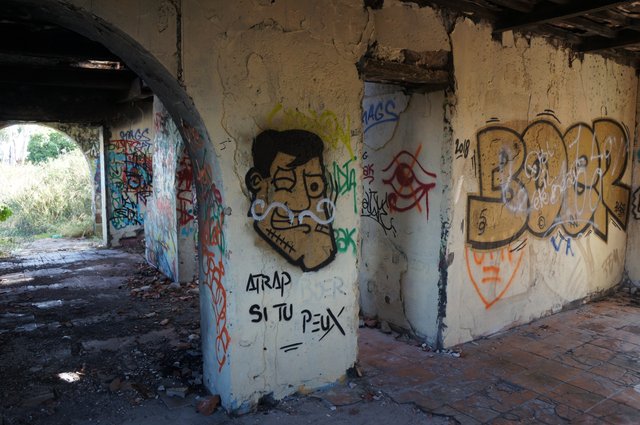 Maybe the house is to be completely destroyed, nature is beautiful...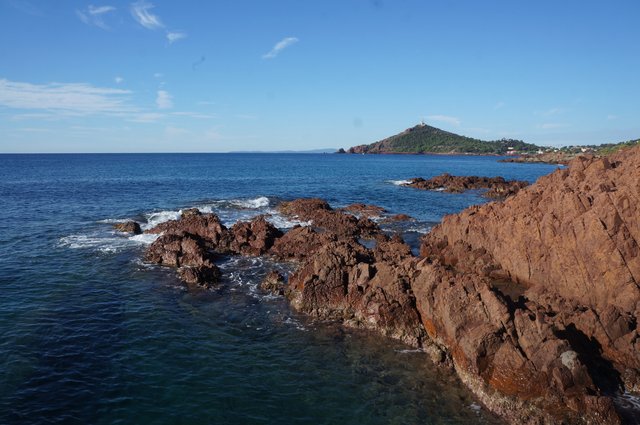 WHEN

Sources

My Old Posts about Street Art

#226 Monk.E , Montreal
#225 Mister Ride , Montreal
#224 Kalouf, Lyon (France)
#223 Astro & Skepa, Montreal
#222 Jason Wasserman, Montreal