Cool collaboration between Astro and Skepa for the lettering...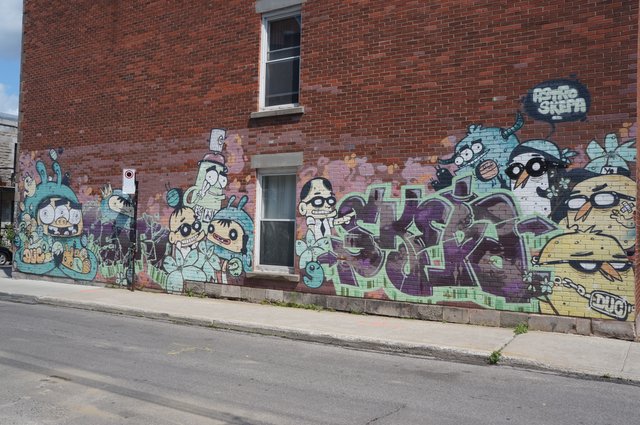 WHERE

Rue Napoleon, Montreal.
Position on Google Maps
WHO

Astro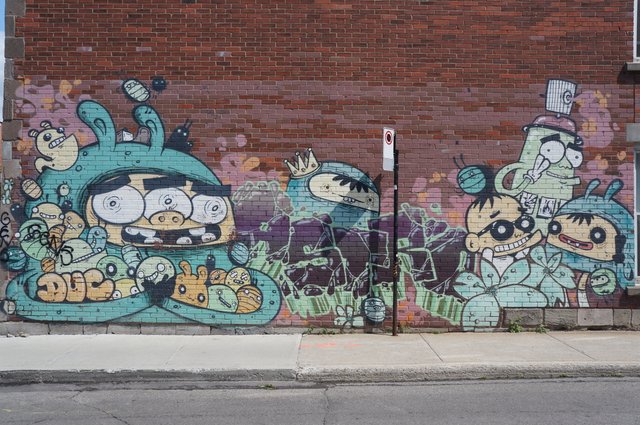 Based on Montreal, Astro is a street artist, illustrator and creator of comic characters. He began graffiti in 1994, gradually perfecting his characteristic and very personal style. Since then, he has exhibited his paintings and his creatures all around the world.
Here a selection of his paintings on wood, I like it with all this details (pics from his website) :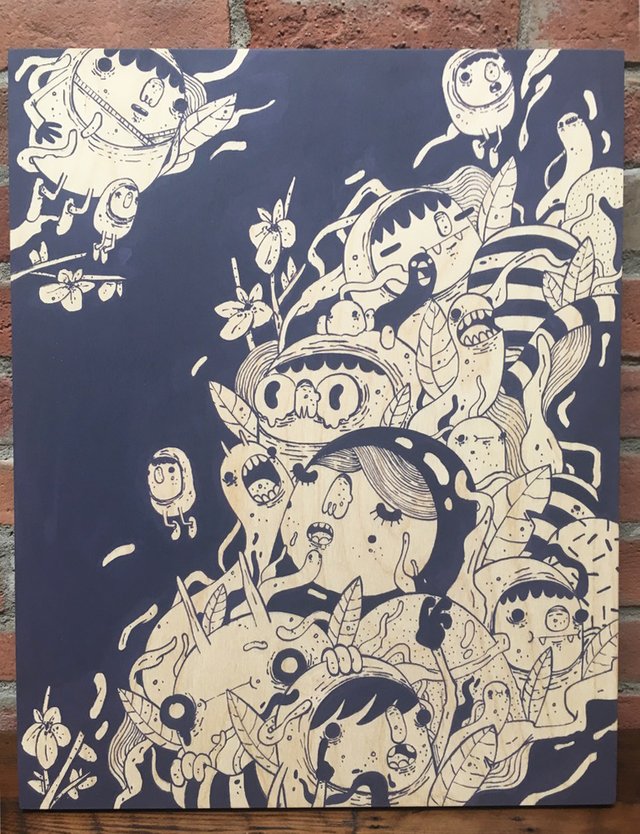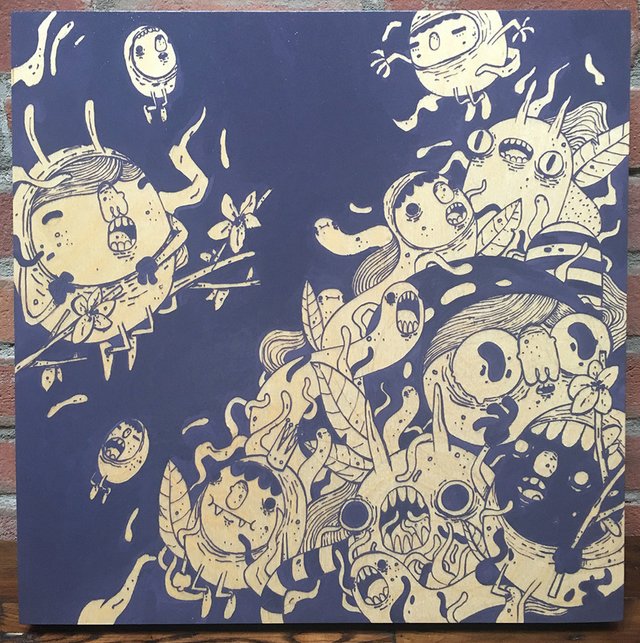 Skepa
No information about this artist, I only know he had some collaborations with Astro. If you have more, let me know in the Comment Section.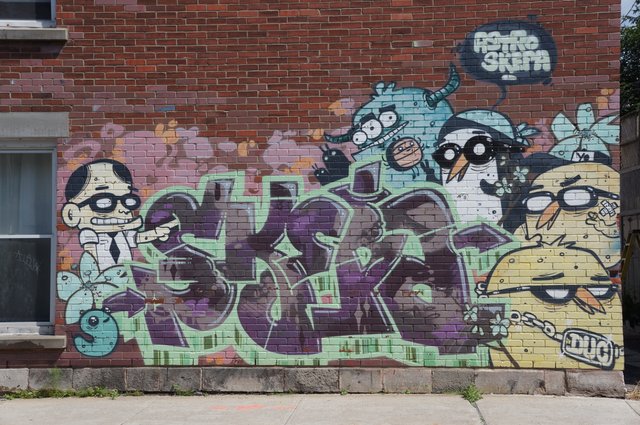 WHEN

Unknown. But I think around 2012.
Sources

My Old Posts about Street Art

#222 Jason Wasserman, Montreal
#221 123KLAN, Montreal
#220 Gleo (2019 Mural Festival)
#219 ROC514, Montreal
#218 Ola Volo & Leon Kerr (2019 Mural Festival)