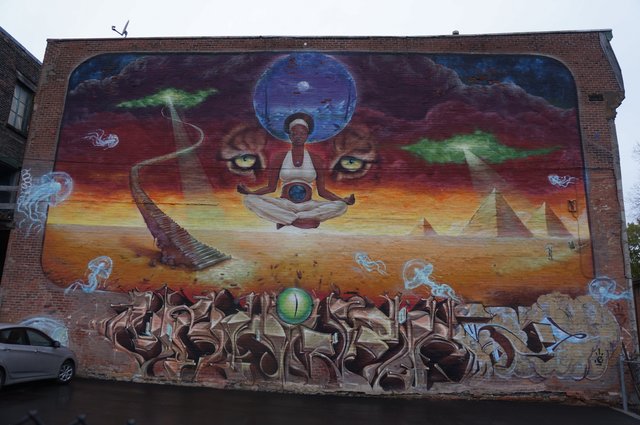 WHERE

1600, rue Saint-Dominique (close to Metro Saint-Laurent), Montreal.
Position on Google Maps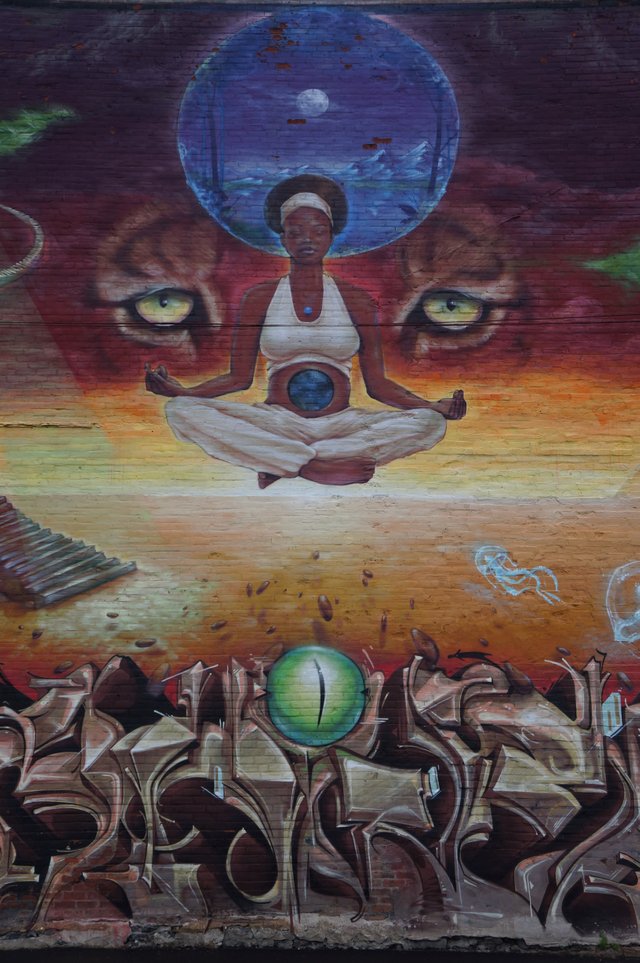 WHO

Monk.E is a Canadian street-artist, he defines himself as an Alchimiographist. He's also Hip-Hop musician (as you can see at the end of the post, a clip for his new album). He started graffiti with the collective K6A and since Monk.E imposes his artistic vision all around the world.
More about his works :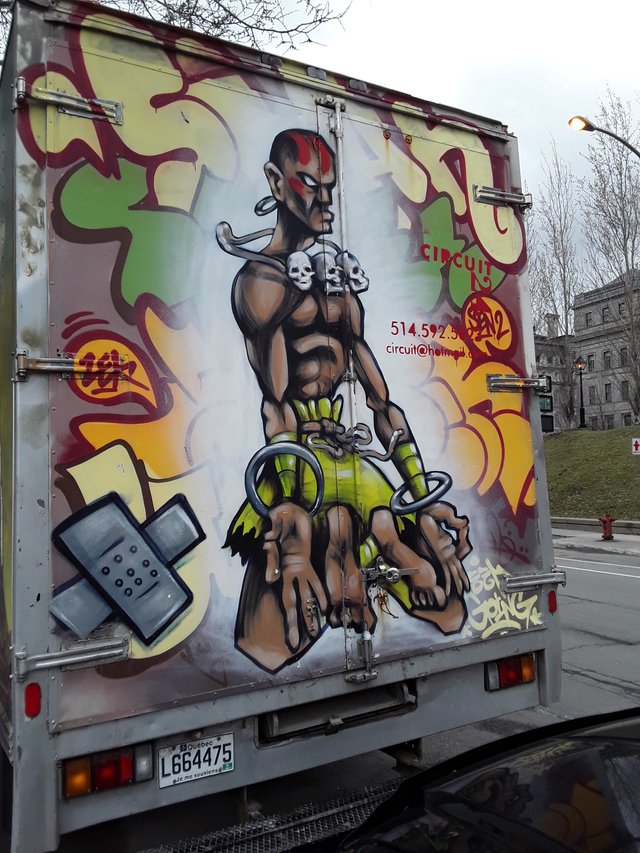 Collaboration with Tiburon Street Art #172

But I don't know who did the lettering below... But looks great :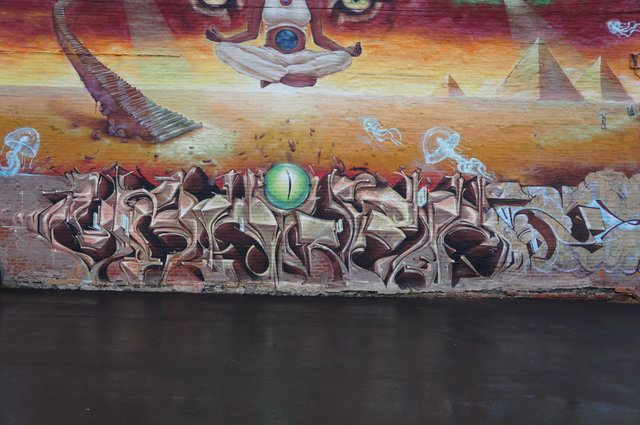 WHEN

Sources

My Old Posts about Street Art

#225 Mister Ride , Montreal
#224 Kalouf, Lyon (France)
#223 Astro & Skepa, Montreal
#222 Jason Wasserman, Montreal
#221 123KLAN, Montreal
Bonus Video

Monk-E - Devises Étrangères. 2nd single from new album