In late September, two weeks in France, more to go on the French Riviera and enjoy the beach ... But on the way, some very good murals including this one in front of the station Part-Dieu in Lyon, done by Kalouf during Zoo Art Show.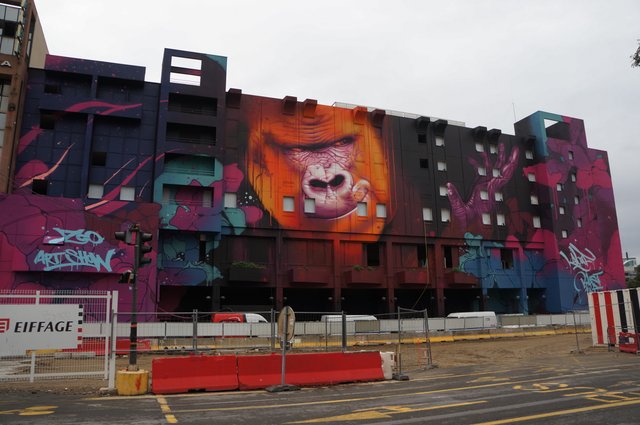 Great concept, in a building in transition for rehabilitation, an exhibition presenting the works of 35 graffiti artists, painters, illustrators, photographers and sculptors. It was finished when I arrived... too late. But you can see the catalog of the exhibition (here in PDF).
WHERE

Gare Part Dieu, Lyon (France).
Position on Google Maps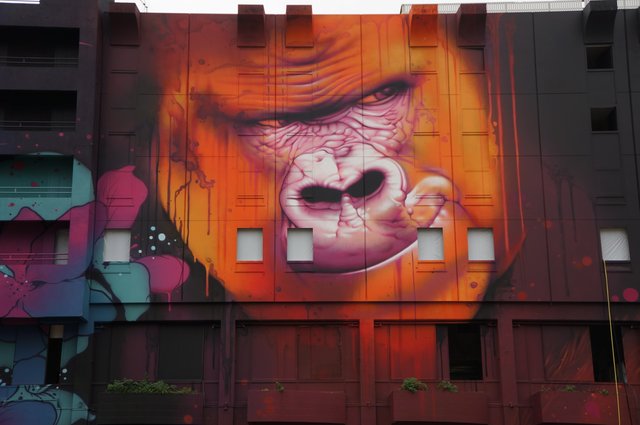 WHO

Born in 1978 in Gabon and now based in Lyon (France), Pascal Lambert aka Kalouf is a street artsit from the collective BLAST. Since early 90's, he experiments with his favorite tool, aerosol paint in order to do large murals. Now, he likes also to work on other media including sculpture, anamorphosis, video...
Some litho from his shop :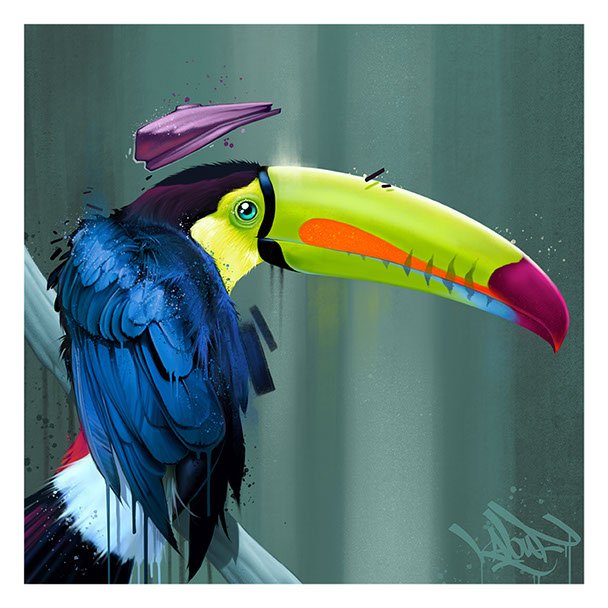 Grobèk (Edition of 100, 22 euros)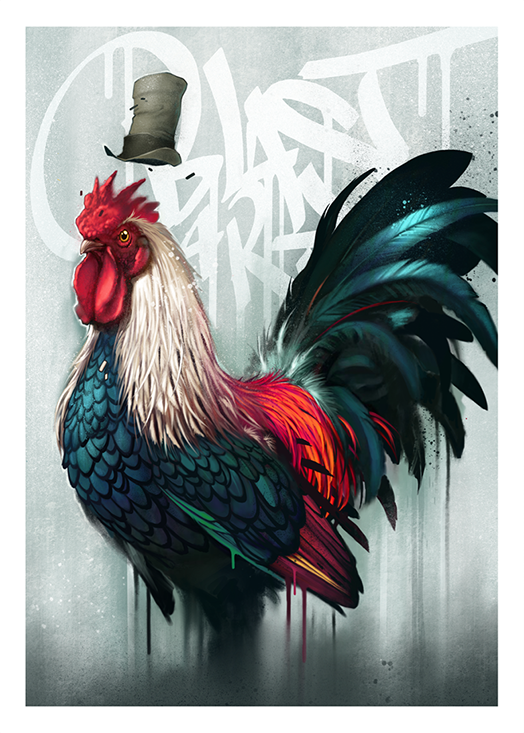 Le Coq (Edition of 100, 22 euros)

WHEN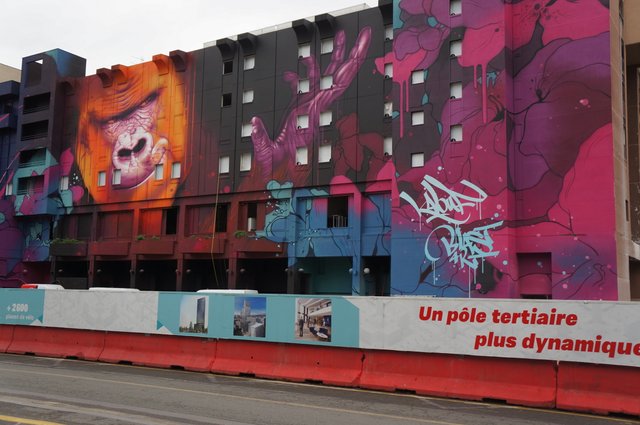 Sources

My Old Posts about Street Art

#223 Astro & Skepa, Montreal
#222 Jason Wasserman, Montreal
#221 123KLAN, Montreal
#220 Gleo (2019 Mural Festival)
#219 ROC514, Montreal