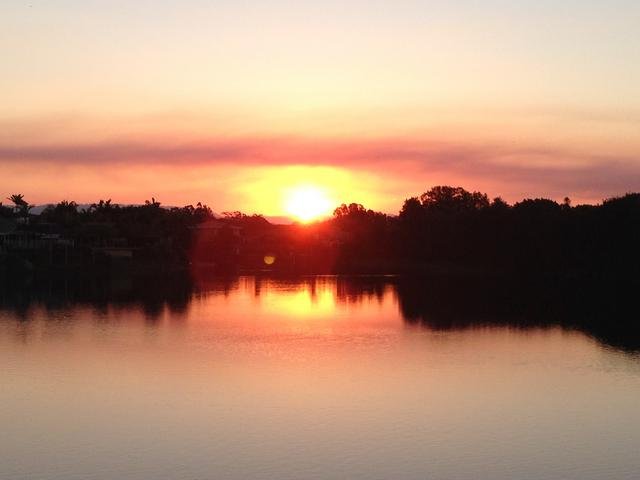 At the Gold Coast, the sun rises over the Pacific Ocean and sets over a small mountain range and the farmlands and desert beyond.  On this rare afternoon, the dust in the air gave the sunset an amazing pink and golden hue and I just happened to be in the right place at the right time to catch it.  
I enjoy the symmetry of this photo - up and down, left and right.  
It helps me come back into balance.
...I guess it's a mandala effect.  By the end of the day, my energy can be somewhat off center and looking at something symmetrical adjusts my chi and helps me appreciate where I am at.
I love mandalas, especially naturally occurring ones like flowers and reflections.  They're a great inspiration for artwork!  
Have you got any photos of naturally occurring mandalas you would like to share?  If so, add them to the comments. 
--------------------------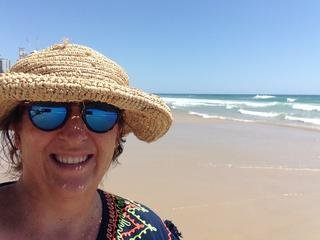 My name is Margot and this is my first month in Steemit.  I'm still figuring out how everything works.   I love to write about art, energy and intuition.    If you enjoyed this post, I warmly invite you to follow me and upvote this post.  Your kind support will help me continue my work. 
Here are a few of my recent posts: