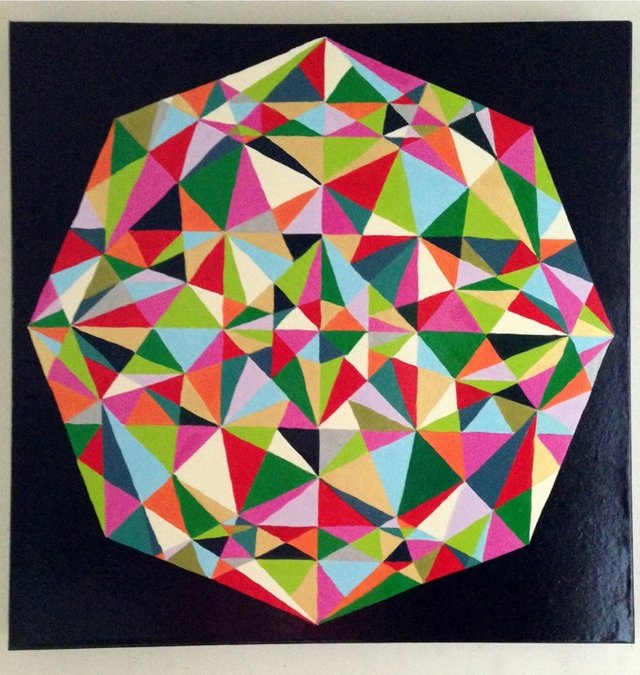 Hi, I'm Margot.  I love to write about energy, art and intuition.  This is one of my paintings called "Jewel".
I like using energy symbols in my artwork. Geometric shapes are powerful energy symbols and jewels have a special geometry.  I like the way light can pass through a jewel and shine in different directions.  It's one object, yet has many facets.  Depending on how you look at it, you can see the oneness of the shape or the multiplicity of it's angles and faces.  For me it's a perfect symbol of the unity and diversity of life.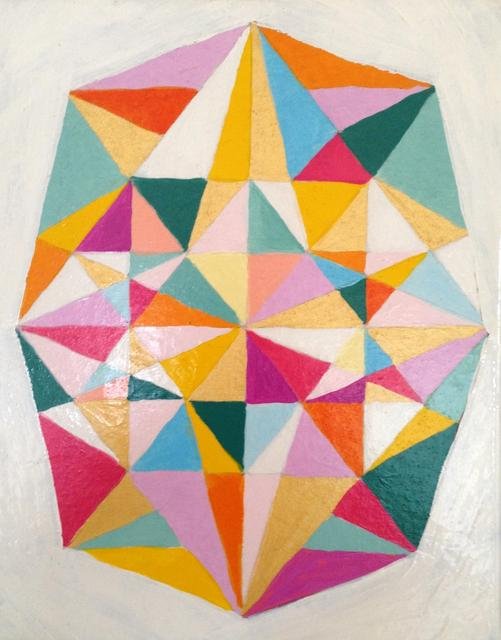 "Sleeping Jewel"
This one is called 'Sleeping Jewel' because I used softer colours. When I look at my jewel paintings, they remind me that all the different fragments of my life are connected. I can appreciate the details more because I can see they are part of a bigger picture that has a powerful center. They help me feel my "wholeness."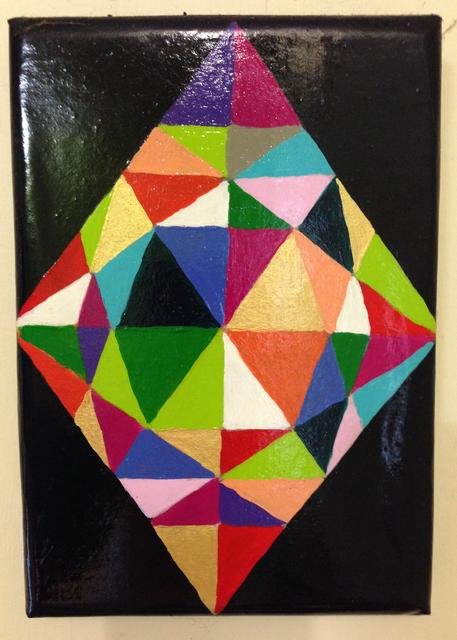 "Secret Jewel"
This third painting is called 'Secret Jewel' because it's small and if you look at it long enough you get a surprise. I made these three experiments using rice paper.  When they were finished, I lacquered them onto a canvas. 
Which one do you like best? Leave your comments below.
--------------oOo--------------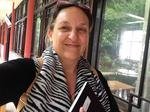 I'm new to Steemit and still finding my way around. As I mentioned in the intro, I write about energy, art and intuition. If you have time, enjoy my recent posts:  
Please help me continue my work by upvoting my posts and following me.