Hello visitors. My name is László Nagy. I'm from Sátoraljaújhely. I'm here to learn, use my knowledge and practise my skills. You can check below my full introduction and latest blogs.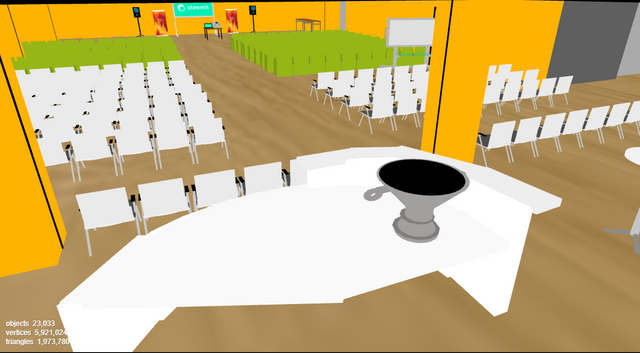 Last week Manuel traveled to Steemfest in krakow and took a few pictures. He said us we will need to make it in 3D. Today me and Zsolt Deak decided we try to create one of the conference room from steemfest.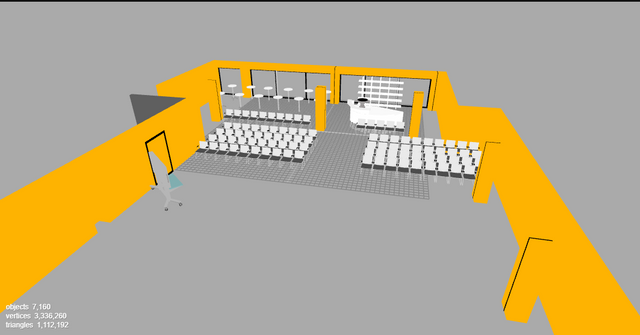 I made all object what was inside conference room ( chair, table, board, project ). We made and measured all walls and assembled it in one group. We made the roof and the floors. When i arrived to assembly in one project all structures what i made had a problem. It was there about 20.000 objects and my computer couldn't run well. So I couldn't took in one group again.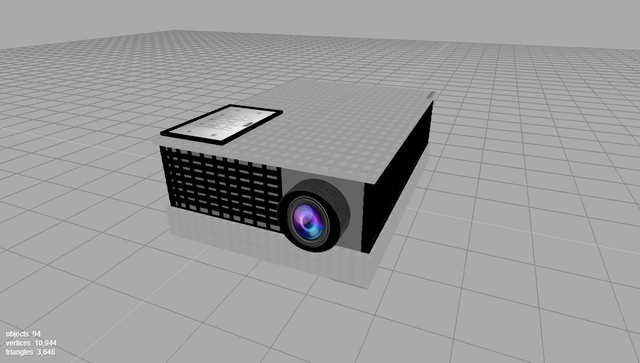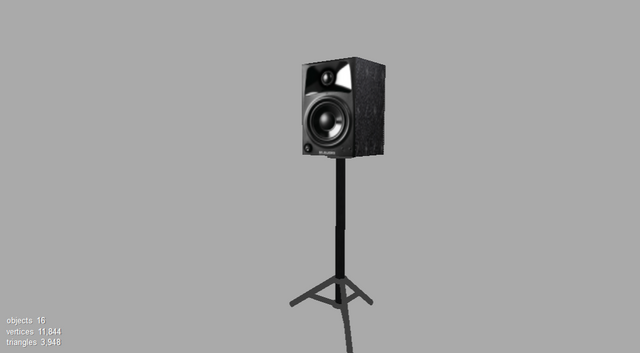 I reworked the projector and the speaker. I took the textures and made more details.
After all I tried to assembly all works in one project .Unfortunately without rework items.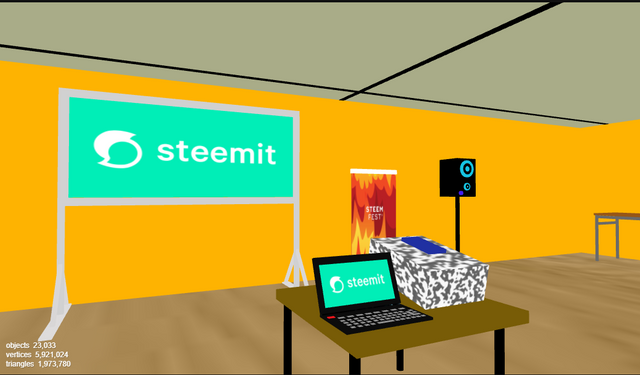 Tomorrow me and Zsolti will continue rework each object what looks like little bit simple and easy. We will try to search more textures and make more realistic.
Don't forget to check my old works here: https://steemit.com/@innovations