Garlic Scapes 🌱 [Food]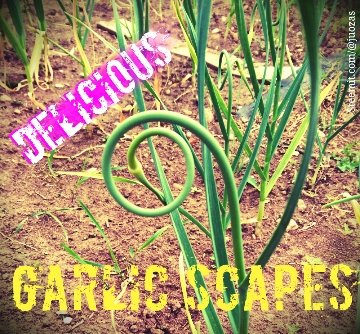 This weekend I was walking around in the garden and thinking what to do with Mrs. Snail's garlic. I know that you have to do something with tops for the bulb bellow to grow bigger. So, a quick search online I came up with cutting and eating the tops.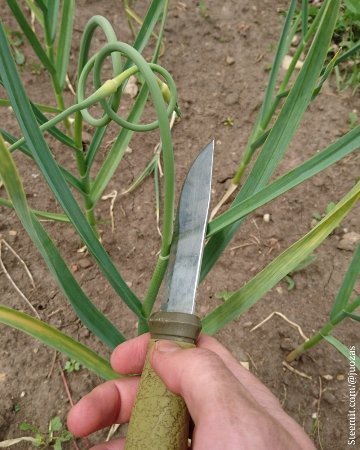 And now after a couple days of enjoying Garlic Scapes, I am here to testify. They are delicious! Mrs. Snail just fried 🍳 them with butter and it worked. I liked the taste and the idea that they can be frozen in freezer.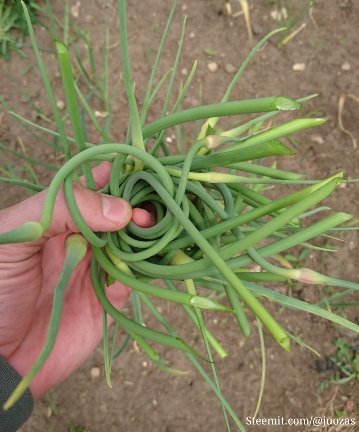 Best to cut the Garlic Scapes as they are young, just after they have finished curling.
🌱🌱🌱
Also found out that it's 45 calories per 100 grams and they are high in fibre and contain good amounts of vitamin C and pro-vitamin A, which protects your skin and lungs.
The sulphur compounds in garlic scapes boost glutathione, the body's most powerful antioxidant.
They can be grilled, roasted, sautéed, chopped, and added to soups or pureed into sauces.
There's plenty of recipes online ;)
If you haven't tried, I encourage you to do.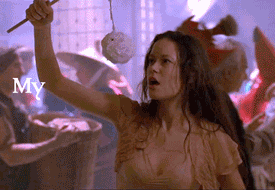 As for garlic, all the energy will be directed towards growing bigger bulb, which is mainly why we grow garlic. It says up to 50% bigger bulb, will see in autumn. So, it's a win-win situation.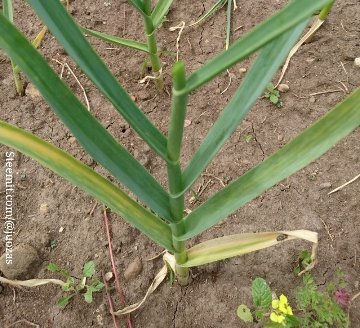 Feel free to join our #SnailClan Discord group: https://discord.gg/hwm9gPw