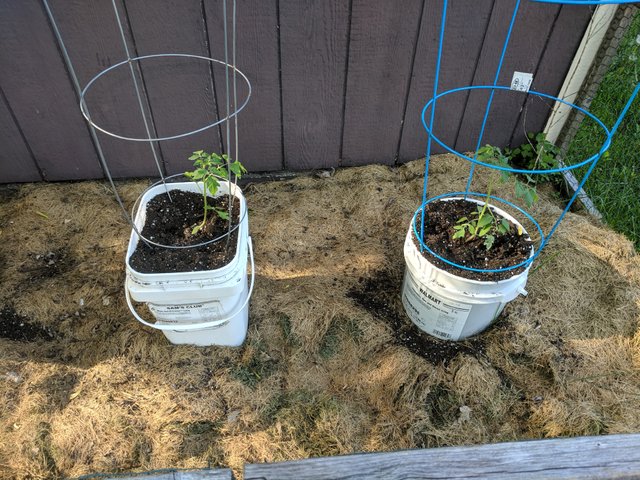 You might recall at the end of May I planted my small bucket garden in the raised bed in my back yard.
Things have been going well. The plants seem to be getting enough moisture and they are now growing like crazy!
You will see quite the difference between the original picture I posted to the right here and the current pictures I am going to post below.
I had noticed the other day when I was watering the plants that they didn't seem to have a ton of flowers on them.
This got me concerned that they were not being properly pollinated or that I wasn't going to get a huge yield from them.
I read online that sometimes if your soil has too many nutrients in it the plants will just grow and grow without feeling the need to reproduce. They suggested trimming back some of the lower parts of the plant to put it in "panic" mode.
This will make the plant think it is in danger and produce more buds to try to reproduce. I decided to try this out with one of the plants to see if it made a difference.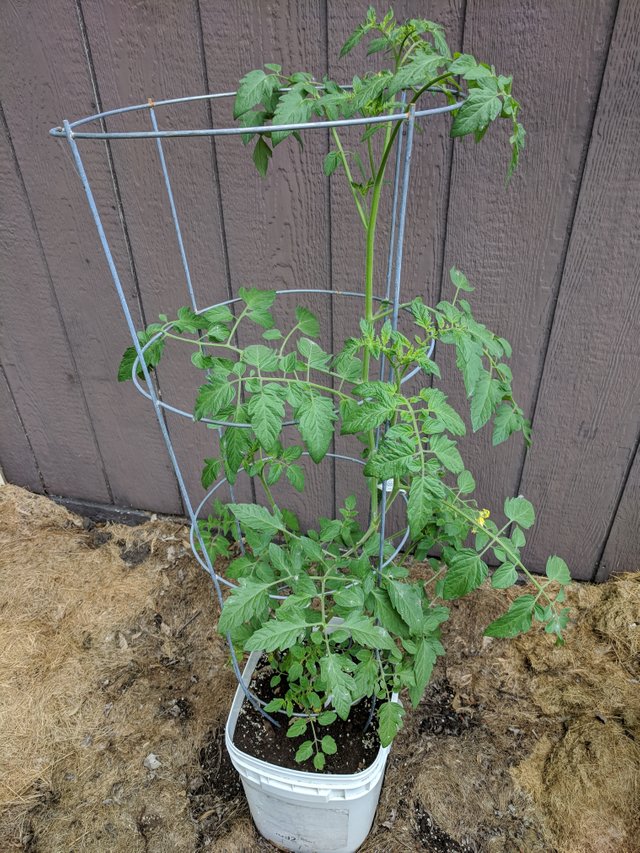 The picture above is the plant I decided to make my experiment. This is before I trimmed back some of the lower branches that were not looking as healthy.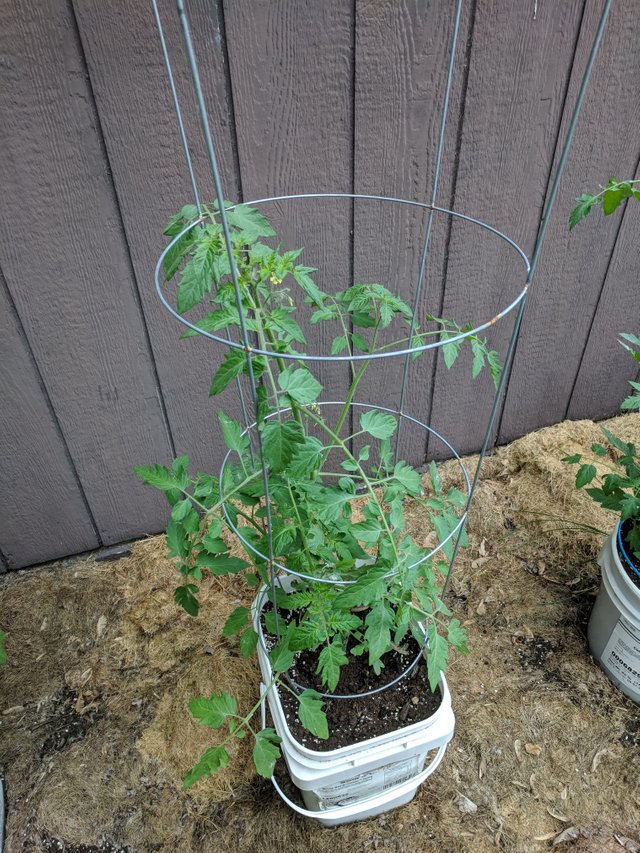 The other two plants I decided to just leave alone. I think they are coming right along though!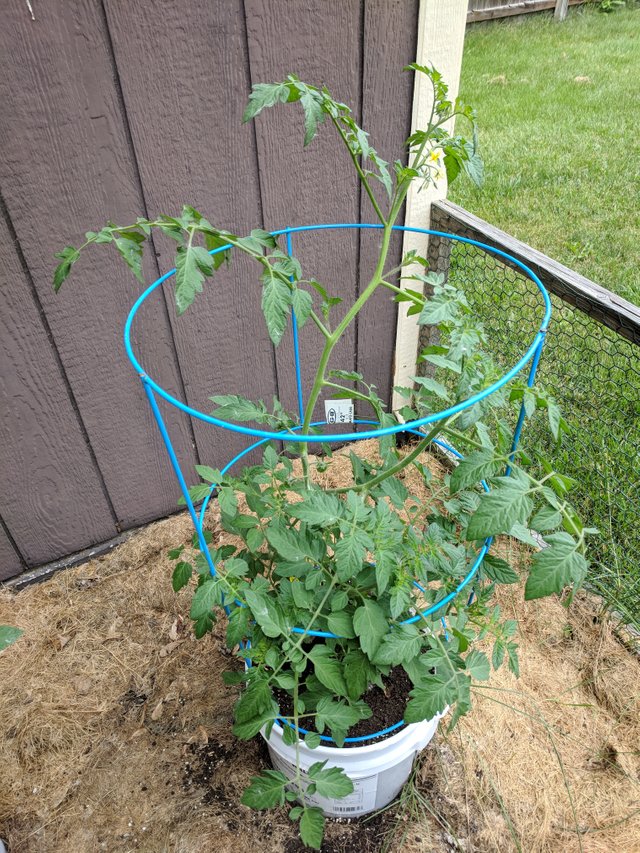 As I was moving around the plants to decide which parts to trim off, I noticed something I hadn't seen before: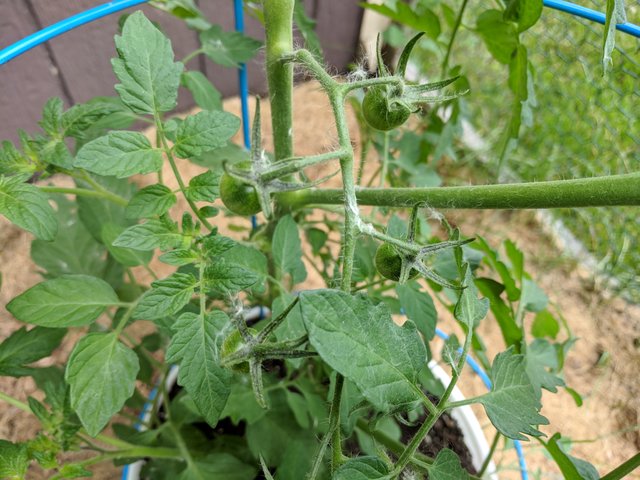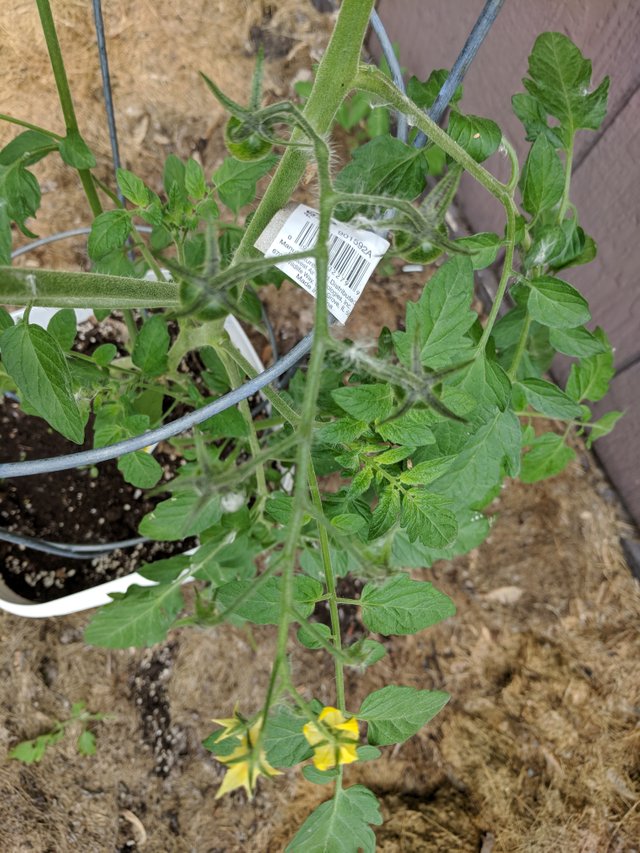 It looks like for sure, I am going to have some tomatoes before too long. We are supposed to have some very hot and humid weather this weekend, so I have a feeling that it is going to make things accelerate.
What do you think fellow Steemians? Anything we should be doing differently to make sure we get the most of our cherry tomato plants? We have a ton of flower beds between our house and the neighbor next door, so I don't think lack of bees for pollination are a problem.
I can't wait to share some pictures of bright red ripe tomatoes with you soon!