It all started in December 2000 when I purchased Everquest, the game. I have been a gamer since the early 1980s but had never played an MMO before.
In the next few weeks, @bingbabe would become an 'EQ Widow' as I was drawn into the harsh unforgiving world of Norrath, an obsession that would last for several years.
More recently I installed the Everquest client again on my PC. It's free to play now but a far cry from the heyday of the early noughties when adventurers banded together for quests and glory.
Many zones are now deserted as players have long since left the game for other ones with superior graphics, and easier gameplay.
This is the story replayed today as my level 66 Barbarian Shaman who can now freely roam through low and mid-level zones without fear of being killed.
If you are not a gamer and have never played an MMO (Massively Multiplayer Online Game) then you may not be able to relate to this at all.
Everquest was named 'Evercrack' due to its addictive nature and for good reason.
Other article's in this series:
The Everquest Chronicles : Halas and Everfrost
The Everquest Chronicles: The Entrance to Blackburrow
As I grew out of young childhood and reached the maturity of Level 8, I was attracted to Blackburrow proper.
At first, I lingered around the zone line of Everfrost, pulling these snarling dog-like creatures to a relatively safe area, or so I thought. When they got low on health they turned around and tried to run back to their friends and this forced me to wail on their backs until they died.
If I wasn't quick enough, more dog creatures would notice and pile in on me. They were like that, looking out for one another and fond of ganging up.
Blackburrow Central was an anarchic nightmare. Barbarians met with the Elves and Humans of nearby Qeynos and these other races were puzzling to me.
Occasionally I would see a Dark Elf or one of those strange Iskar Lizardmen. How or why they were so far from home, I never could quite understand.
In the centre of Blackburrow, there was a huge pit. There was always some twat that would cast a low-level burn spell on a Gnoll from this vantage point. In a frenzy, it would work its way up the inner catacombs of the burrows adding all its friends on the way.
Next minute a 'train' of 30 Gnolls would be piling toward the caster or any hapless person that was in their way causing a terrible death.
These kind of antics would cause a 'train'. On occasions another player would shout 'Choo Choo in the General channel warning others of their doom. More often than not the sadistic puller would just bugger off to the zoneline and watch the action!
Some of my comrades may have been in the upper levels of Blackburrow only to see this horde of angry Gnolls approaching them. The only way to survive was the safety of the zoneline where the raging beasts could not cross.
Many died on these occasions, the instigator always aware of their wicked scheme and how to avoid death themselves.
One had to wait for around 5 minutes before daring to cross back, lest the Gnolls were all waiting for you or anyone. There was no discrimination and their blood lust didn't settle down immediately.
The 'gnoll guardsman' was the one I hit with 'Burst of Flame'. He didn't bring his pals, because I'm too high level, but took it upon himself to try and beat me up. Of course he died being 50 levels or so below me.
Eventually, they would slowly drift back to their spawn points, spitting curses and picking fights on any player who would dare to go in their path.
Level 9 was a revelation to all Shaman. We were bestowed with the amazing spell of 'Spirit of Wolf'. One cast of this miraculous sorcery gave us, or others the ability to run like the wind and more importantly faster than most monsters.
The entrance to Qeynos was beggar central! Everyone wanted my 'Spirit of Wolf' and meditating to gain mana back took forever in 2000. Sometimes players would give me a little gold to embody my gift upon them.
It also opened up many opportunities for others to beg favours from me. I was often accosted with the words, 'sow plz', or simply 'sow'. These motherfucker players expected me to give them my 'Spirit of Wolf' without even saying please?
On occasions I did but I was always more receptive to my own race of Barbarians. Stupid Humans and Elves, bah.
Spirit of Wolf opened up so many opportunities to me, the young Shaman and I found myself back in the snowy tundra of Everfrost running wild and daring to visit the entrance to the deadly Permafrost.
I wasn't aware that Lady Vox, an enormous dragon lived in this frozen dungeon but was there for another reason, to get rich!
Snow Orc Troopers were a right pain in the arse. They were not tough foes, but had a massive aggro range and always appeared at the wrong times.
Crossing the tundra was not without its dangers and I was frequently attacked by Snow Orc Troopers who cared not of the level of their foe. Even now these dumb-asses still attack me, only to be taken care of by my faithful pooch companion.
Give my faithful pooch a couple of swords and instead of 'Biting' his foes, he now 'Slashes' them. It was always a mystery to me how those paws held weapons
A Necromancer was killing the deadly Ice Giants outside Permafrost and was calling in the general channel for low levels to collect the Fine Steel weapon drops.
Now, this was an opportunity I could not turn down. Fine Steel weapons were heavy and added to the encumbrance of the weakling necromancers whose strength was not physical, but in areas of disease, poison and reanimation of the dead.
These very crap to use weapons could be sold to weapon stores for over 1 platinum each. A veritable fortune!
I hoped the stores never caught on to the terrible stats of Fine Steel weapons and lowered their buying prices.
Ice Giants are big scary buggers who make a lot of noise but at Level 45 or so, no match for me being 20 levels higher
What the Necromancers were after was all that Platinum. An Ice Giant could drop as much as 45 per kill. It's no wonder they were a popular 'camp'.
I knew it was time to leave my home and head into the warmer areas of Antonica. Freeport was the city of the humans, and far away.
The trek would take several real-time hours to navigate and I would need to concentrate as there were many dangers on route.
I was aware of a druid portal in Western Karana where I could perhaps get transported to the West Commonlands and relative safety, but at the young age of 10, I knew of no druids that would be willing to help a poor fledgling Barbarian.
The Western Karana zoneline, a place of full bandits, cyclops and other nasties. I just didn't know it at the time.
This was adventure, it was real, dangerous and relatively unknown due to the internet being a big shit in the year 2000 with little resources available.
Armed with just the clothes on my back, I transversed Blackburrow, The Qeynos Hills and entered Western Karana, a zone fraught with much danger.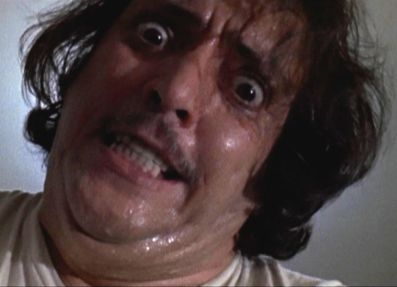 If you found this article so invigorating that you are now a positively googly-eyed, drooling lunatic with dripping saliva or even if you liked it just a bit, then please upvote, comment, resteem, engage me or all of these things.