It all started in December 2000 when I purchased Everquest, the game. I have been a gamer since the early 1980s but had never played an MMO before.
In the next few weeks, @bingbabe would become an 'EQ Widow' as I was drawn into the harsh unforgiving world of Norrath, an obsession that would last for several years.
More recently I installed the Everquest client again on my PC. It's free to play now but a far cry from the heyday of the early noughties when adventurers banded together for quests and glory.
Many zones are now deserted as players have long since left the game for other ones with superior graphics, and easier gameplay.
This is the story replayed today as my level 66 Barbarian Shaman who can now freely roam through low and mid-level zones without fear of being killed.
If you are not a gamer and have never played an MMO (Massively Multiplayer Online Game) then you may not be able to relate to this at all.
Everquest was named 'Evercrack' due to its addictive nature and for good reason.
I am a Barbarian and was born in the frozen city of Halas located in the northern reaches of Everfrost.
This is where it all started. They die like flies now, but that's to be expected!
At level one, I dare only to venture from the gates to this open space luring skeletons, wolves and bears to me with this rudimentary Burst of Flame spell and then chopping them to death with a basic club.
Buying things is hard. I have no funds and have to work hard to get some money for even the most basic of spells. They gave me a crappy club, little else and I die a lot.
The bears and skeletons don't drop much in terms of loot. I rarely get anything good and sell all I gain to the vendors in Halas.
If you can see a sword in it's hand, then you will receive it if you can kill it, same for other weapons!
I have to hit the 'C' key to 'Con' the monsters before taking attacking them. Blue means they are below my level, White the same level, and Yellow slightly above.
Red means certain death. I heard there is a Green and Grey 'Con' but I haven't seen that yet.
Weapons Shops sold the most terrible weapons known to Barbarians, at very high prices
Taking on anything greater than White also means death, and even then I can't guarantee my survival.
I have to rinse and repeat and the monsters tend to come one at a time. Later I will learn this is the art of 'pulling' and fortunately the monsters friends do not join in at this level.
Occasionally a Vengeful Composer or Soloist comes racing toward me, as the sick developers think it's a good idea to mix in a level 8 monster amongst the low-level ones.
These beasts look identical to the regular skeleton with the same annoying laugh but hit like bricks, and have a huge aggro range.
If one of these starts chewing my behind then death befalls me quickly.
These guards did save my arse sometimes, but you had to get close to them for intervention
Legging it back to the guards occasionally works, but more often than not I'm fucked.
Death is frequent and harsh. I lose experience and spawn naked from my bind point. At my level, this is in Halas.
The first thing I do is recover my gear from the corpse that was once me. If this is in a 'bad place' then its tough shit and I can suffer from anxiety.
Yes they have short skirts, and are identical sisters, but attacking them will have you dead in seconds
I may need help recovering my corpse from another player, and sometimes have to beg.
Within several real-time days, my body will decay taking my hard-earned gear with it, leaving me penniless, naked and destitute.
Gaining levels is a big deal. The noise I hear in my head when I gain a level is music to my ears.
It is generally referred to as 'Ding' to my comrades and I am sent 'gratz' greets through the general chat channels from nearby warriors.
There were vendors everywhere, the trouble is many were generic ones, but sometimes sold specific items. You simply had to know who sold what!
Yet I cannot rest on my laurels, as what was gained by another level maybe some more hit points, and little else.
There is no gaining SEVEN levels per evenings work. Pah!, if I gain one per day I am doing well.
Shopping, ahh... listen to the soothing music, and admire those awesome 'breath' graphics
This is the tough world of Norrath. Death has consequences, fear of dying is stark and real, this is no World of Warcraft.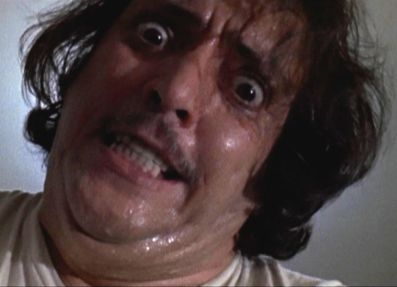 If you found this article so invigorating that you are now a positively googly-eyed, drooling lunatic with dripping saliva or even if you liked it just a bit, then please upvote, comment, resteem, engage me or all of these things.