Feudal Run Poster: Take 2...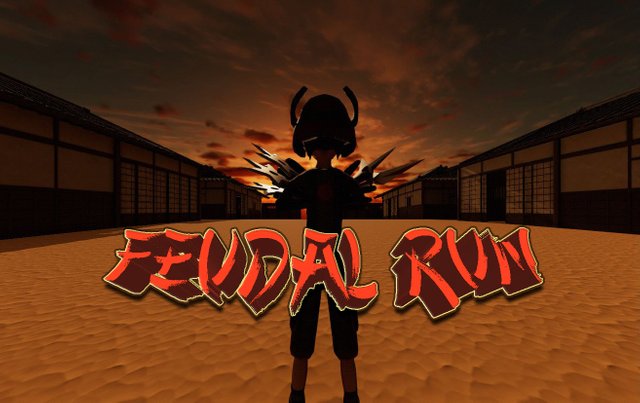 ---
This is the second attempt at creating the game poster for my game Feudal Run. Basically, I just added the title to the first poster. Always a good idea to have a name on the poster :P
I am always open to any feedback on alternate ideas so please feel free to share your thoughts.
Any Unity developer out there who wants to have an interactive experience with the current build of Feudal Run can download a cubemap of the opening scene here:
http://guild.site/Downloads/FRCubemap.unitypackage
Simply create a new scene and add this cubemap as the skybox then enjoy the fully immersive 360 degree view :)
For those who are not aware of Feudal Run, it is the sequel to Shuriken Practice 3... currently looking like it will be released BEFORE Shuriken Practice 3 :P Oh, well, I guess that will make for a "Fun fact" one day ;)
---