Again we are transported to the world of Warhammer Fantasy, getting into the skin of one of the five possible characters available, each with unique characteristics. There is the dwarf, there is an elf archer, the typical gentleman ... The best thing is that their characteristics are not static, but evolve as we play, since in levels 1, 7 and 12 new professions are unlocked, which also They have skills and talents that are unlocked in levels 5, 10, 15, 20 and 25 of our player. In addition each character has a unique and special ability, those that make the difference (the dwarf, for example, can attract the attention of enemies). That is, there is a sense of constant progression in our adventures , but often end up repeating levels again and again, by the high difficulty of these, to which we must add that unless specific points predefined with special enemies , the matches with our rivals are random and different in each game (their number, type and position change).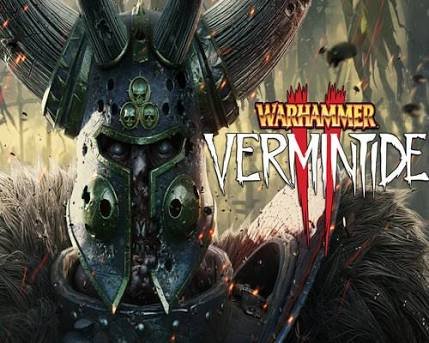 Credits
Since we are talking about enemies, if you played the first part, the safest thing would be that you would finish up the nose to kill oversized rats, that is to say, to take in waves of Skaven of almost all sizes. The bad news is that they are back, and they are very similar to what has already been seen. The good thing is that they do not arrive alone, but now they are accompanied by the Warriors of Chaos , which adds an extra dose of variety to the action (which usually materializes in all kinds of swords, throwing objects / spells and the odd epic moment ). In general, the feeling we have is to be more in the face of an evolution of what has already been lived, than in the face of a new delivery , and yet the whole is varied, entertaining and very enjoyable, especially if we play in the company of three friends.
Because maybe the proposal does not have too many new ideas in his bag, but it does get us to the limit , surprising us in each game and making even the smallest of the combats can end up being memorable. The variety is much higher than in the primitive game of the series, with lots of new units, and all the already known, that will torment us along the 13 levels that make up the game, composed of 3 different arcs. To this we must add a dose of object looting, although the game is not too clear in its effects (nor in the statistics). This makes the booties we get at the end of each level have a less obvious utility, which also slows down the progress of our character ... As if leveling is not difficult enough already. At least there are no micro payments in between, so everything is much more democratic than if they were present.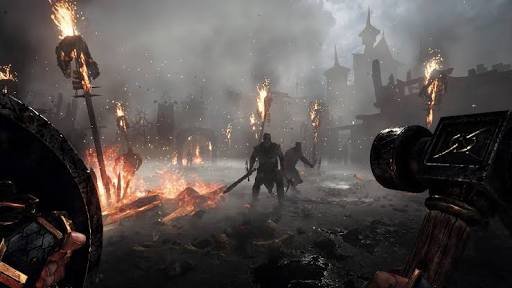 Credits
Something that should be made clear is that Warhammer Vermintide 2 is a title designed to be played cooperating with other users . If what you want is to open the way, without worrying about your starting compis, perhaps you should opt for other games. The playable design of the Fatshark title revolves around teamwork, and we need our partners continually to survive (for example, there are units that kidnap us and kill us if a compi does not remedy it beforehand). In that sense we also love the complementarity of skills of the protagonists of the game, which makes everything much more enjoyable. Of course, with friends everything will go better, but the truth is that with strangers we have also spent good time fighting against the enemy hordes. The search for games is fast and the quality of connection with the servers does not detract from the action either. There is nothing to worry about in this regard.
When it comes to the technical aspects of the game, the truth is that we found a solid game and pretty well finished at almost all levels ... But so was the first delivery. Again, there is evolution, but no big steps forward. The performance of the game is good most of the time, even with teams that are not too pointers, even when the enemies crowd onstage. Yes it is true that we have seen different graphic bugs here and there, in addition to some physical failures, but nothing particularly worrisome. Something similar happens with the sound section, which offers a good finish, with melodies at peak moments and a wide variety of sound effects. That is, a good job of Fatshark, but that does not end up being excellent.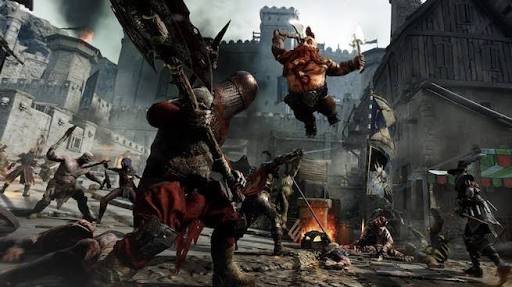 Credits
Conclusion
Warhammer: Vermintide 2 is a worthy successor to the first installment, which evolves its concept of cooperative chaos to the Left 4 Dead but in full medieval fantasy. Its biggest problem is not to risk innovating within the same game formula, but that does not prevent us from facing a bad game, since Fatshark's proposal is intense, fun, much more varied and quite beautiful at the audiovisual level. If you have friends to share adventures, this title promises hours and hours of fun, although it is far from perfect.
Happy Gaming!!!