Gods Unchained: First Blockchain eSport - Backed By Coinbase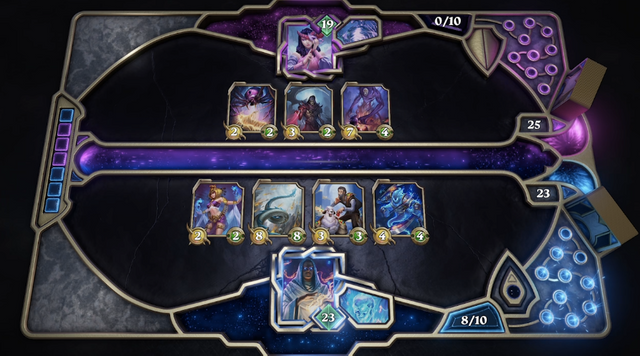 "Fuel Games" has raised $2,4 million for their upcoming online game Gods Unchained and a software platform, Apollo.
The launch of Gods Unchained was led by Continue Capital and Nirvana Capital as well as Sora Ventures and Coinbase. The software platform Apollo will allow game studios to integrate their titles with blockchain at scale.
Gods Unchained
Their unity application is going to hide all complicated crypto stuff, so people can focus on gaming. The game is basically a multiplayer strategy card game with 380 unique cards exclusive to the presale. But later everyone will have access to the standard set of cards unlocked by just playing the game.
10% of pack sales go directly to the first world tournament in 2019 with a goal of $1,9 million.
The Gods Unchained World Championship will be held in early 2019. A maximum of 20,000 entrance tickets will ever be minted, as ERC20 tokens. Buy it now for 0.2 ETH, or get one complimentary with every Legendary or better pack -- first come, first served.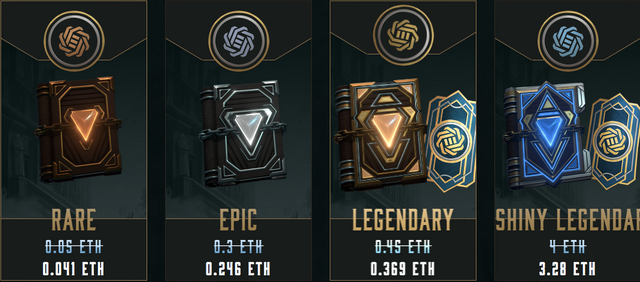 Join the presale here
Tradeable On Ethereum
Every pack contains five Gods Unchained Genesis cards, each a unique Ethereum ERC721 token and crypto-collectible. This means that you have complete ownership over every card you own, just as if it were physically printed.
After the balancing beta, all card stats will be permanently locked and can be traded without restriction between players on any marketplace. Genesis cards will only be created during the presale. Never again.
Provable Rarity
Rarity is a rough measure of the scarcity of a card and is immutably recorded on the blockchain. Rarer cards aren't necessarily more powerful, but given their novel effects, can offer unique gameplay strategies.
Due to the transparency of the Ethereum blockchain, we can prove the exact rarity and quantity in circulation of every card. Mythic cards are the rarest, with only one of each ever existing. We limit the creation of Mythics to four per year. There are two Mythic Titans hidden in presale card packs, and one more will be auctioned shortly after launch.
Player Marketplace
Freely trade and sell your cards, forever. We will never compete with player-sold cards; once we stop selling a season, the only future way to acquire it is off the player marketplace.
No more churning through hundreds of packs looking for that last card to complete your deck
Conclusion
I think they are doing a lot correct here. The website looks amazing, and I am really keen on trying this out. Unfortunately it's on Ethereum and not on Steem or EOS. This is a drawback for me. But regardless, the blockchain gaming space is moving fast and the competition is speeding up. We all know blockchain gaming will be everywhere in gaming in five to ten years. ALL games will be on blockchain.
Disclaimer: I am in no way affiliated with the developers of t his game, nor am I an investor. I have not been paid to write this article.
Blockgames is a blog run by a cryptogaming enthusiast and investor. I will explore games, follow development and I have a tight connection to many of the games I'm writing about. Follow @blockgames for info on games, development and investing opportunities. Disclaimer: This is not investing advice, and for 100% transparency I am personally invested in @steemmonsters, @parsec-frontiers and @decentraland