Interesting People #24: Brian Fargo and Scott Bennie on Star Trek: The 25th Anniversary
It's crazy to think that Star Trek: The Original Series is now over 50 years old. As part of its last major milestone, this classic sci-fi franchise saw a tie-in adventure game: Star Trek: The 25th Anniversary, released in 1992. Developed by Interplay Productions, famous for the likes of The Bard's Tale, Battle Chess and of course Fallout, their Star Trek game took the form of a point-and-click adventure – but incorporating members of the original cast across seven 'episodes' within the game.
It was released to excellent critical acclaim and, by working closely with industry professionals and show writers, was a real hit with the fans too. I spoke to Interplay founder Brian Fargo and writer/designer Scott Bennie about this classic title – now having just passed its own 25th anniversary.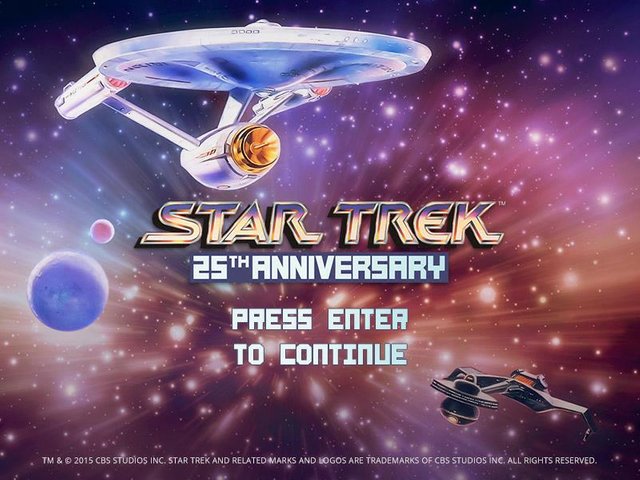 The game is now available from GOG.com, ready to play on modern systems.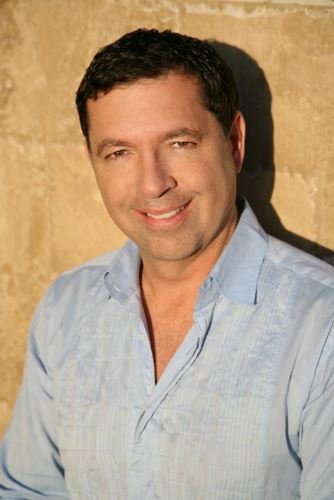 Brian Fargo, founder of Interplay
To begin with, can you describe how the was team assembled? Did you start with a small group and build as you saw the need to hire more hands, or did the team start off big as Interplay were confident they were going to be making a classic?
Brian: Most of the programming and art team were in place for the original Star Trek games but we contracted out the writing as was usual for us at the time. I was a big fan of the Sierra adventure games and felt like we could make something special if we really nailed the personalities of the Star Trek cast.
It's a fun story as to how I got the rights. At the time I was unable to get anyone to speak to me from Paramount despite my passionate interest in making the games. But one day my friend at Konami says Paramount is blowing up his phone to make a Star Trek Nintendo game and asked if I was in interested in working on it.

Of course I was, but I added that I would only make the NES game for Konami if he would allow me to have the PC rights. Thankfully Konami wasn't interested and that allowed me to get my foot in the door.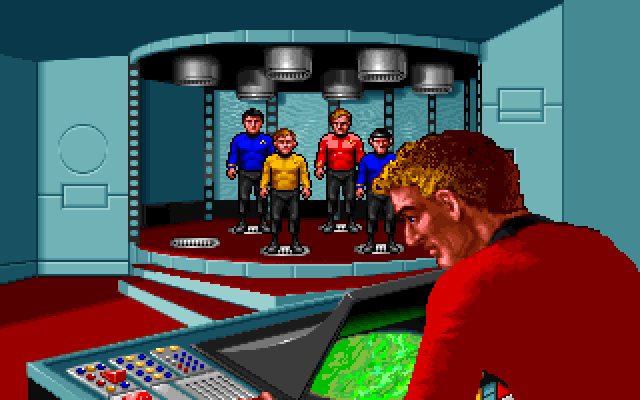 One of Star Trek's most famous sets: the transporter room. 
Was there much discussion to make a Next Generation game, with that series being well underway on TV? Or was the fact it was the original series' 25th anniversary far more relevant?
Brian: I grew up with the original cast so that always of the most interest to me personally, despite Star Trek being considered a dormant franchise at the time. It was hard to believe we were working on the 25th Anniversary since it felt fresh in my mind. It was anything but relevant with most people wondering why we were working on such an OLD brand.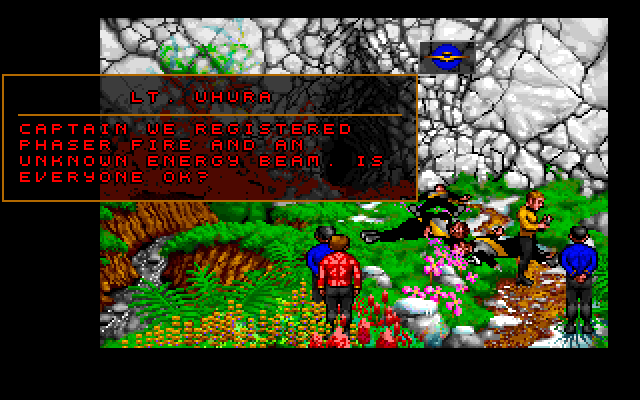 All your favourite characters are on hand – and of course, a few redshirts too.
It must have been amazing to work with the original actors. Could you please tell me how you managed to get the cast to do the voice acting?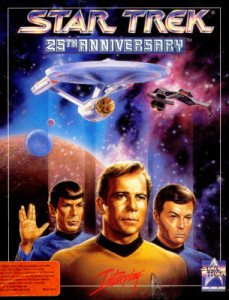 Box art for the original cover.
Image sourced from
Wikipedia
.
Brian: I believe the films with the original cast were over at the time so there was a sense that the games would be the last thing they crew would work together on. For the most part, it was a matter of money to get them interested and then of course the material has to be in line with their character.
The biggest story that came out of our recording is one of the funniest and far-reaching moments of my career. Mr. Shatner is quite famous to being very strong-willed about how he reads his line and who would dare to tell him how to do his job. Well, during the taping for one of the Star Trek games my producer told Mr. Shatner that he was mispronouncing the word "sabotage" and this got a strong groaning from Mr. Shatner who berated him with a "don't tell me how to say my lines… it sickens me. You say sabotage I say sabataaage".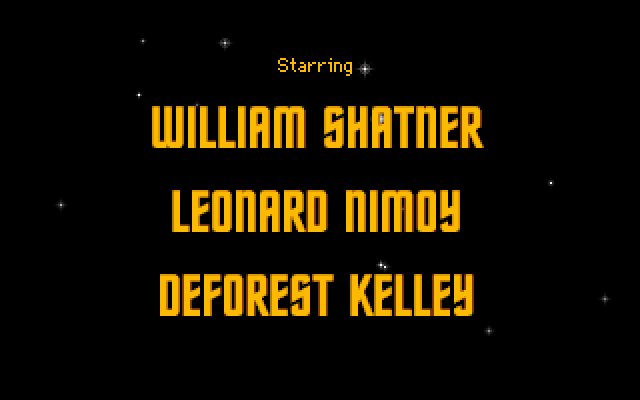 The series' actors were all on hand, voicing the original crew for the game. 
Next, I get a call from an executive at Universal Studios that they are playing this outtake of him chastising my producer on Howard Stern. Howard thinks it's a riot about his reaction and the word "sabataage". Of course, I'm panicked that Mr. Shatner will hear this on the radio and refuse to work with us, which puts us in a horrible situation in that we have the Star Trek license. Thankfully he never hears it.
But then years later I'm watching the movie Mystery Men with Ben Stiller and there is a brief exchange where a character says "Don't correct me.. it sickens me".  I thought it was oddly close and didn't make perfect sense for the scene but I figured just a coincidence. Then a bit later they are walking down the street and one guy says, "you say sabotage I say sabataage", then I knew they were referencing it. Apparently now this exchange is so famous that many of the audio studios in LA have it on standby ready to play. 
Haha, amazing! Scott, you wrote much of this game – did you have a favourite character?
Scott: McCoy. But it's the synergy between the three leads that made the original Trek the wonderful show it was. It was an absolute wonderful experience working with them. Especially working with Leonard and DeForest. Dee was so funny. A sweet, sweet man. And working with Dorothy Fontana on the sadly unfinished Vulcan Fury...


Spock, Jim and Bones – as iconic as ever. Image sourced from GOG.com
Totally agree! So, were you guys flooded with sourcebooks, technical manuals, maps, and other Star Trek goodies to build the game from? With all of that source material to draw upon, how did you decide which star systems, races and characters to include?
Scott: For me, I'd been a trekker since the mid-70s, so I was intimately familiar with most of that material on our own. I collected the old blueprints and technical manuals, as well as David Gerrold's behind-the-scenes books, as well as novelizations, comic books, and the FASA RPG, and many of us knew the property better than the folks we worked with at Paramount at the time!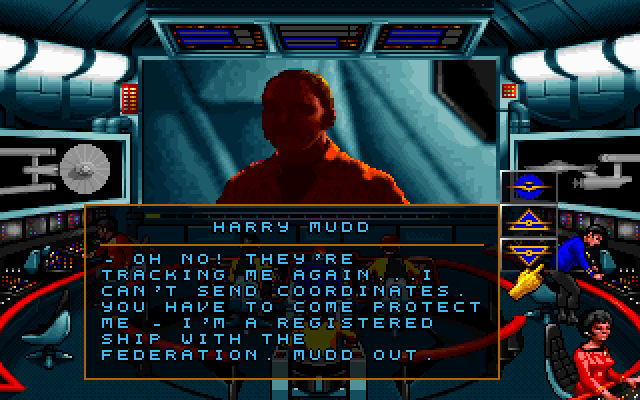 A popular recurring character from the series makes an appearance here too.
The writers knew which guest stars resonated with the fans - so we brought back a few of our favorites like Mudd (in ST25's "Another Fine Mess") and Trelane (in Judgment Rites' "No Man's Land"). The biggest problem was that we wanted to use all of them! I remember Rusty mentioning wanting to do a Harry Mudd/Cyrano Jones team-up adventure. We wanted to use the Orions but Paramount frowned on them, so they became the Elasi. The Klingons and the Romulans were obvious choices for foes. I wanted to use the Tholians, but that didn't pan out. To be fair, it's hard to do a Tholian scenario that isn't in some ways a rehash of "The Tholian Web".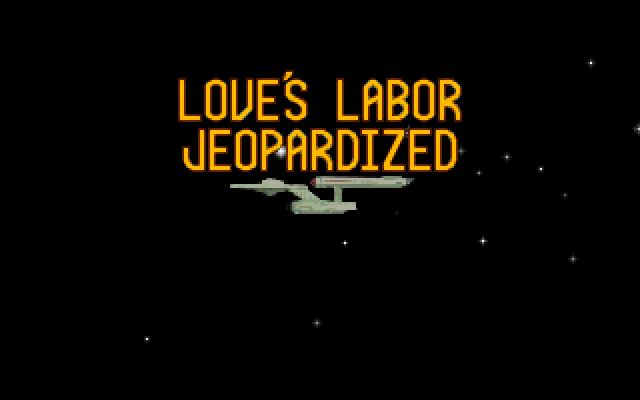 Star Trek: The 25th Anniversary was played across multiple 'episodes'.
Love's Labour Jeopardized is #3 of 7.
Is there anything you remember from the game's development that proved particularly challenging?
Scott: On the design end, it was the usual madness of designing for a new engine. When I started work on ST25, helping to flesh out scripts and puzzles, I wanted the game to "feel" more like Star Trek. Previous Trek games had been seen as lacking in that regard, and there was even talk at the time of a "Star Trek curse".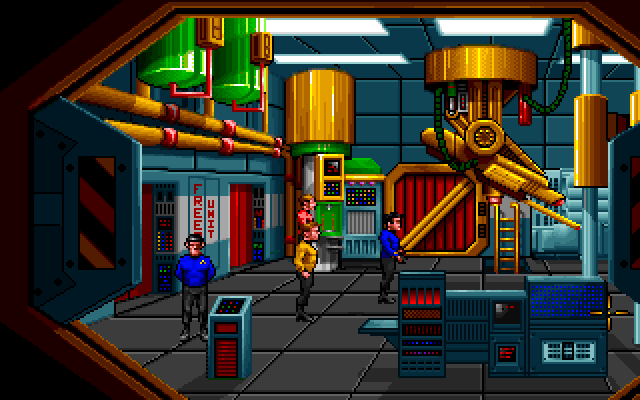 While space combat was an option (and pulled off well by other developers), Interplay's use of the point-and-click genre allowed for more depth to the story, and was also truer to what the show was about. 
We felt the heart of the original series was the interplay between the three leads, so we leaned most heavily on those characterizations, and we wrote snippets where Kirk, McCoy, and Spock bantered among themselves, as they did in the original series, which went a long ways toward establishing a Trek feel; as well as our not altogether respectful treatment of redshirts, who (for some odd reason) the players seemed to enjoy killing. Unfortunately, Paramount frowned on this, and we weren't allowed to kill redshirts in Judgment Rites. 
Big thanks to Brian Fargo and Scott Bennie for taking the time to answer questions about this classic game from such a classic franchise! To learn more about Scott, read my previous interview with him where we discuss his work as a writer of both pen & paper and computer RPGs. You can follow Brian on Twitter or see what he is up to at the moment over at the official inXile site.
Previous:
Interesting People #23: Dragos Roua on Steemit's problems, and what we should do about them