You don't need to hold an EOS account to try it... just head over to https://jungle.prospectors.io and use your google account for example to login and create an EOS account on the Jungle Net.
The game looks promising!
After so much time waiting to try it, I had to give it a go... and I am loving it so far. Yes, this is still in development and there is lots to be improved, but for a "test" is quite nice already.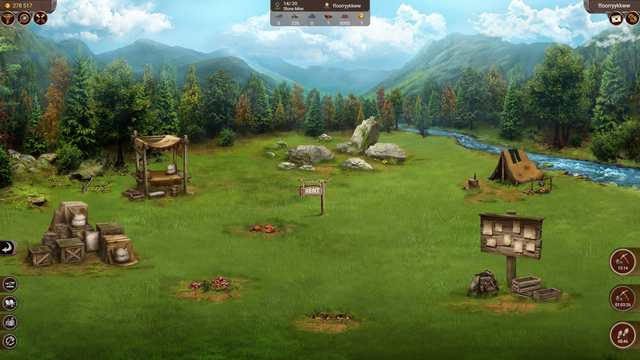 Token (PGL)
You can already (for quite some time to be honest) stake and trade the token on EOS Main Net... although it still in it's infancy... Also, only around 9% is still in circulation, so... Do your own research and be mindful of your investments.
How was the experience so far?
To be honest, at start, the game was a bit hard to understand... where to do what... and how to proceed in order to advance. But as always the community is amazing and everyone is helping you on the integrated chat. Really looking to the release on the main net.
My main positive points are:
Graphics are really there and do not disappoint (for a web game)
Speed!!! Love it... no struggle, anywhere! They nailed it here! Worth the wait.
Economics are still very fresh, but I am liking the path so far. Might become more complex later (normal evolution of games).
When released on the main net, economics on the game will be directly influencing the price of the token, so WATCH this space out!
What I would like to see...
This is from the experience I had so far:
The MAP could show the selected jobs, sells, buy's, etc.
We could be able to "drop pins" over anywhere in the map, to mark/label things (only seen to the user or later shared with whatever users you wish)
Introduction of Corporations (groups of people)
Live estimation of workers movement (this might be easier than you think) - visual works much better!
Multiple jobs queue (with cancel option between works): Automate workers to do a series of tasks. Not just one!
Financial history (so you can understand what you did bad/good)
Average price (public) of bought/sold items
More dynamic visuals...
Give it a try! While it's FREE... then you can decide later if you wish to create an EOS account to play the REAL THING!