Or maybe you want to get paid to look at someone else's shit?
It doesn't matter!
The point is:

You get paid.  Simple.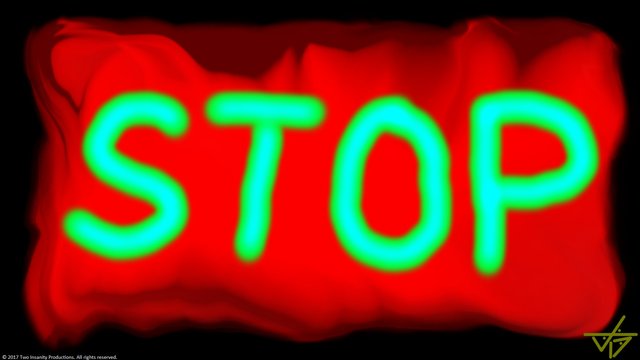 Hello. My name is Mr. Himself and I will be your educator today.
And No
This isn't some kind of bullshit online scam.
Are you one of these useless kids we've all heard about who can't stop looking at their phone?
Do you just sit on your ass all day doing fuck all nothing but watch other people play video games on a live stream because you don't have any friends and that kid with the headset in front of the camera who said hi to you once in chat seems like someone awesome that you'd like to hang out with someday but your mom doesn't let you leave the basement because it's too dangerous outside?
Is the Playstation 3 that man gave to you, so you stay quiet about him and your mom, collecting dust because nobody plays that piece of shit anymore?
Are you sick of your mom telling you to go get a job and stop stealing cash from that box under the bed where she keeps the weed?
If the answer is: Fuck yeah just kill me already...
You've come to the right place!
Welcome to Steemit.com or whatever app you used to be able to view this article today.
We here at Steemit.com produce only the finest quality blog posts, vlogs, game streams, music, and whatever the fuck else you can think of, for you: The Content Consumer
We do things a little bit differently around here though.  I call it: The Better Way
Have you ever noticed:
You can't seem to be able to buy cheeseburgers with those likes you get on Facebook?
I have.
Every time I want a cheeseburger, I have to give those assholes money or they kick me out and call the police.
That's bullshit!
I was all like:
Don't you know who I am!  I have 100 followers you know!  They're going hear about this!
But it never seems to matter.  No money, no burger.  That's the rules.
Around here though, people vote.
It's just like a like!
And those votes pay assholes like me and everyone else who produces some shit for you people to feast your eyes upon all day and all night.
But that's not all they do!
Up to 25% of our rewards for working our asses off get split up and go to you slouches for doing nothing but pushing a goddamn button!  Isn't that exciting?!  I think it is.
Just think of all those times you saw that chick you stalk on Facebook post another selfie of herself standing in the bathroom where nobody can see her acting promiscuous for the camera.  You hit the like button everyday for eight years!  You left cringy-ass comments three times per day and...
Nothing but friendzone!
Now just imagine if you would have got paid a little bit here and there for those efforts.
You'd want to be the biggest prowler on Facebook!  You'd love everyone and laugh your way all the way to the bank!
So what if she doesn't like you!  You're driving a used Civic now with an awesome wing on the back!
And all those streamers and youtubers you love so much...
What did they ever give you besides an opportunity to buy their shit merchandise?
Nothing!
They want you to sit there all day and soak up their drivel for nothing!  Those bastards!
We got people strumming guitars and singing awesome songs.  You can help pay them with a push of a button, it costs you nothing, you earn a tiny piece of the pie, it adds up and before you know it you're not telling dad you lost the change after he sent you to the store for cigarettes and milk because you have your own money now!
We even tip you little fuckers a few dimes for leaving a daily comment on our blog!  When was the last time a Youtuber even read your comment?  Huh!  Huh!  Never!  And here we are sharing the wealth to all those who choose to participate.  Say something to me that doesn't sound fake and depressing and you're damn right I'll hook you up!  If you don't believe me, fuck you, go check my previous posts and look for yourself.
"A Lousy Dime?"
"What kind of sick joke is this?  I deserve millions of dollars for doing nothing and I want it now!"
Ahh shut up your mouth with those entitlement issues!
You get paid in glorious cyrptocurrency.  The more you grind like you're playing one of your favorite video games, the more value gets added to your wallet.  Let it build up over time.  The more you have in there in the form of Steem Power, the more you'll earn after hitting that vote button.  Simple!
Then, since cryptocurrency likes to be volatile, you'll have the chance to take advantage of a spike in the market value of your tokens.  What was once a dime could then be worth a dollar and you can finally treat yourself to the all weekend bender of your dreams.
If you want to earn more in a shorter period of time, why not try your hand at publishing your own work?  Create a meme, do some vlogs, write a shit post, open up MS Paint and scribble out a picture and pretend to be an artist; anything you want, it doesn't matter!  Someone might like it and hook you up with a vote or two.  Some work for five years on Youtube and never see a dime, you could produce a vine and see a buck in no time!
Tell your mom to sign up!
Then maybe you'll finally have food in the fridge!
Are you getting sick and tired of listening to your parents fight about Facebook politics and flame wars that naturally occur in that sad state of social media?
Then tell them to shut the fuck up and stop wasting their time.  Dad could come here and show us pictures of his man cave and drinking problem while your mom knits quilts or whatever the hell women do these days.  People love that shit and it'll bring the family closer together!
Plus I'll finally get another chance to say: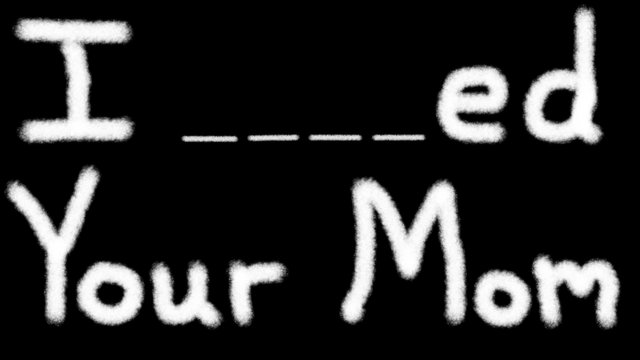 That's right!

I helped your mom!
---
---
So what are you waiting for?!?!
Sign up today!
Start reading my shit and getting paid!
It might take a few days for your account to be approved but fucking relax!  You somehow managed to live this long so I'm sure a few more days won't kill you.
P.S. Don't listen to those people who say this place sucks.  It's new, it's not perfect, we're trying our best here and those people can kiss my ass!
Ciao!

Credits:
All art and images seen here were produced digitally, by me.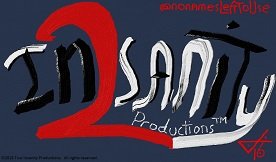 "No, I am not an official representative of anything."
Don't forget to vote or you won't get paid!
Share this with all of your friends so they can get paid! Resteem! Something! Anything!
Images © 2018 @NoNamesLeftToUse.  All rights reserved.