Thursday is often called mini Friday so happy mini Friday to all of you lovely people! To make it an even better one, today we will promote to you an amazing project by
@thewritersblock
. The Writers' Block has been founded in 2017 and has grown to be one of the most active writing communities on Discord. Many of their members are professionals in the writing and publishing industry but their group accommodates writers of all skill levels who are willing to learn and are serious about their work. This project is raising funds for pre-launch of their first novel that is currently in the editing process.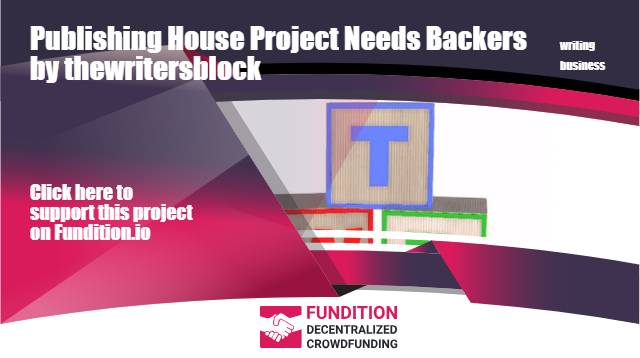 The Writers' Block started offering their help that included critique, editing help, and support but has evolved into a front-end interface for the Steem blockchain and a publishing house. They are one of the best "success stories" that steemit platform can tell. Here is their focus:
1. The front-end site
It will feature hand-picked stories and articles from whitelisted authors.
2. The publishing house
It will represent commercial fiction in a traditional market and invest returns from book sales in the Steem blockchain. Those funds will be dispersed as payment to authors via their Steem wallet.


The Writers' Block needs to purchase ISBN numbers and invest in prelaunch marketing. We all know how those promotional campaigns for novels can be pretty expensive but they cannot be skipped since the sales depend on them and if done right can be a deciding factor between succeeding and failing. They are planning to spend around $5,000 USD on the launch of their first book which includes prelaunch, after-launch and many smaller promotions during the first year.
The startup phase
in need of support...
Steemhouse Publishing has been incorporated in the Commonwealth of Virginia, USA, and wordrow.org is currently in development. TWB hopes to raise $1675 now and bring relief to TWB members who are trying to finance the launch out of their pocket. The money would go into promotional resources and bulk ISBN numbers. If sufficiently funded, Steemhouse Publishing, Wordrow, and The Writers' Block will combine to form a triangle of influence that will promote content to mainstream audiences. Their products will be sold for FIAT currency, and they will bring both audience and currency to the blockchain which is something that surely a lot of people are looking forward to.
Breakdown of Immediate Costs
(amounts are approximate)
| Category | Cost |
| --- | --- |
| 10 ISBNs (Bowker) | $300.00 |
| NetGalley Marketing-Plus Title Listing (prelaunch) | $700.00 |
| Books Butterfly (promotional service) | $250.00 |
| Kirkus (professional review service) | $425.00 |
| TOTAL | $1,675.00 |


This project already has 84 backers and there is still time for you to become one of them. Help TWB with raising enough funds for the launch of their first novel by donating the amount you are comfortable with and ensure that the Steem blockchain and its authors get a piece of the pie of a lucrative publishing industry.
Continuous work and effort
are showing amazing results...
TWB is constantly working hard and bringing us great news about their progress. Their Logo and 3D artwork (done by
@rhondak
) look absolutely amazing. They even have a 3D spokesmodel, Ana. Ana can be imported into iClone and animated as a walking and talking actor that can do promotional spots, tutorial videos, and many other action sequences that involve dialogue.
One of the amazing things that will happen is the promotion of Steem and Fundition to a new industry and community of people. We have many talented authors on our platform and the TWB is doing everything in their power to bring them more recognition and guidance on their journey. With this project, they are building a brand new world for talented writers to enjoy.


This project brings benefits to both authors and readers. Reading is important for a variety of reasons, from the development of our minds and imagination to the building our vocabulary. It is also one of the strongest ways to discover and learn new things. You can look at authors as creators of new worlds and readers as not only consumers but the inhabitants of those worlds. Cultures have been built on books and just as we should think before we speak, we should read before we think.
"A book is a garden, an orchard, a storehouse, a party, a company by the way, a counselor, a multitude of counselors."
― Charles Baudelaire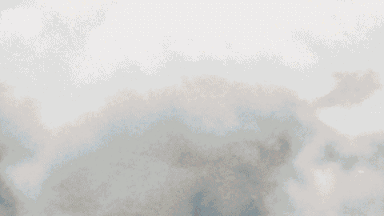 You can see a smoother view of this TWB gif here
Fundition is proud to support this project. We know how much TWB has already done for writers that are a part of steemit and we can only imagine what a fantastic success this project will be. We are all moved, shaped and often motivated by what we read so there should be a great amount of gratitude and respect for those that have written the words which have pushed us in various directions. TWB is helping the creators of those words to keep guiding and inspiring us. This project will ensure that everything goes smoothly and create great ways of promoting both reading and writing. You should take part in its creation by supporting it with your donation.

Start Building the Future Today with:

Join a community with heart based giving at its core