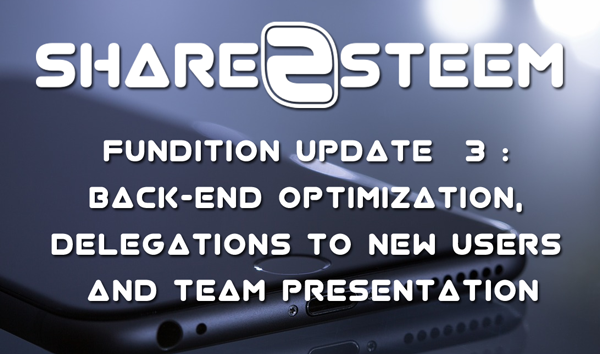 Welcome to the 3rd Update of the Share2Steem Campaign powered by @Fundition.
In this post, we will speak about the latest updates made by the Share2Steem team and give a preview of what is to come.
You will also find some statistics, useful links and instructions on how to delegate to us or support the project via our Fundition Campaign.

These last days were important for us, as @algo.coder made a lot of changes under the hood, for the cause. Not a huge change for users (except the little bugs encountered) as they won't see it, but it's a game changer for us, as it will allow easier improvements in the future.
Compartmentalization of every feature : allowing modifications on one component without impacting the others.
Scalability : Code has been rewritten, database has been rethinked, to be more compatible with our growing users base. Other improvements are underway in this matter.
Easier updates : With every feature now being independent from each other, it allows to make modifications on one much easier, and without any downtime on the other services.
Easier tests for new features : Same thing, we can now implement a new feature in BETA, take the time to test it without compromizing the good functioning of the other features (sandboxing).

In the matter of bugs generated by these changes (all have been fixed by now):
Curation Pool was down for a day and a half,
Curation Trail was functioning but didn't appear in the "Posts Made" section of the Statistics page. That is now solved but for two days, some votes weren't counted as coming from the Share2Steem trails (and won't ever be),
Scoring : There were some problems with the scoring system, with some items not being credited.

The main goal of Share2Steem is to onboard new members and introduce them to both the world of cryptocurrencies and the Steem blockchain, whether they are totally novice or already crypto-enthusiasts. In the previous update, we announced that the first step, consisting in being able to create Steem accounts, had been achieved thanks to Steem's HF20, which allows dApps to create accounts more easily, and @oracle-d and its API, which makes this feature available to us in world's premiere (and now @dtaste is also using it).
Today we are announcing the second step in this process, which is the creation of an automatic delegation algorithm to newly created accounts. Indeed, any new account requires an initial delegation, otherwise the interactions allowed by the default RCs are reduced to their strict minimum, making the account barely usable. The delegation from Share2Steem will allow new accounts to not be restricted in the case of a normal use.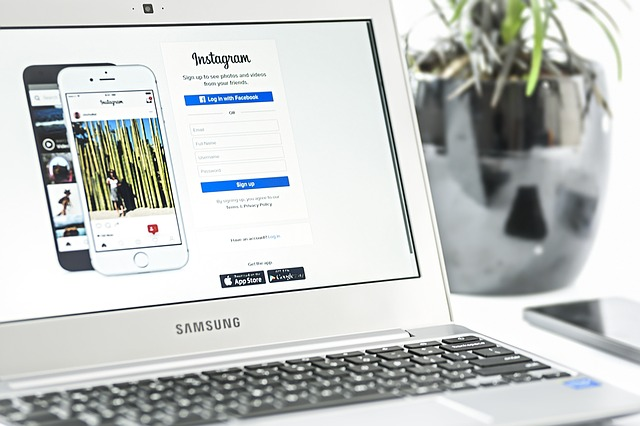 This delegation will be proportional to the owner's score and capped at 15 SP. This amount ensures a sufficient minimum usability without allowing spam (Assuming that our SP is sufficient to keep up with the flow of new users). Then, as the author receives more and more rewards, this delegation is reduced (and once reduced, the current amount becomes the new maximum delegation amount, to ensure people will power up their rewards, or that at least, if they don't, their delegation is still reduced of the amount of rewards they got) until he becomes the full owner of his SP. But we also thought about the accounts that could be abandoned along the way. Of course, we hope that there will be as few as possible. To not waste Steem Power on these, an account that has been inactive for more than 30 days will have its delegation withdrawn (whether on Steem or on our application).
The delegation is made after the first post through Share2Steem has been made by the newcomer.
In summary, newcomers to Share2Steem will be fully able to use their account and immediately start earning rewards. This will allow us to move on to phase 2 of the project: external recruitment. We will now focus on this aspect, through publication campaigns on traditional social networks, and by reaching to accounts with some influence, thus triggering a snowball effect. This should also be fueled by the referral program, dear to many crypto-enthusiasts, especially on Twitter. This will also be reinforced by direct contact with the most influential accounts on certain topics, such as cryptocurrencies, passive income, etc.
Thus, the curve of new members, which has already shown a good progression over the first two months, should see an increase in its growing rate, as should the curve of single authors and the number of daily posts.

We also informed you during the previous update that the team was growing with the arrival of moderators on our Discord server, but it would be unfair not to introduce you to all those who help us on a daily basis, whether in moderation, brainstorming, or communication through their articles and comments on Steemit, in order to spread the word:
The moderators
@jaynie, who will also be the voice of our upcoming commercial,
@aaronleang, who makes excellent tutorials for Share2Steem,
@joannewong, @itharagaian, @alaikaabdullah, who are there to assist users in their native language on the Discord, among other things.
They all greatly contribute to the good atmosphere on the Discord server.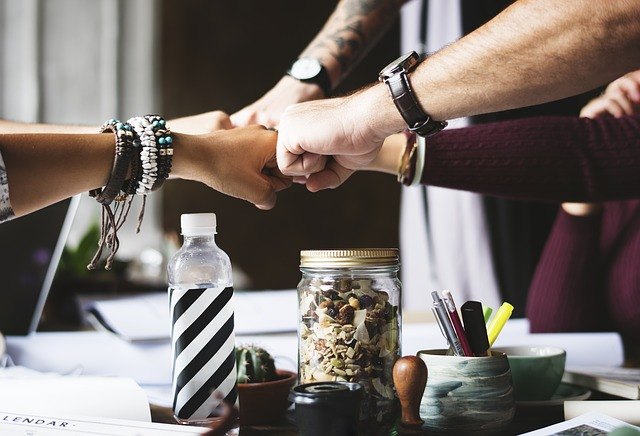 The brainstormers
Most of them are present since the beginning, their ideas and suggestions have been of great help to us and have largely contributed to what Share2Steem is today and what it will become in the future, so they occupy a special place among us :
@onepercentbetter, @wehmoen, @bitrocker2020, @cardboard, @dynamicrypto, @patrickulrich, @taskmaster4450, @xemurai.
We would also like to thank all the members and delegators who have actively supported us since the beginning or later on. Their support is invaluable, and we warmly thank them for spreading the word on social networks and on Steemit. We will not mention names, for fear of forgetting any, but we are sure they will recognize themselves. So thank you, sincerely, for your help and implication. This means a lot to us !

As always, a little preview of the upcoming updates. The order reflects the prioritization of the tasks, but not the time the updates will be made (as some don't take much time, whereas other can take much longer to be deployed).
1) Reworking of the Front-End
Now that the back-end is finished, a technical reworking of the front-end will be made, with a change in the routing system, a better link-tracking system for us to be able to measure the impact of each of our promotional campaigns. The current website will become the "Dashboard" / member space, and a new home page will be made for welcoming external traffic, with a FAQ, explaination of the project,... As for now, someone who is a stranger to Steem might be a bit lost and unable to understand what we do and what we are.
2) Achievements (UI)
The dedicated page for Achievements on the website will be put in place, indicating your current level, your progression towards next level and the reward associated.
3) Working on translations
With the recruitement of moderators for the Discord channel, we will be able to offer translations on our website, to identify the visitor's location and translate the website accordingly.

4) New supported social networks
We are constantly working on supporting new social networks from which you'll be able to cross-post to the Steem blockchain via Share2Steem. Next ones on the list are Blog sites (WordPress, Blogger, etc.), Reddit and Facebook.
5) Users' suggestions
And of course, as always, we will implement updates depending on users' suggestions and our own ideas as they come. We will also continue bug-tracking and fixing.
The ones that are already planned but not yet implemented:

We are proud to count 1 226 members.
These members posted 8 393 messages from social networks generating 4 471.93 $ in payouts.
Share2Steem application is ranked #13 in number of posts.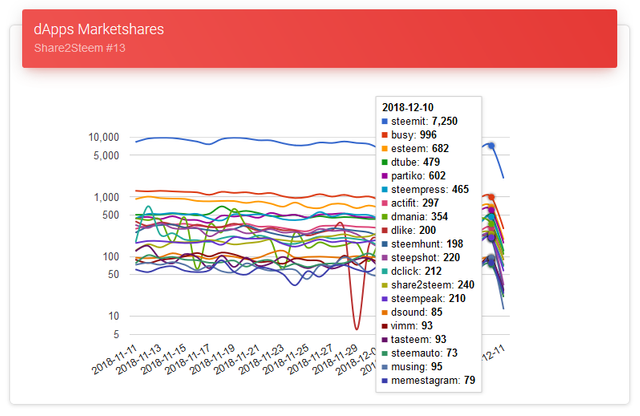 Source : Share2Steem Internal Statistics, posts made by the different Steem applications (excluding comments)
@share2steem account has 29 319 Steem Power, and our 100% upvote is currently worth 0.72 $.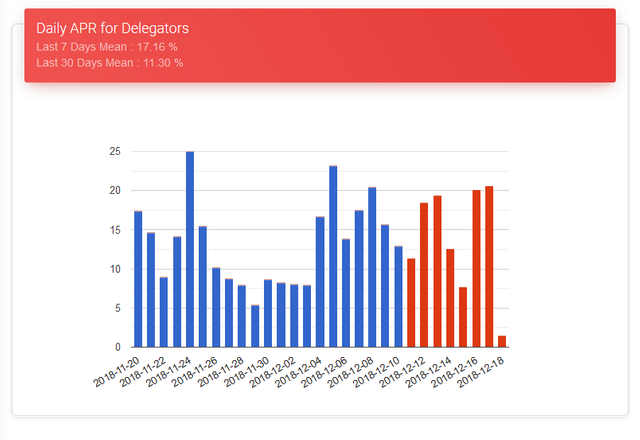 Source : Share2Steem Internal Statistics

Delegators get up to 25% APR ! But also a bonus in the Leaderboard, implying bigger daily upvotes by @share2steem and the Curation Trails.
Want to delegate more (or less) ? Just copy and paste the link below, taking care to change the amout of SP you want to delegate at the end of the URL :
https://steemconnect.com/sign/delegateVestingShares?delegator=&delegatee=share2steem&vesting_shares=youramounthere%20SP
Or go to https://share2steem.com and use the delegation tool on the front page !

Guide To Setup Share2Steem with Instagram by @AaronLeang
Guide To Setup Share2Steem with Twitter by @AaronLeang

If you have any questions, suggestions, or simply want to encourage us, feel free to come to Discord !




Let's go ! https://share2steem.com