What goes on the Blockchain...STAYS on the Blockchain
Steemit is providing a means to preserve information. How much information has been lost since the beginning of the Internet?


Our entire lives we make decisions based on information that has been shared with us, or we learn the hard way through first hand experience. Information first comes to most of us from our parents. They teach us based on information THEY have learned....you can do this
but not that
...this is good for you,
this is not
. We take in information (
some say pre-birth
) but all can agree that after birth we are provided with information on an ongoing basis day in and day out. First from our parents, family members then schools systems, friends, newspapers, radio, tv and special schools for higher education etc. and now of course, the Internet.
Have you ever gotten "bad" information that has led us to make some illogical choices in life? I'd say yes, we are most likely all guilty of that to some extent. What if information was available for a time and then simply disappears before others have a chance to discern and/or apply that information? Live and learn then becomes the name of the game.

There is an opportunity unfolding right before our eyes RIGHT NOW!
I first became friends with the Internet in 1996, not that I embraced it with open arms by any means, but because it was a source for research without having to travel many miles to a library of any size. Back then the Internet was a much smaller data base with only a few 100 thousand websites to choose from. Many I found very helpful and would revisit them often to gain more knowledge on specific subjects. Many of the sites that interested me covered technology that Raymond Royal Rife had provided and some were actually selling the items I needed. Then came that dreadful day. I entered the website addresses and POOF, they were gone. Just gone. Taken down by some unforeseen force that did not agree with the author on what information should remain available to the public. I was devastated. Some of these pages had become my lifeline to life itself.
Now over the years the censorship has only increased. I began mirroring information on to blogs and websites I managed just to ensure the information would remain available at least for me and my family. But even those can be banned and lost forever at any time. Enter the BLOCKCHAIN. From what I am understanding the Blockchain is permanent and transparent. What is posted on the blockchain is to remain on the blockchain. We are here now on the Steemit blockchain and want to make the best of this experience and resource.
Years of hard work and effort given by those committed to exposing the wrongs in the world and whose work was to make the world a better place have been lost. I want to share a few examples here today and hoping we can transfer their work that has already been done to a safe platform. With the increase in authors being banned from social networks and YouTube channels being blocked we see the Information War is in full force. So grateful that @informationwar is up and running here on the Steemit platform to not only help us stay informed and share information but also providing the means to protect and preserve it so we may choose to discern for ourselves what news we want to know and how it may apply to us.
To stay informed follow @informationwar

The following are a few people that were determined to connect the dots that would give us a bigger picture of what is transpiring in our nation and around the world.
The Exploitation of Children and the destruction
of Family by CPS (Child Protective Services)
Many of us here know of Georgia's late Senator Nancy Schaefer's attempt to expose the corruption in Child Protective Services through her report. Senator Schaefer claimed this report caused her to lose her Senate seat. The report may have also cost her life on March 26, 2010. The Medical Kidnap website has a clear and informative article preserved as best they could for more background history, information and access to The Corrupt Business of Child Protective Services report that Senator Schaefer had produced. You can find it here at this link:
http://medicalkidnap.com/2015/04/27/senator-nancy-schaefer-did-her-fight-against-cps-corruption-cost-her-life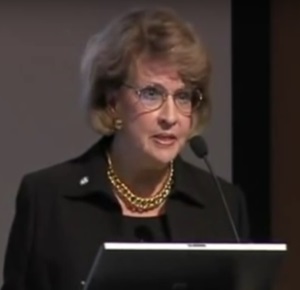 Screen capture YouTube video
"What is really needed here is an expanded public awareness of what CPS has degraded into and the sick criminals that run it." ~Senator Nancy Schaefer
WHY IS BLOCKCHAIN SO IMPORTANT? Senator Schaefer had a website that was more of a work-board for the facts and findings, research material and details being done and a sounding board forum to help others. Since her death this website has been taken over and reconstructed. To give you an idea of how quickly information can change on the internet, please see the new owner's model for Nancy Schaefer's old site: http://www.eagleforumofga.org/

How many people know of
or remember Bill Bowen?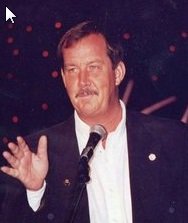 image courtesy of:
Health Impact News
Bill Bowen was working on a documentary exposing the corruption within Child Protection Services across the United States. He had released a trailer for a documentary film called
Innocence Destroyed
. Bill died unexpectedly of a
"heart attack"
in August of 2010 just prior to the release of the film.
At the time of Bill's research, writing and filming there were over 1,000 children a year being killed while in the "protective custody" of CPS around the nation. You can read more on Bill's story here:
[Warning: Contains graphic material - not for children]
http://medicalkidnap.com/2015/02/10/filmmaker-was-documenting-abuses-in-cps-and-children-murdered-under-state-custody-before-he-died/
It is important to note that Bill Bowen not only had the trailer for the documentary available but was also using the domain lukesarmy.com to post a great deal of his research, facts and finding. That domain is now EMPTY and parked. Valuable information lost and it is so very needed by many.
In Memory of our dear friend Don Harkins:
Founder and editor of The Idaho Observer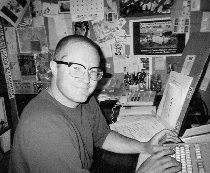 Image courtesy of Idaho Observer
Don published a 24 page newspaper called:
The Idaho Observer
which he started in January of 1997 until his death on September 19, 2009. Don's wife along with the help of many friends kept the publishing going until April 2010 to carry on some of the work Don had been focusing on:
Protecting your family from Child Protective Services - PART I
http://www.proliberty.com/observer/20091030.html
Protecting Your Family from Child Protective Services - PART II
http://www.proliberty.com/observer/20091106.html
Protecting Your Family from Child Protective Services - PART III
http://www.proliberty.com/observer/20091231.htm
The passing of our activistic American:
Don Harkins, September 19, 2009
http://www.proliberty.com/observer/20090902.html
The rest of the story – the passing of Don Harkins
http://www.proliberty.com/observer/20091039.html
If you have read this far then I truly want to thank you and invite you to follow one of the amazing groups here on the Steemit Platform.
@familyprotection
is a collective effort by those concerned about the well being of families and children. I do hope you will take a few minutes to learn what they have to offer.
Should you or someone you know have their own story of encounters with the agency called CPS and would like to share that story, @familyprotection would love to read it. Before submitting or using the tag #familyprotection please read the guidelines here:
https://steemit.com/familyprotection/@markwhittam/before-using-the-familyprotection-tag-please-read-this