SUNSHINE SMOOTHIE 🌴🍊🌴
Happy Monday my Dearest Foodies,
If you remember last week I mentioned that I bough a box of persimmons because they are in season now, although not in Canada of course, lol. We get them most likely from Mexico or Florida, which is actulay not that far. You may read my last week post HERE.
Anyway, I also bought some other fruits such as Raspberries, Kiwi, Pomegranate & Star fruit. The are all delicious and very healthy fruits, except Star fruit is tasteless, lol. I am sure it tastes better if ripped and picked from the tree, but not if picked green and transported. Nevertheless, it makes lovely smoothie decoration and it also has a very lovey sent. So what I usually do with it is I add it to my water with lemon and Steevia.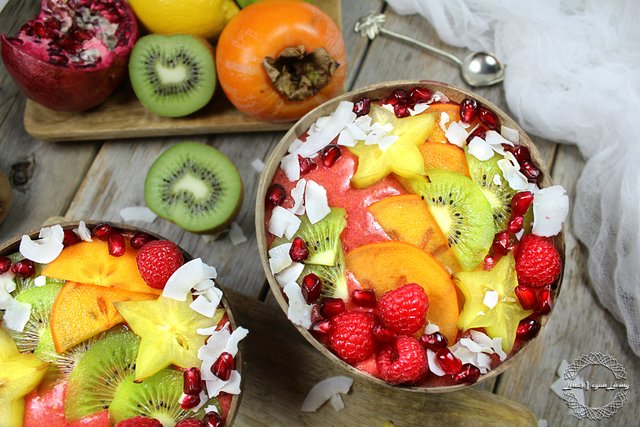 However, if you live or you are visiting Tropical place such as Southeast Asia, South America or Australia you have the chance to try this beautiful Star fruit, because based on this WEBSITE it sounds like it is truly delicious if ripe on the tree. Apparently something between apple, pear, grape and orange. Hopefully I get to try it someday myself.
Besides, it is packed with vitamin C and antioxidants just like all other fruits. If you like to read more details, please READ HERE.
Wish you a wonderful week 🌴🍊🌴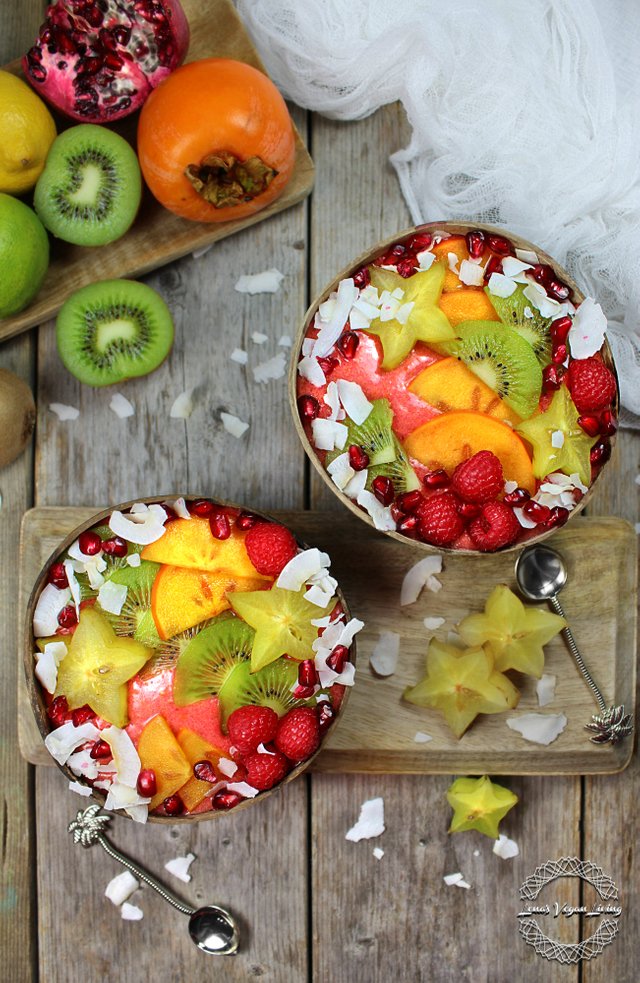 SUNSHINE SMOOTHIE
Persimmon Smoothie with Raspberries
Vegan – Gluten Free – Refined Sugar Free
Author: Lena's Vegan Living
INGREDIENTS for 2 servings
• Persimmons 3 (cleaned and cut into cubes)
• Raspberries 1 cup ( can be frozen)
• Plain plant based yogurt ½ cup (I use So Delicious Brand)
• Vegan Protein powder 1tbs (optional)
• Maca powder 1tbs
PROCESS
• Blend all in a blender until smooth
• Fill your bowls and top with fruit of your choice.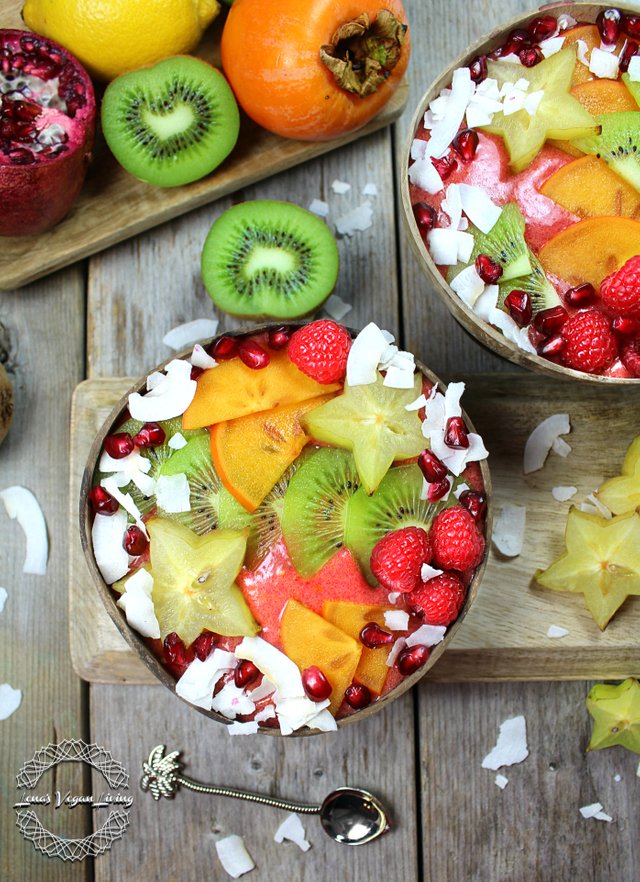 THANK YOU FOR VISITING & BON APPETIT
FOR RECIPES PLEASE VISIT MY Lena's Vegan Living Blog


|