Kali tries to reignite the buried urge she had a long time ago, to go back to her natal village, to build a new house by the forest, and to stay there until the rest of her life.
Her friends are confused of her idea. They keep on asking why and how she can give up her life, comforting lifestyle, her entourage and all the glam she has. They are thinking that this is just a phase, that she just needs a little break.
It is not the first time she wants to follow her heart. She has been keeping this urge under the shadow because she didn't believe in it. She used to talk herself out of it. Until the time she realizes that something is missing in her life, if not someone, then it could be anything that money cannot buy.
She packs a bag and go, deactivates her social media accounts and switches off the phone. She embarks on a new journey, taking two connecting flights, an overnight train and the two-hour bus and there she is, in a village surrounded by rainforest and tropical faunas.
Silence. There she finds the silence. No coverage. No wifi, no signal. She remembers this smell of the earth. She lets her hair down and feels the wind. She feels complete and liberated. Right here, right now, she is content.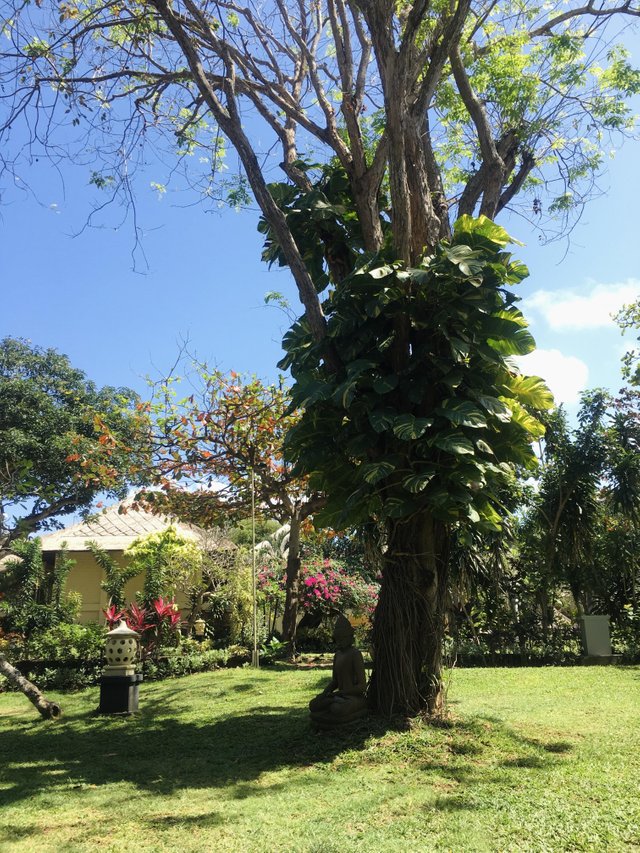 Love from us x
Photo taken from my favorite tropical place
P.S. My entry for #freewrite. Day 737: 5 Minute Freewrite: Sunday - Prompt: step out of the shadow by @mariannewest. Thank you for the inspiration!