5 min Writing Prompt "Dog Hair" #freewrite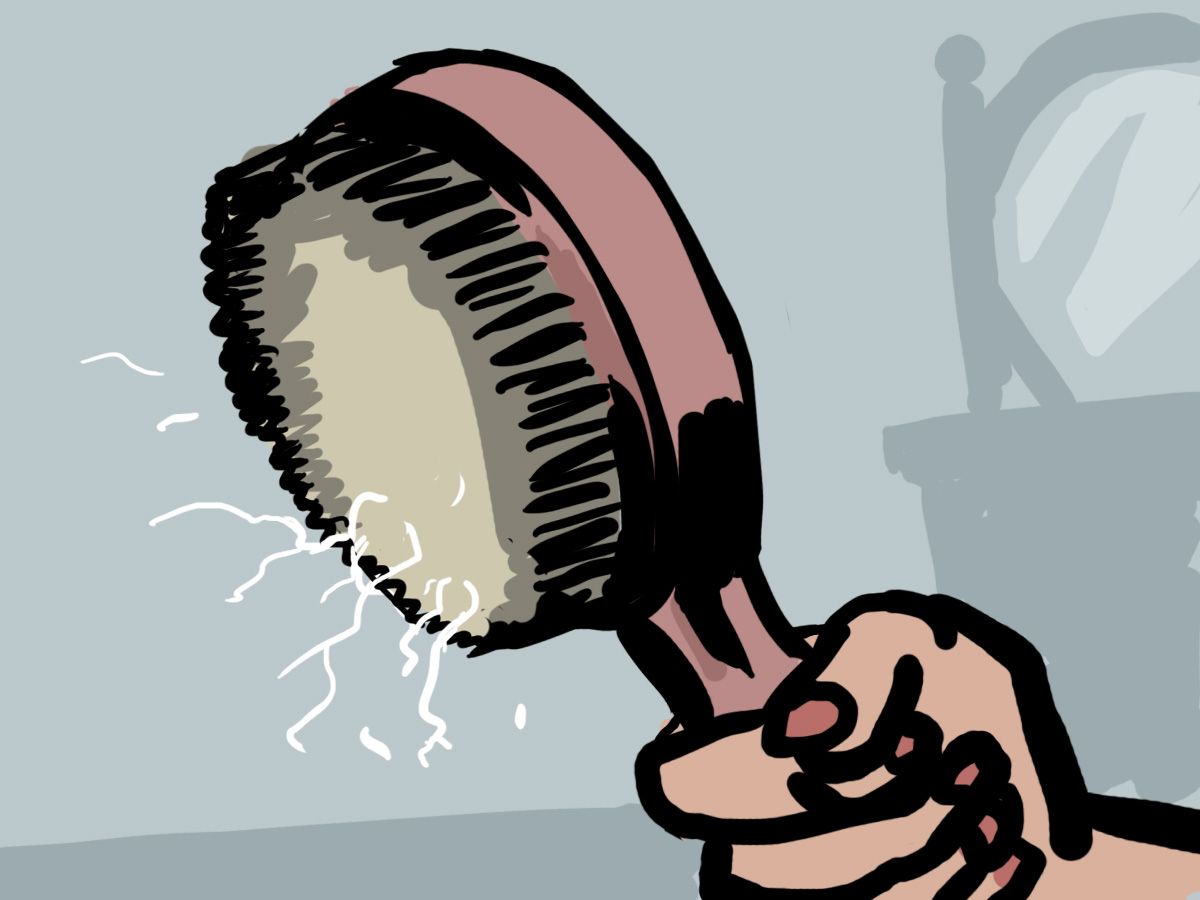 He pulled the clear plastic bag out of her sock drawer.
"What is this?"
Looking up from what she was doing, she brightened up and held out her hand.
"It's Fifi's hair. Bring it over here!"
A slow sense of unease crawled up his spine as he held up the bag to look at it more closely. "Fifi's hair..."
"Yeah!" She chirped, still brushing the poodle in her lap. "It's Fifi's hair! Isn't that WIGHT my widdle puddin -" at this she buried her nose in the dog's neck, causing it to emit that sharp piercing yap that so irritated him but seemed to delight her.
"Why," he hesitated to ask, "would you collect your dog's hair in a bag?"
She looked at him as if he were brain damaged. "To make a sweater. That way on cold days I can wear it and me and Fifi will be like little doggie twins."
He stared at her, and after a second she pointed at the drawer. "There's probably enough for you in there by now. Then we can be like a family. We'll take walks together wearing the same fur."
It was only after he turned back to the drawer that he noticed all of the extra bags of dog hair, tucked back behind her socks.
He ran screaming from the house.


Written in five minutes from the writing prompt, "Dog Hair" as part of the #freewrite exercise. Image is also by me. You can view the prompt here and check out the other entries; they're all good girls! You're a good girl arentcha! Yes you are! Thanks to @mariannewest for creating and running this dog and pony show (still waiting for a pony prompt).