As both a buyer and seller, this concept works both ways. For freelancing, I always prefer short gigs over contracted jobs, unless it involves really large sums of money that'll enable me to not work for months at a time after, and that has happened several times.
I started doing online gigs via Digital Forum in 2008. It was mostly WordPress and web hosting-related jobs like troubleshooting white screens of death, website migration, (the mostly frowned upon) content scraping a.k.a. auto blogging, and my absolute favourite gig -- cleaning hacked WordPress sites. Charges by freelancers in Digital Point are dirt cheap, and you can find a lot of help for less than USD2.50 each. I get about 20 jobs a week at the time.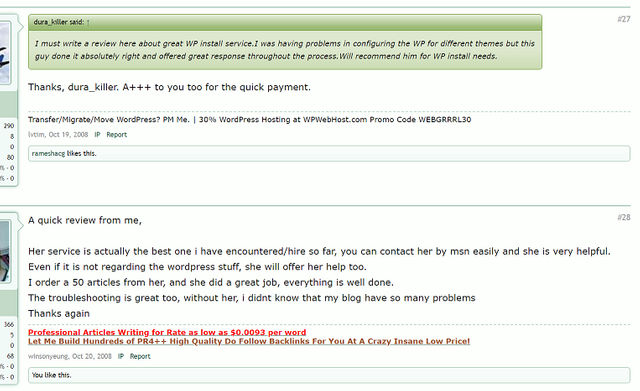 Several years ago, I signed up for gig sites. On Freelancers.com, one user wanted me to restore a WordPress theme within 24 hours, after not just losing the theme files, but also the whole database. On Fiverr, the notification arrived late for me to help the buyer, that I ended up losing the gig; I'm not too keen on using either platforms now.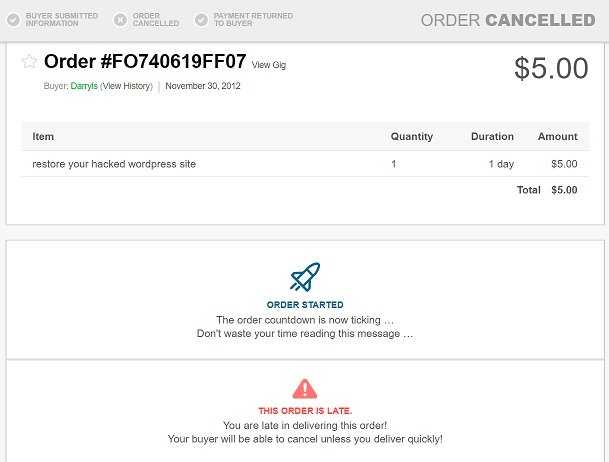 So I was back to getting word-of-mouth leads.
Now that I was done with my major contracts, I'm back to trying out and signing up with freelancing websites. The not-so-cool thing about my contracted jobs was that because I was sub-contracted to do the work, I can't put them in as part of my portfolio, so there's nothing to brag about. I had to re-build my portfolio all over again, and this time making sure that I can get testimonies out of my clients, preferable on my social media profiles like LinkedIn, provided that the clients, too, have a complete and updated LinkedIn profile themselves. In exchange, I offer my clients a considerable discount on my charges.
You would think that this tactic would work. I thought so too.
My plan backfired.
At least on the freelancing platform I'm trying right now, PeoplePerHour, my proposals seem to be rejected quite often. Granted, another possibility might be that I always add a ridiculous buffer to my completion time by 1000% percent, just because I know that clients sometimes claim that the work should only be a "one hour" job when in fact it would take at least 6 hours to finish. This allows me to over-perform and make customers happy.
I still think that my cheap rate of USD 15/hour is scaring clients away. So I've recently upped my rate to double of that, which is USD30 per hour. I've yet to submit any proposal under that amount. I'll do so after I'm done with the Malaysian general elections this Wednesday. I really hope I'll have a better response this time.
LIKE WHAT YOU READ? Then check out my previous post: https://steemit.com/cryptocurrency/@webgrrrl/on-earning-with-crypto-currencies