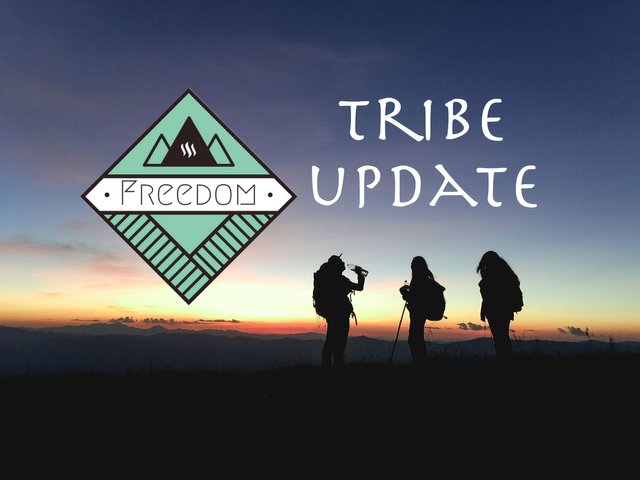 Changing Delegation Amounts
We have moved the minimum amount of Steem Power for joining Freedom Tribe to 50 SP and the maximum to 5000 SP. However, members can sponsor smaller accounts by requesting that some or all of their SP delegation be allocated to an account that they want to sponsor. Smaller accounts can also request a sponsored membership based on a content review by the potential sponsor.

Looking for more Content Hunters
We are now collaborating on the "Spread the Love" curation reports through discord. We are looking for more Content Hunters that would like to contribute to the the curation initiative. It is great to see @lindseylambz and @riverflows already working to "Spread the Love" to so many awesome Steemians!

Freedom Tribe Footers
Anyone can now get their own personalized FT footer by sending 0.5 Steem to @baa.steemit!
The footer will look like this, but personalized with your Steem name:
Send 0.5 STEEM to @baa.steemit. Then, you will then need to contact him on discord at Baa#7796 to let him know that you have sent the 0.5 STEEM. After you have sent the STEEM and the message, you will receive the code for your footer within a few days. Please allow him plenty of time to get your footer out with the next batch.

We have also started participating in the #freedomfriday weekly freedom discussion posts that @eaglespirit started a few weeks ago! Last friday, we had the first #freedomfriday edition of the "Spread the Love" report. This Friday we are going for a more open ended approach to let people have more freedom in their answer.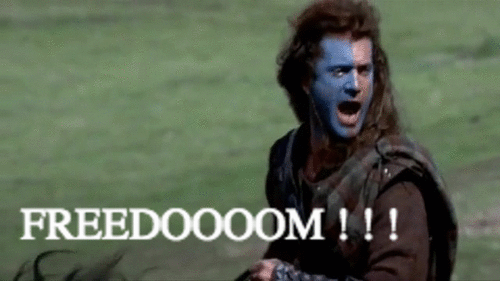 @eaglespirit has already made an announcement for this coming Freedom Friday
The question to answer to participate this week is:
"What does Freedom Mean to You?"

Causes We Are Officially Supporting
Freedom Tribe is currently able to auto vote on these projects thanks to generous delegators like @happymoneyman and @immarojas! Please check out these awesome organizations and consider donating STEEM/SBD or upvoting for a good cause!
| Organization | Description |
| --- | --- |
| @tarc | Helping homeless dogs in Central Appalachia. |
| @adollaraday | A Dollar A Day is charitable giving project based on daily donations of 1 SBD per day. The project was founded by @pennsif in November 2017. |
| @littledisciples | We are a group of young people working for Venezuelan children and families. |
| @walkofhope | Bringing MUSIC & ARTS, teaching local craft workshops as means of livelihood to the underpriviledged Filipinos all over the country. |
| @oneopportunity | Charity project for children in venezuela, driven by the blockchain. |
| @youarehope | http://YouAreHOPE: Help/Opportunity/Purpose/Empowerment A steemit community supported worldwide humanitarian aid organization powered by steem and founded by @SirCork |
| @entreperrosgatos | Grupo de voluntarios que se dedica a rescatar animales abandonados y maltratados. Con cada voto ayudan a salvar vidas. |

Chief Council Call to Action
Let's See some Growth Fund Proposals!
We have liquid STEEM and SBD continuing to grow in the @freedomtribe and @steemamor accounts. We have many different options for those funds including: powering them up, donating to causes we support, and/or anything that will grow the tribe and our mission in a healthy, sustainable way.
Specifically, I would like to see detailed proposals that show accounting for the proposed use of the budget. You could submit a full plan with in-depth accounting for everything or a proposal for a specific idea along with how much of the budget you want to fund it with.

Previous Tribe Updates
Tribe Update 1
Tribe Update 2
Tribe Update 3

Big Thank You to @TribeSteemUp for Generating Abundance on the Steem Blockchain!


Delegate 50 SP 100 SP 200 SP 300 500 SP 1000 SP 2000 SP 3000 SP 5000 SP to @freedomtribe