When it comes to health and fitness, balance is everything.
Even the "healthiest" of diets can become unhealthy if they're too restrictive, keep you from enjoying experiences with loved ones, or put undue stress on you mentally or emotionally...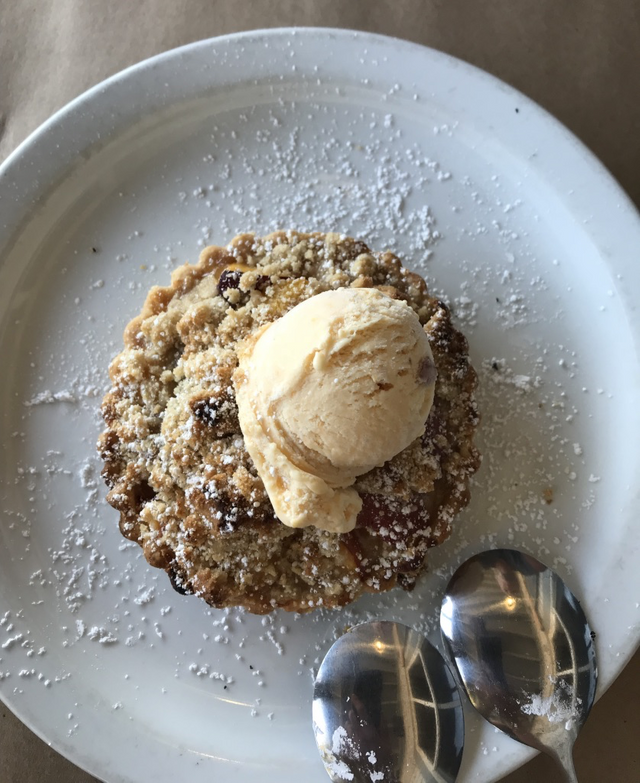 I personally advocate living a life of balance, where your nutrition is just part (albeit a very important part) of your overall healthy lifestyle through which you honor your body, mind, and spirit.
You can read more about my preferred approach and my 90/10 rule in Part 1 of "The Treat Chronicles" HERE :)
Without further ado, here comes another installment of the tasty treats Chris and I enjoyed together at a phenomenal restaurant called Full Of Life Flatbread in Los Alamos, California :)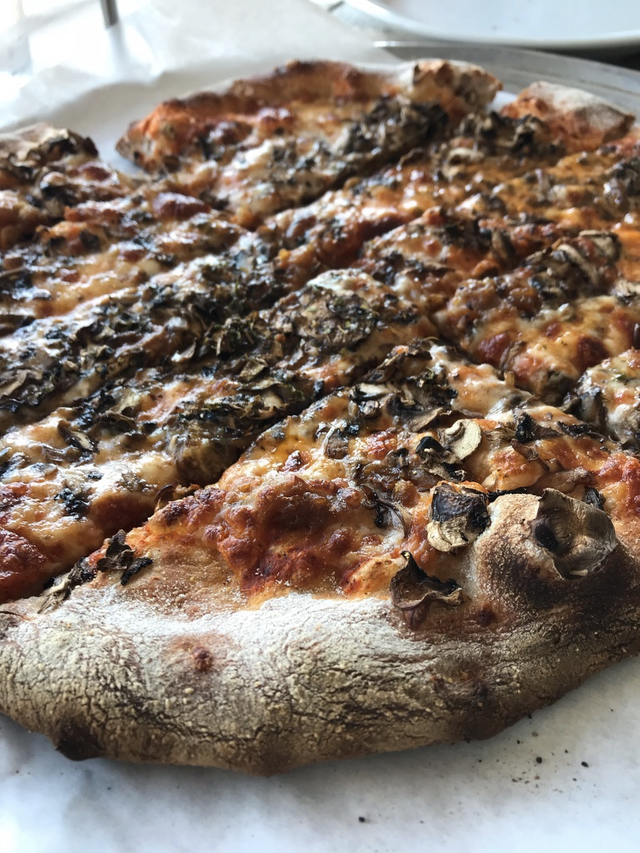 This is one of our all-time favorite places. We have never had anything short of an amazing meal there, the atmosphere is super laid-back and relaxed, and the service is great. We even saw the actor Jason Segal there, which was a fun surprise!
They have the BEST pizza here. It's their specialty. All of their ingredients are locally-sourced, sustainably grown, organic, and their pizzas are all super creative and crisped to perfection in a huge wood-fired oven... It gives them the most wonderful flavor and texture!
This time we ordered their caramelized onion and mushroom pizza (simple, perfect, pictured above) and our favorite, the date, bacon and toasted walnut, with thinly sliced red onion and fresh arugula on top (pictured below).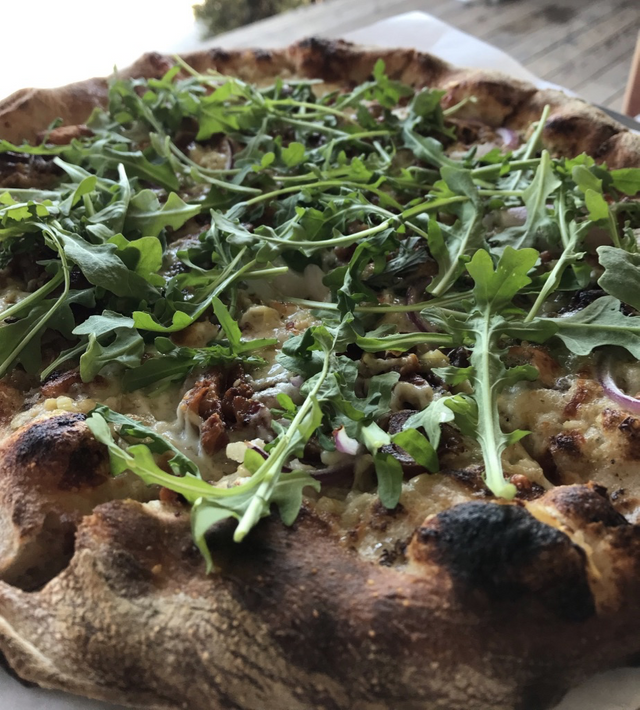 Even their DOUGH had amazing flavor and has been perfectly crafted. Each pizza is handmade in every way possible, and the bubbled, charred crust has this amazing crispy, chewy consistency... Their ingredients are all of the highest quality, so every pizza and every dish is bursting with flavor.
To end our meal, we were offered dessert on the house, because our second pizza came out a little late... We had spent the time enjoying our first pizza on their open porch, on a balmy afternoon, listening to reggae and relaxing. Needless to say, we were not upset about an extra couple of minutes - but our waiter insisted, so we gratefully accepted!
We chose a special dessert they had available that day, which was a summer stone fruit pie... If you know me, you know that I typically do not like pie, but Chris loves it and this one was only available for an extremely limited time, so we went for it - and man, did it ever change my mind!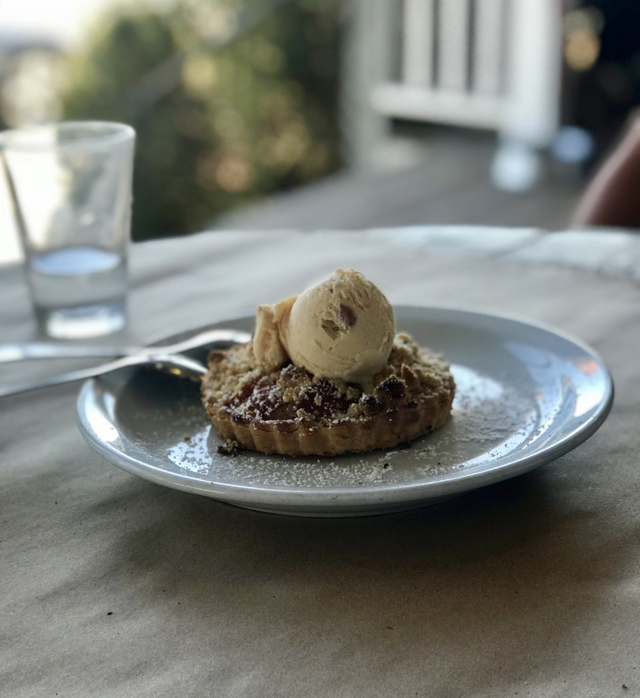 This must be what pie is supposed to be like! The crust was flaky and just the slightest bit sweet, the fruit was at peak ripeness and baked to perfection, not overly soft or saucy, and the crumble on top was buttery and crisp... All topped with homemade ice cream. Wow.
It was the perfect small size for us to share, each have a couple super satisfying bites, but not go overboard. It was so flavorful and delicious that while we agreed we probably could've eaten a whole full-size pie of the same, that it was just the right amount to keep everything in, you guessed it, balance :)
If you're ever in Los Alamos, GO TO THIS RESTAURANT. You will not regret it! Whenever we make a long drive up north we try our best to time it so that we can stop here... No better way to spend your 10%, in my opinion!
But be warned - after you try this, you will be spoiled. You will never eat pizza again without thinking of this place. And I love pizza of all kinds (and have eaten a LOT of it in my day) so take my word for it!
Please feel free to comment, upvote, or resteem if you'd like! :)