Lotkon hangs on the tree. In the inside light pink or purple colored shawl kowa (Little part). Sour-sweet this fruit is usually found in rainy season. Lotkon contains a lot of vitamin 'B'.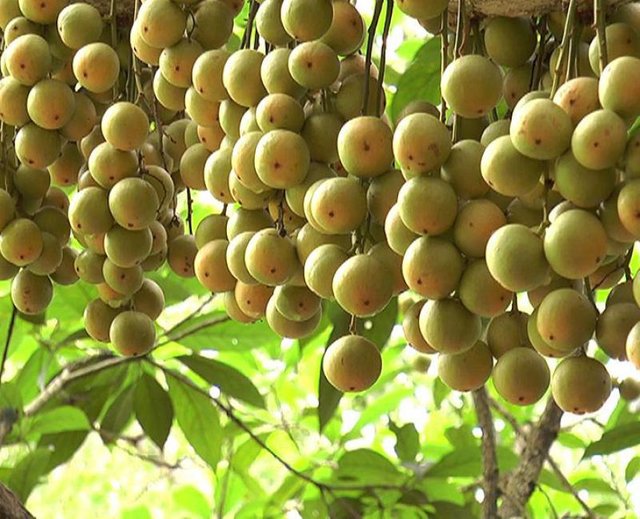 source
Lotkon is called Burmese grape in English but its scientific name is Baccaurea motleyana. It's found in Bangladesh so much.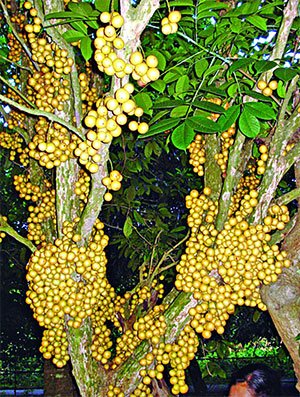 source
Lotkon nutritional value is accompanied by herbal quality. Such as –
Lotkon easily eliminates vomiting, increased facial chests.

It reduces stress.

Dry leaf powdered of the lotakan tree is very beneficial for diarrhea.

It has been used for the purpose of curing the leaves and stomach ulcers and old fever.

The tree bark and leaf are used as a medicine for the skin disease.

Lotkon fruit seeds are used as a medicine for gonorrhea.

Lotkon as food...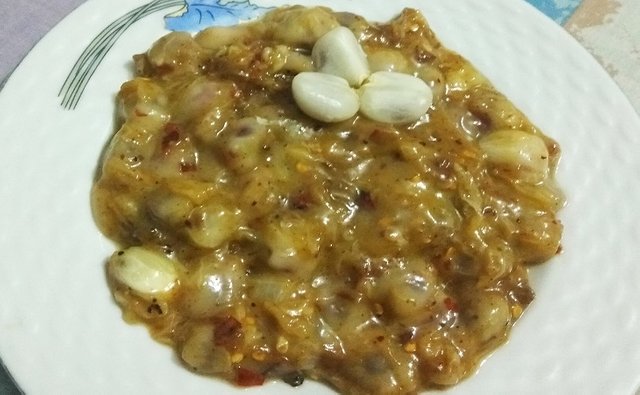 source